Pool's food and drink rule bans babies being breastfed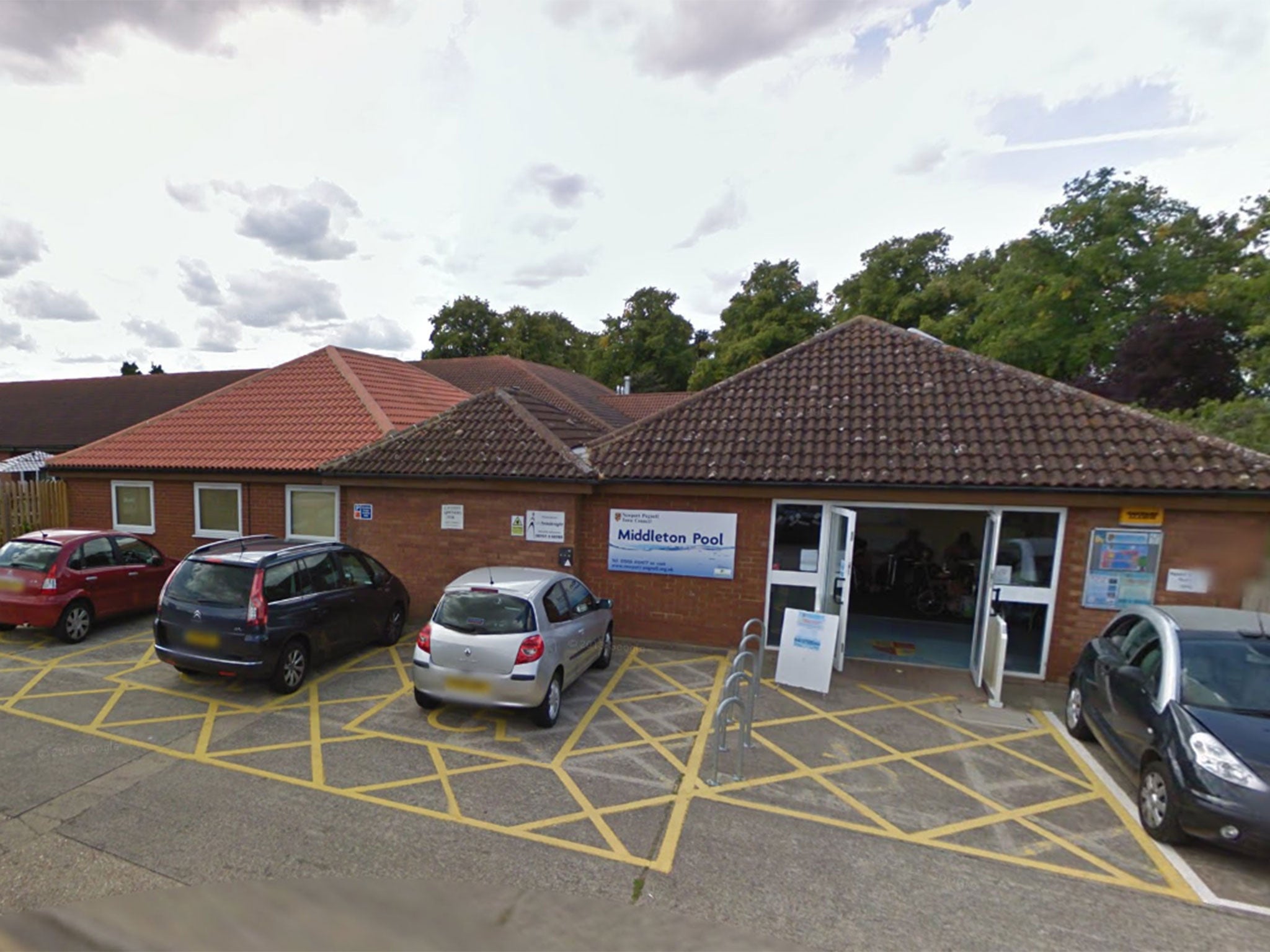 A mother-of-four is planning a public protest after being told she could not breastfeed her baby at a swimming pool because it was against a "no food and drink" rule.
Natasha Barnett from Newport Pagnell, Buckinghamshire, said she had to tell two of her other children and a friend to get out of Middleton Pool in the town so she could go to the changing room to feed her daughter, Olive.
Ms Barnett, 29, said she planned to hold a protest by breastfeeding with other mothers on the poolside. She said she had asked a lifeguard if it was all right to breastfeed Olive, but was told she could not because "it's classed as eating and drinking".
"When he said no, I started welling up and had to get the children out of the pool and take them to the changing room so I could continue to feed Olive. Normally I'd get angry but because of the shock I was really upset," she told the news website YourMKWeb.
"It has knocked my confidence and I don't feel comfortable breastfeeding in other public areas now."
Ms Barnett said she planned to return to the pool "but only because I want to breastfeed poolside and make a stand".
Places for People Leisure, which runs Middleton Pool, said: "The manager has since spoken to the lady and is fully satisfied with the reasoning behind the lifeguard's approach, which was primarily to ensure the safety of her four-year-old child who needed to be supervised in the pool by an adult.
"PfP Leisure is fully supportive of breastfeeding within our facilities, including at the poolside. Examples of situations in which breastfeeding would be inappropriate are in the pool, in a spa or any area where consumption of food and drink are prohibited."
In March this year there was uproar after a Facebook page was created featuring a photograph of Emily Slough, 27, breastfeeding her baby in Rugeley, Staffordshire, and describing her as a "tramp".
But last month, a Cheltenham outlet of Brasserie Blanc – a restaurant chain owned by celebrity chef Raymond Blanc – put up a sign offering a free cup of tea to breastfeeding mothers.
Join our commenting forum
Join thought-provoking conversations, follow other Independent readers and see their replies