Poor children more likely to succeed in South, says study
The relatively high standards of the capital's schools are thought to be one factor behind the higher rates of social mobility
Sarah Cassidy
Friday 17 April 2015 21:30 Comments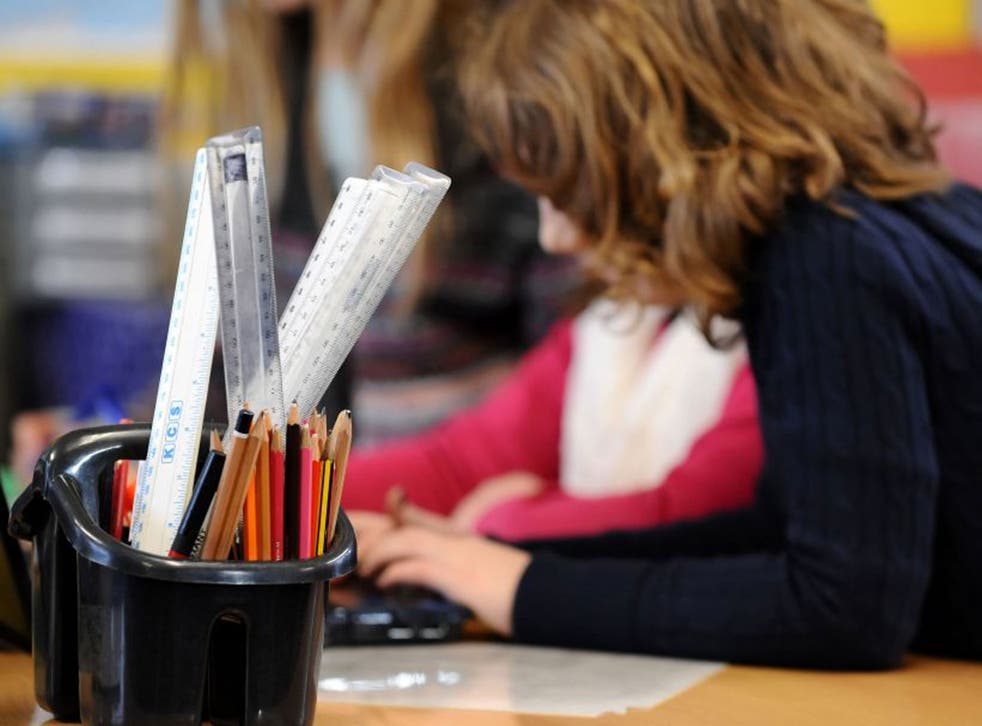 Children from poor backgrounds are more likely to succeed in life if they grow up in London or the South than in the Midlands or North of England, according to new research by the Sutton Trust.
Disadvantaged young people living in the constituency of Westminster North in London were the most likely to get ahead in life while their peers in South Derbyshire were the least, the analysis found.
The relatively high standards of the capital's schools – which have seen substantial improvements in recent decades – are thought to be one factor behind the higher rates of social mobility.
The city's demographic mix, with large numbers of poor but aspirational ethnic minority families, could also explain the good prospects.
The Sutton Trust's new Social Mobility Index ranked all 533 parliamentary constituencies in England according to five measures of social mobility to show how well each constituency is doing in improving prospects for their most disadvantaged young people.
Sutton Trust rankings

Show all 10
It found that 30 of the top 50 constituencies were in Greater London with Westminster North ranked top even though three in five of its young people were classed as disadvantaged, making it the fourth most deprived area in England. All the top 10 constituencies were in London and the South with Chipping Barnet and Leyton and Wanstead taking second and third place. The 10 constituencies with the lowest levels of social mobility were in the Midlands or North of England.
Of the major party leaders, Nick Clegg's Sheffield Hallam constituency was the most socially mobile, ranked 15th. Doncaster North, which has been represented by Labour leader Ed Miliband since 2005, was ranked sixth from bottom with only 21 per cent of first generation graduates getting professional jobs.
Loughborough, a marginal seat being defended by Education Secretary Nicky Morgan for the Conservatives, was ranked fourth from last with particularly low levels of good development in the early years.
The index found geographical variations exist at every stage of life. Even before primary school, 72 per cent of disadvantaged toddlers in Lewisham Deptford achieve a good level of development compared with only 19 per cent in Kenilworth and Southam.
At GCSE, a child from a low-income household in Bethnal Green and Bow, the constituency with the highest proportion of disadvantaged pupils (65.5 per cent) in east London, is almost four times as likely to get five or more A*-C grades than their peers living in Barnsley Central.
Lee Elliot Major, chief executive of the Sutton Trust, said: "Today's new social mobility index tells us that your chances of getting good GCSEs, attending a good university and accessing a professional job aren't just a matter of ability, but are linked to where you live. We know talented children are born in every area of the country, yet these findings reveal stark differences in their educational and life prospects.
"The fact that schools in some parts of the country do much better for their disadvantaged students than those in other parts shows how important it is that the next Government redoubles the national drive to improve social mobility and reduce educational inequalities."
Register for free to continue reading
Registration is a free and easy way to support our truly independent journalism
By registering, you will also enjoy limited access to Premium articles, exclusive newsletters, commenting, and virtual events with our leading journalists
Already have an account? sign in
Join our new commenting forum
Join thought-provoking conversations, follow other Independent readers and see their replies