Poorest in society 'excluded' from getting legal aid, finds report
Poverty-stricken households unable to address life-changing legal issues such as housing disrepair and eviction threats due to legal aid means-testing, new study warns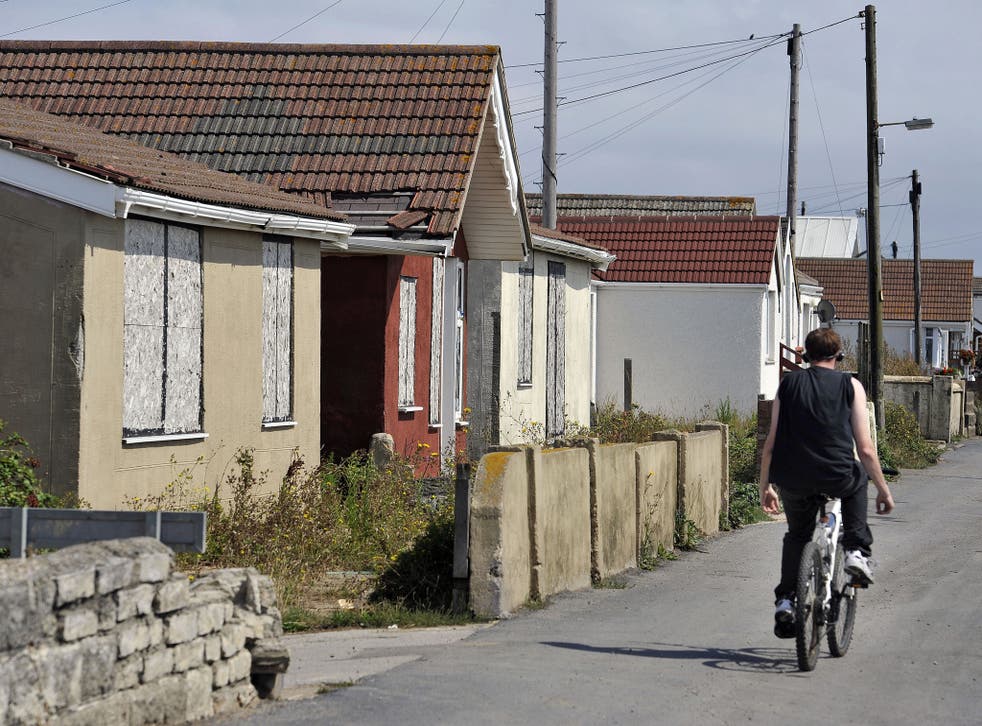 The poorest in society are being denied access to justice, leaving them unable to address life-changing legal issues such as housing disrepair and eviction threats, new research has found.
The means test for civil legal aid, designed to help those on low incomes with legal costs, is leaving people without access to the courts, the study, commissioned by the Law Society and the Centre for Research in Social Policy at Loughborough University, found.
This principle is required by common law, as set out in the July 2017 Supreme Court judgment in response to a legal challenge by the trade union Unison.
Households earning more than £2,657 a month before tax are excluded from legal aid, while many that earn substantially less than this are only eligible for partial financial help, the research found.
Some of those who qualify for legal aid but are not on state benefits still have to make a contribution towards the cost – at a level which is often far beyond their means.
"Any people living substantially below this standard are excluded from legal aid entirely, or are awarded it but required to make contributions that bring their income even further below what they require to meet their needs as specified by the minimum income standard," the report's author, Professor Donald Hirsch of Loughborough University said in his conclusion.
Last summer, the Supreme Court declared that employment tribunal fees were unlawful because households on low incomes were expected to sacrifice an acceptable living standard to afford legal costs.
But the new research found that the excessively restrictive formula that determines whether someone is entitled to civil legal aid is having the same effect as it is forcing people to choose between accessing the justice system and a minimum living standard.
The situation has been getting progressively worse because the means test thresholds have been frozen since 2010, while the cost of living of course has not, it stated.
For people on the lowest incomes who rely on means-tested benefits, there is a capital means test which treats the equity in their homes as funds available towards legal costs.
The assumption that someone could sell their home to cover a legal bill is out of line with other forms of state means testing – such as help with care costs, where the value of your home is ignored if you or your partner still live in it, Professor Hirsch said.
The Law Society is calling on the Government to restore the means test to its 2010 real-terms level, and to conduct a review to consider what further changes are required to address the problems exposed by this report.
"No-one in modern society should have to choose between accessing the justice system and a minimum living standard," its president Joe Egan said.
"The financial eligibility test for civil legal aid is disqualifying people from receiving badly needed legal advice and representation even though they are already below the poverty line."
The "poverty line" is defined as 60 per cent of the UK's median average income.
UK news in pictures

Show all 50
The Law Society had also asked the Ministry of Justice to review the means testing regime in accordance with their obligations under the Legal Aid, Sentencing and Punishment of Offenders Act 2012 (LASPO), and that they exempt those on means-tested benefits from capital assessment.
An MoJ spokesperson said: "Maintaining access to justice remains at the heart of our legal aid system, and last year we spent over £1.6bn to ensure help is available for those who need it most. We are conducting a wider review of our legal aid reforms, including provisions in civil cases.
"We also want to see disputes resolved away from court wherever possible, using approaches like mediation which can be less stressful, quicker and cheaper."
Register for free to continue reading
Registration is a free and easy way to support our truly independent journalism
By registering, you will also enjoy limited access to Premium articles, exclusive newsletters, commenting, and virtual events with our leading journalists
Already have an account? sign in
Register for free to continue reading
Registration is a free and easy way to support our truly independent journalism
By registering, you will also enjoy limited access to Premium articles, exclusive newsletters, commenting, and virtual events with our leading journalists
Already have an account? sign in
Join our new commenting forum
Join thought-provoking conversations, follow other Independent readers and see their replies