Poppi Worthington: Coroner orders fresh inquest into toddler's death
Poppi died in hospital after being found with "troubling" injuries in her home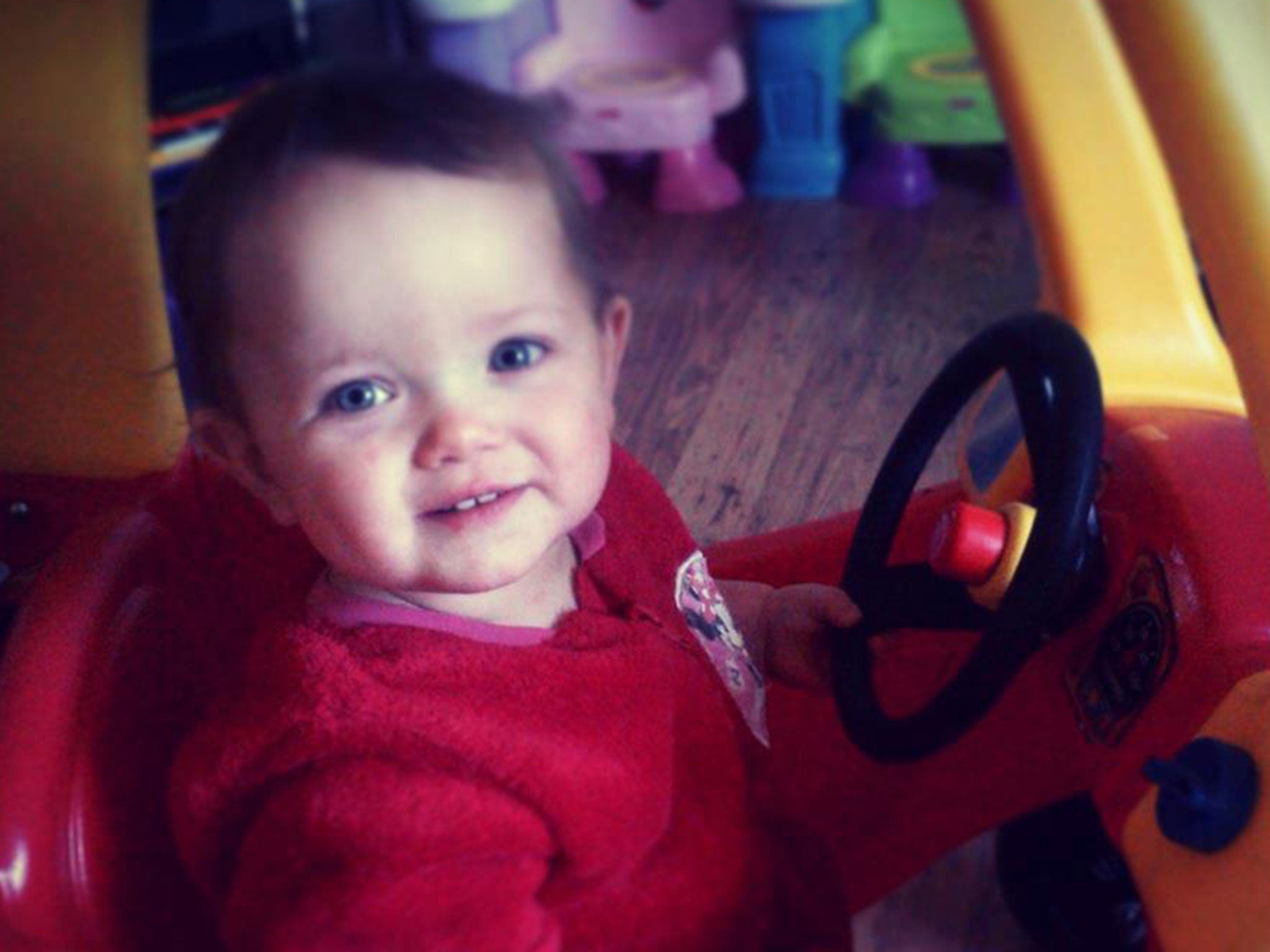 A new inquest into the unexplained death of a 13-month-old girl is to be held.
Poppi Worthington, from Barrow-in Furness, Cumbria, died in hospital after being found with "troubling" injuries in her home.
On 19 January, a High Court family judge, Justice Peter Jackson, ruled that Poppi had been sexually assaulted by her father, Paul Worthington, before her sudden death in 2012.
Mr Jackson said: "The situation is one in which a healthy child with no medical condition or illness was put to bed by her mother one evening and brought downstairs eight hours later by her father in a lifeless state and with troubling injuries.
"Careful assessment of the meticulous pathological and paediatric evidence has clearly established that the injuries were the result of trauma from outside the body."
Mr Worthington, 48, was arrested but did not face any charges, and won't unless there is new evidence is unearthed.
He has always denied any wrongdoing and issued a statement saying he did not accept the judge's findings and had never hurt his daughter.
Coroner David Llewelyn Roberts, who ordered the fresh inquest, said there is "substantial public interest" in the case.
It will be held on 18 March.
Join our commenting forum
Join thought-provoking conversations, follow other Independent readers and see their replies