Potentially deadly predatory Asian hornets with vicious sting heading towards Britain
It is feared that vespa velutina nigrithorax, which can grow to four-times the size of a British honey bee, could attack the indigenous bee population
Rob Williams
Thursday 05 September 2013 11:15 Comments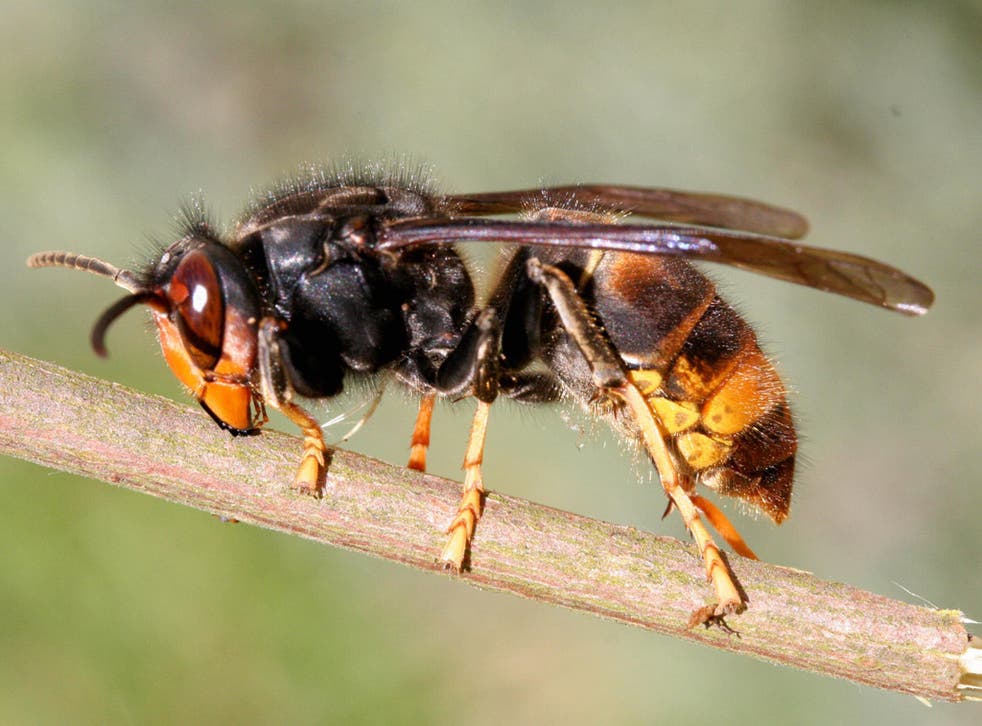 A swarm of potentially deadly vicious Asian hornets with a devastating sting are heading towards Britain's shores.
It is feared that vespa velutina nigrithorax, which can grow to four-times the size of a British honey bee, could attack the indigenous bee population.
The Department for Environment, Food and Rural Affairs has said it believes the species may be about to spread to Britain and described the insects as 'invasive and predatory'.
A statement from Defra said: 'It has spread very quickly to many areas of France where it is reported to be causing many problems for both beekeepers and biodiversity in the country. The hornet can predate on bee colonies, causing significant harm.'
The insects are believed to have entered France accidentally in a consignment of pottery from China. Last year, a 54-year-old man was stung to death after disrupting a nest in France's Loire Valley.
Though smaller than the indigenous species of Hornet the insect packs a vicious sting and is considered more predatory.
Defra said "monitoring for arrival is strongly encouraged" and urged beekeepers in south and south-east England to be on the lookout.
According to the London Evening Standard Defra wants London beekeepers to consider hanging special traps and report sightings to the BeeBase website.
Register for free to continue reading
Registration is a free and easy way to support our truly independent journalism
By registering, you will also enjoy limited access to Premium articles, exclusive newsletters, commenting, and virtual events with our leading journalists
Already have an account? sign in
Join our new commenting forum
Join thought-provoking conversations, follow other Independent readers and see their replies