Poverty costs UK £78bn a year in pressure on hospitals and social services, research finds
Increased pressure on schools, hospitals and social services cost the UK billions of pounds every year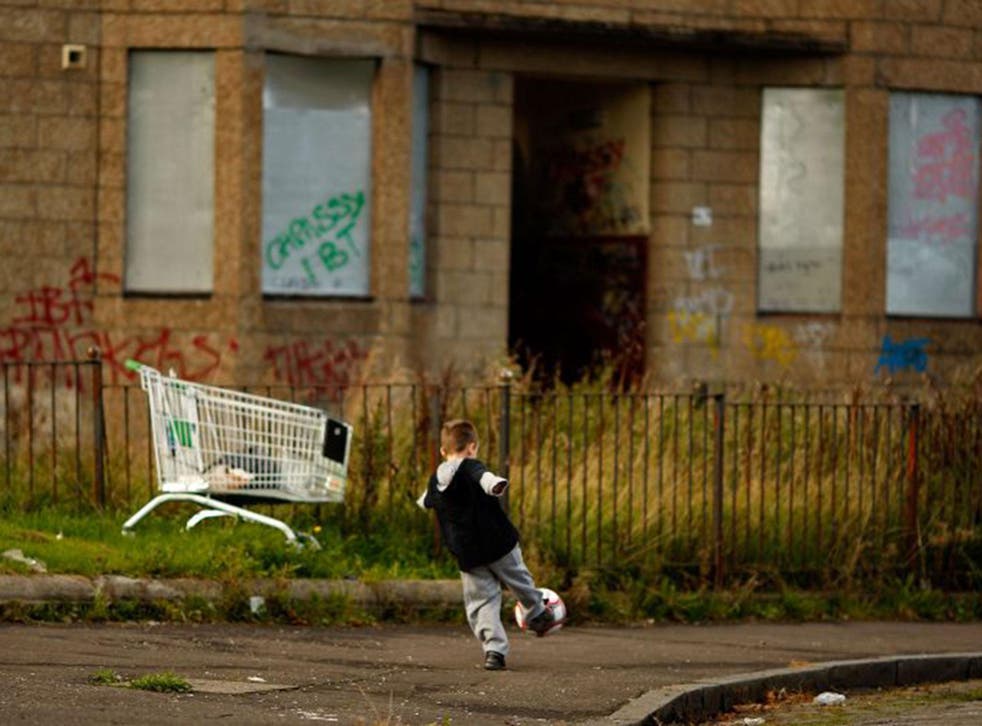 Poverty inadvertently costs the UK £78bn per year, due to lost taxes and use of public services, research has suggested. This amounts to 4 per cent of GDP or £1,200 for every person in the country.
The study Counting the cost of UK poverty has been undertaken by researchers at Heriot Watt and Loughborough Universities along with poverty action charity Joseph Rowntree.
It suggests public service cuts to those in poverty may be a false economy, as people struggling with lower-incomes are forced to rely on public services more.
The researchers found poverty costs the health service £29bn per year due to "treating health conditions associated with poverty" such as poor nutrition or exhaustion incurred by unsuitable working conditions.
A further £10bn is spent every year by the education to support children living in poverty, through schemes such as free school meals or the Pupil Premium.
In addition, it is calculated children's services spend £7.5bn to support those in poverty through services such as free childcare.
An additional £9bn is calculated as being lost in tax as low incomes which do not reach minimum thresholds are tax-free.
Julia Unwin, Chief Executive of the Joseph Rowntree Foundation, said: "It is unacceptable that in the 21st century, so many people in our country are being held back by poverty. But poverty doesn't just hold individuals back, it holds back our economy too.
"Poverty wastes peoples' potential, depriving our society of the skills and talents of those who have valuable contributions to make. This drags down the productivity of our economy, hinders economic growth, and reduces tax revenue."
UK news in pictures

Show all 51
Report author Professor Donald Hirsch, from Loughborough University, said: "It is hard even to estimate the full cost of poverty, not least its full scarring effect on those who experience it.
"What our figures show is that there are very large, tangible effects on the public purse. The experience of poverty, for example, makes it more likely that you'll suffer ill health or that you'll grow up with poor employment prospects and rely more on the state for your income. The very large amounts we spend on the NHS and on benefits means that making a section of the population more likely to need them is extremely costly to the Treasury."
Join our new commenting forum
Join thought-provoking conversations, follow other Independent readers and see their replies