Pregnant woman accuses anti-abortion protesters outside London clinic of making women feel guilty
Protester said their actions were 'so wrong'
Antonia Molloy
Thursday 04 December 2014 14:19 Comments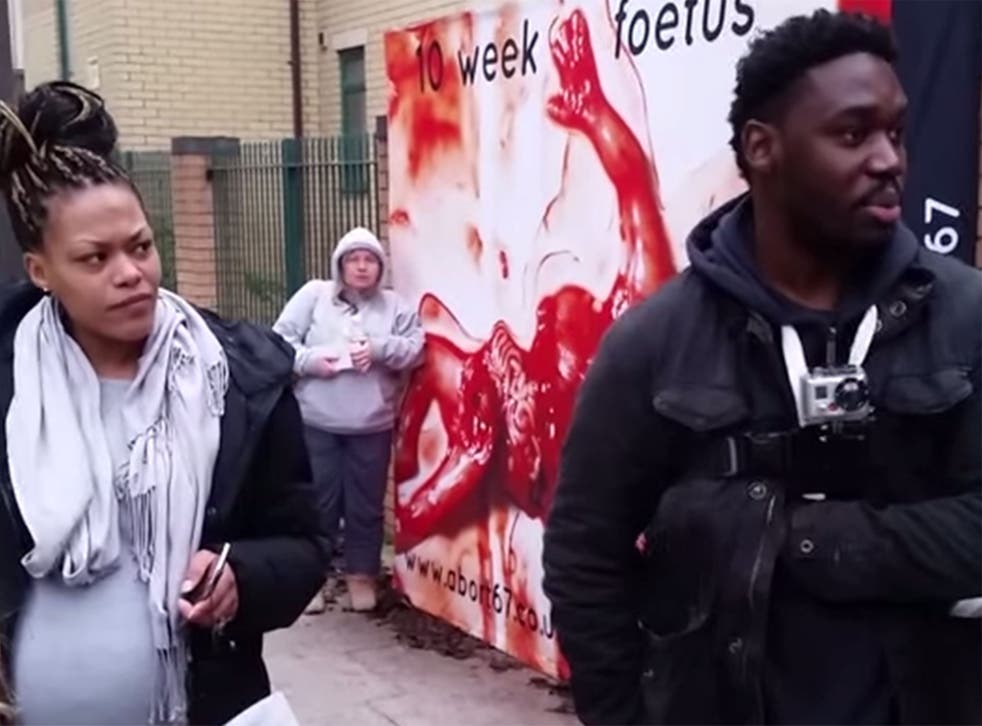 A video has emerged of a pregnant woman criticising anti-abortion protestors' for "making other women feel guilty" by filming outside an abortion clinic.
Members of Abort67, self-described as a "public education project that seeks to change how we view abortion" were seen outside a clinic in South London with cameras.
In the footage the group said they were recording for when "people… make false allegations that we are harassing people".
However, a heavily pregnant passer-by condemned the protesters' actions as "so wrong" and said they had in fact been filming women going in and out of the clinic.
"You don't know why people are doing what they're doing," she said. "But you want to be out here judging and then filming".
She said that women may seek an abortion because they have been sexually abused or don't have the financial resources to bring up a child.
Referring to a recent incident in which a newborn baby was found dead in a wheelie bin in North Yorkshire, she appeared to suggest that such tragedies could be avoided if women did not feel scared to seek an abortion.
The lady contrasted the protesters' actions with that of nearby charity Kids Company, which provides "practical, emotional and educational support to vulnerable inner-city children".
Abort67 is known for displaying graphic posters and handing out leaflets containing images of dismembered foetuses outside abortion clinics. Unlike the US, Canada or France there are no laws in the UK preventing activist from campaigning outside abortion clinics.
The Independent has attempted to reach Abort67 for comment.
Register for free to continue reading
Registration is a free and easy way to support our truly independent journalism
By registering, you will also enjoy limited access to Premium articles, exclusive newsletters, commenting, and virtual events with our leading journalists
Already have an account? sign in
Join our new commenting forum
Join thought-provoking conversations, follow other Independent readers and see their replies