More than 100 pregnant women detained in UK removal centres since major review called for ban
Home office accused of 'flouting' independent expert as figures show 104 pregnant women detained since Stephen Shaw review recommended end to detention of women expecting children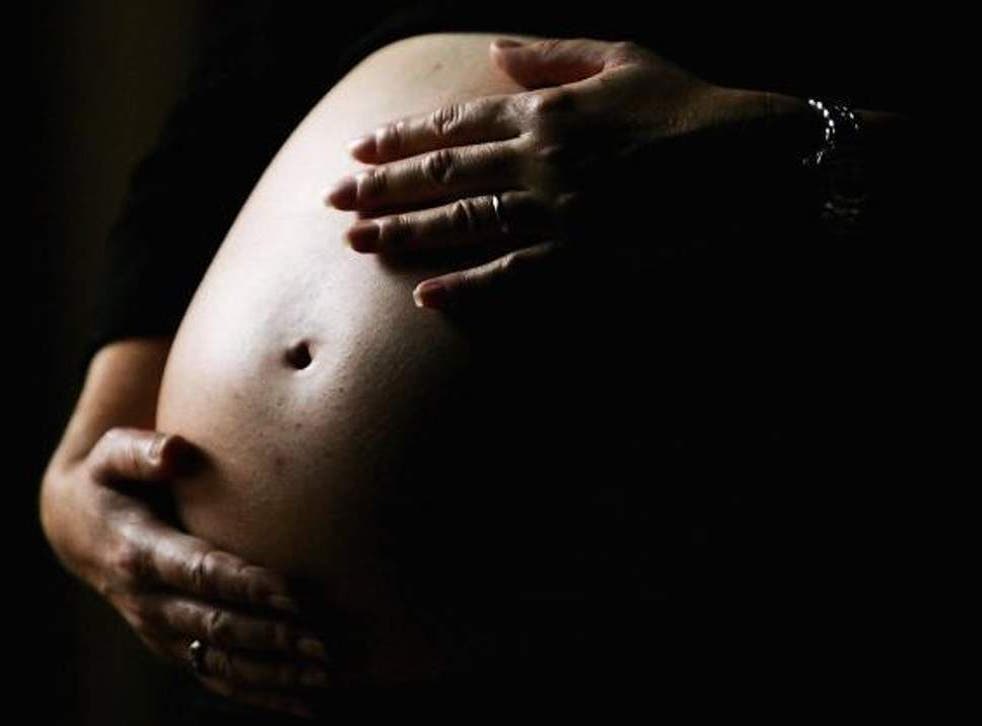 More than 100 pregnant women have been detained in UK removal centres in the past two years, despite a government-commissioned review recommending the Home Office ban the practice in 2016.
Figures published in response to a written question show 104 pregnant women were detained in the immigration detention estate between 12 July 2016 and 30 June 2018. Of these women, 20 were removed from the UK directly from detention.
The figures come after a report by Stephen Shaw in January 2016, commissioned by the Home Office, called for the "presumptive exclusion" from detention for pregnant women to be replaced with an "absolute exclusion".
In the review, Mr Shaw cited evidence from the Royal College of Midwives of the "special vulnerability" of pregnant women and the organisation's warning that "appropriate maternity care could not be given to women in detention".
The report found that pregnant women had miscarried in Yarl's Wood. It also cited an incident of a pregnant woman being detained at the same time as two men with suspected scabies.
In response to the findings, the Home Office enacted a 72-hour time limit on detention of pregnant women, extendable to up to a week with ministerial authorisation. But the department refused to implement a total ban.
Announcing the changes in April 2016, Theresa May said: "We have listened to [Mr Shaw] and to others in parliament and beyond in shaping a humane system that will effectively end the routine detention of pregnant women.
"This new approach and our wider reforms strike the right balance between safeguarding pregnant women and vulnerable people, and maintaining effective and proportionate immigration control."
The latest statistics suggest that the numbers of pregnant women in immigration detention have fallen substantially – by around 50 per cent – since the time limit was implemented in 2016.
But lawyers and campaigners said it was a "disgrace" that pregnant women continue to be detained despite independent expert advice that it can be harmful for their mental and physical health.
Responding to the figures, Labour's shadow home secretary Diane Abbott said: "This treatment of pregnant women is a disgrace. It completely flouts the independent expert advice that the government has received."
She continued: "I have seen for myself how women detained at Yarl's Wood have been treated. It is unacceptable." She added: "The scandals will continue to emerge until the [hostile environment] policy has truly ended, not just rebranded as Sajid Javid has tried to do."
Patrick Page, a senior caseworker in public law at Duncan Lewis, said in many cases the detention of pregnant women only served to "instil fear".
"Having represented women in this situation, I know that 100 detained pregnant women means 100 shocking arrests, 100 degrading and disorienting journeys to detention centres, 100 experiences of poor or nonexistent antenatal care in detention, of poor food and thin mattresses; 100 pregnant women worrying that their stress will affect the health of their unborn baby, 100 women who will carry this ordeal with them forever," he said.
"And for what purpose, when the vast majority are eventually released, except to instil fear? Ultimately, detention itself is inhumane, and the detention of pregnant women is just one of its more repugnant features."
Angela Crawley, the SNP MP who submitted the written question, said there was "no justification" for detaining pregnant women in immigration facilities.
"Pregnant women are vulnerable and will almost always have specific, and sometimes serious, healthcare needs," she added.
In his follow-up report, published in July 2018, Mr Shaw acknowledged that the change in the law had led to a "significant reduction" in the number of pregnant women detained, and said he "appreciated" that it may not be immediately obvious that a woman is pregnant.
But he maintained his recommendation that the detention of pregnant women is completely banned, adding: "Nonetheless, I think it would assist decisionmaking if the default position were to be an absolute exclusion of pregnant women from detention."
Natasha Walter, director of Women for Refugee Women, which submitted evidence to the Shaw report and campaigns for an end to the detention of pregnant women, said the reduction was a "step in the right direction", but said the government could go much further.
"There is no need for the use of immigration detention, particularly for such a vulnerable group of women. The vast majority of pregnant women who are held in detention are not removed from the UK, but are released back into the community to continue with their cases," she said.
"Evidence shows that detention is harmful for the mental and physical health of pregnant women. It would be much more humane – and more straightforward and less expensive – to ensure that they could live in the community while their cases are resolved, without the trauma of detention."
A Home Office spokesperson said: "Detention is used sparingly and we operate a strong presumption in favour of liberty.
"The adults-at-risk policy aims to ensure that those individuals who are most vulnerable to harm are less likely to be detained and that if detention is necessary it will be for the shortest time possible."
Join our new commenting forum
Join thought-provoking conversations, follow other Independent readers and see their replies