Presidents Club scandal: I was regularly molested during decades as a London hostess to rich and powerful men. This is what it's like
Clare Solomon has worked in the hostessing world for 27 years. A single mother strapped for cash, she recalls being 'encouraged to degrade herself' but unable to complain for fear of losing her job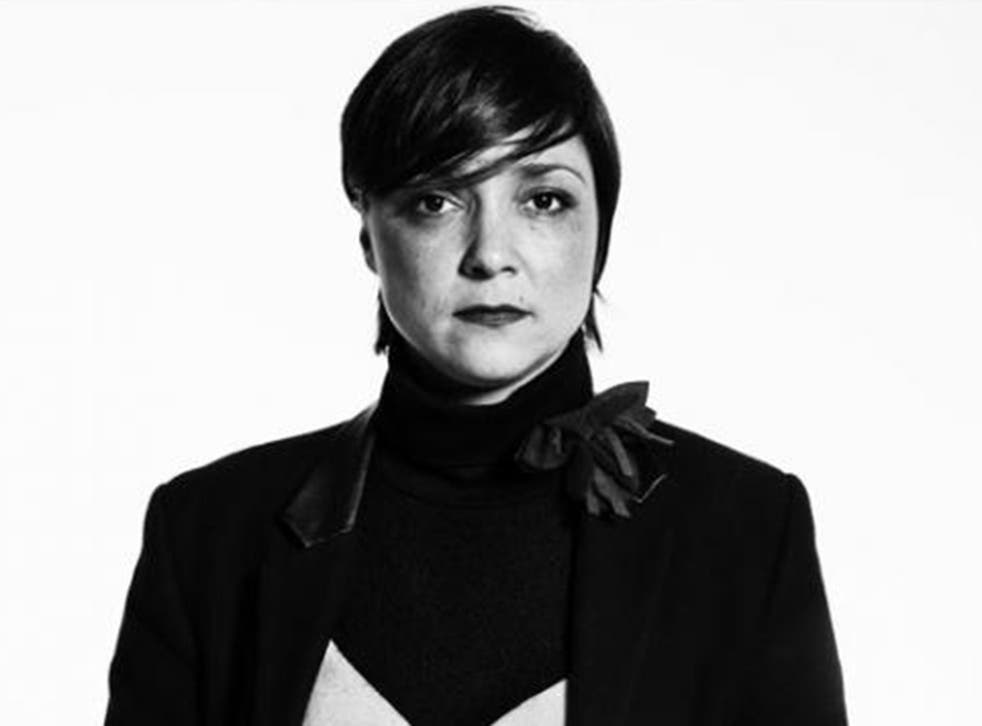 Some of Clare Solomon's worst experiences during 27 years as a hostess are so traumatic that she cannot bear to recount them.
As a single mother who started working in the industry at the age of 17, Solomon said she often had no other option but to take up work in which she was "encouraged to degrade herself" for powerful men who "regularly molested" her.
"Customers were disgusting. They had no concept of a woman's body being her own," says Solomon, now 44, remembering one particular restaurant in the City of London where she worked, which served mainly male bankers and CEOs.
"Once a month they would hold an event where they would pay strippers to come and put on special performances for the customers. The men would regularly molest us and expect us to join in with the strippers' show, and ask us to do that and also perform the things the strippers were doing.
"It was absolutely foul. Some of the things I experienced are so bad that I wouldn't feel comfortable disclosing the details of them in public.
"And I'm not blaming the strippers themselves. They were often in the same situation as a lot of waitresses: hard-up, cash-strapped young women who were encouraged to degrade themselves for the gratification of these rich and powerful men."
'I was groped': Journalist Madison Marriage talks about hostessing at the Presidents Club Charity Dinner
Solomon, who lives and works in London, remembers being told by agencies and bosses that if she wore short skirts and high heels she would get bigger tips, and being "chastised" if she did not wear a lot of make-up and what her bosses deemed to be "appropriate feminine clothing".
"We did get really big tips, but we really had to endure a lot. It was so bad. At the time I didn't think about it as much, but now I think about the impact of what we had to put up with for the sake of a bit of extra money," she adds.
"Women in this industry are constantly noticing the sexist behaviour we get from men. It's that constant drip-drip of negative comments that undermine your confidence that makes you feel too scared to speak up.
"You're scared about losing your job, you don't feel like you can say anything. And in an increasingly precarious and part-time work force, everybody is fighting for their jobs," Solomon says.
"And when anyone does complain about sexual harassment they usually get fobbed off and told that they're complaining about nothing, and that they should appreciate the attention they were getting.
"If you don't enjoy the attention you're a lesbian or you're frigid, or something like that."
Solomon got a full-time job in a restaurant six months ago, where she says a lot more respect is shown to female waiting staff. But up until then, she says she witnessed and experienced sexual harassment throughout her 27 years in the industry.
She was reduced to tears when she heard the recent reports of senior businessmen at an all-male charity dinner groping and propositioning hostesses, who were told to wear "black sexy shoes" and black underwear.
UK news in pictures

Show all 50
"I'm disgusted at hearing what the women of Artista Agency went through at the Presidents Club. But it's not unusual. Agencies know about it, the restaurants and establishments know about it because they brief you in advance," she says.
"It's a disgrace. I shudder with embarrassment at some of things I've been paid to witness in the line of duty – sometimes extra money was well needed as a single mum. I just wish I'd known at the time and done something about it."
Have you experienced sexual harassment or assault in the catering industry and would like to tell your story? Email may.bulman@independent.co.uk
Join our new commenting forum
Join thought-provoking conversations, follow other Independent readers and see their replies