Children exposed to terror radicalisation by Government's failure to tackle root causes of extremism, report finds
Exclusive: Report calls for common factors underpinning young gang members and extremists to be tackled 
Lizzie Dearden
Home Affairs Correspondent
Tuesday 05 December 2017 11:29 Comments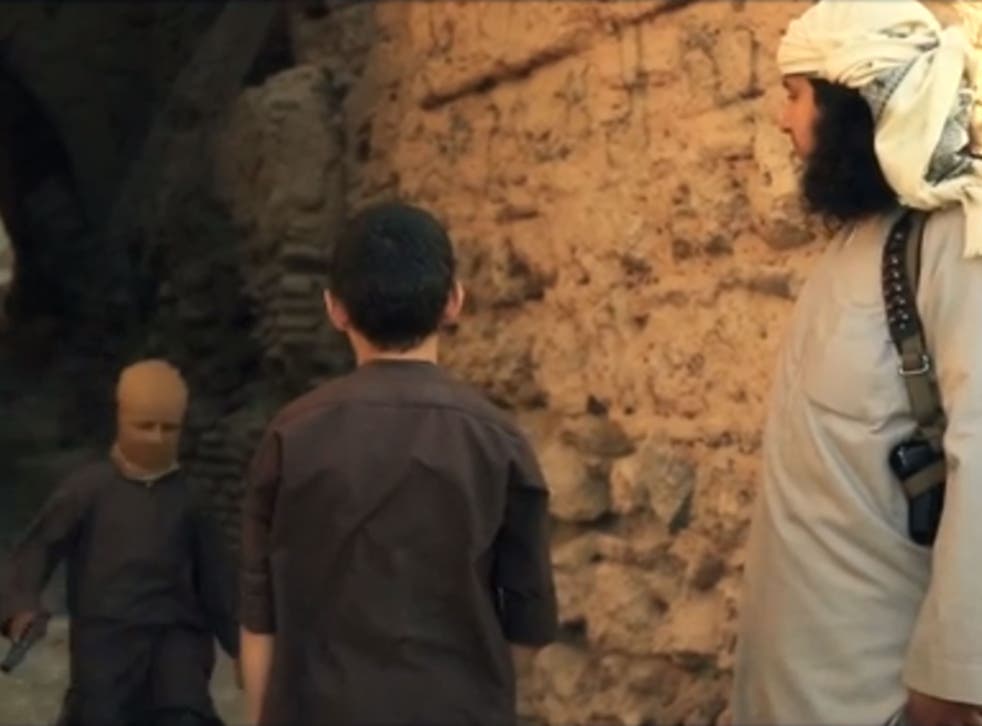 The Government is leaving millions of children vulnerable to terrorist radicalisation by failing to tackle the "root causes" of extremism, a new report has warned.
Analysts at the Oasis Foundation said issues including identity, poverty and religious literacy were not being properly tackled as push factors driving young people towards fringe groups.
Citing research that found that 82 per cent of Islamism-related offences committed between 1998 and 2015 were committed by individuals from the most deprived areas in the UK, a report entitled Enough is Enough called for urgent reform.
Author Ian Sansbury, director of the Oasis Foundation, said the Government's strategy had so far "missed the point regarding radicalisation" as research shows religion playing only a minor part.
"If we can deal with issues of identity and belonging, deprivation, mental health, community and family and breakdown, we stand half a chance not just of dealing with Islamist radicalisation but gang culture and knife crime as well," he told The Independent.
"All of those ideologies have common themes, and it seems to us that what people get radicalised into depends on their context."
Mr Sansbury said children's background and surroundings largely dictated whether they are drawn into Islamism, the far-right or gang culture, but their paths are very similar.
MI5 chief warns that Britain is facing an unrelenting terrorist threat
He added: "We need to be making young people resilient to all forms of radicalisation – giving them the sense, the knowledge and the literacy of both religion and society so they can pick the bad narratives."
Without that, Mr Sansbury said, the UK "will be abandoning many of our young people to a lifetime of danger".
The report argued that the controversial Prevent strategy should be replaced with a longer-term, more comprehensive and re-branded initiative giving more power to grassroots communities.
Critics of Prevent have accused it of "demonising" Muslims and raising tensions by requiring schools, mosques and other institutions to report suspected radicals.
The authors of the report said that although Prevent, which received more than 7,600 referrals in just one year, is needed to combat the terror threat, wider work needs to be done to stop people falling prey to extremism or violence at a young age.
Officials have defended the programme against frequent criticism, highlighting success stories and pointing out that no comprehensive alternative has been drawn up amid an unprecedented terror threat.
But senior politicians and experts are among its detractors, with a report by the Independent Reviewer of Terrorism Legislation warning that perceived grievances with Prevent were damaging cooperation with the very communities it needs to succeed.
While there has been alarm over the prospect of jihadis returning from Isis's lost territories in Syria and Iraq, security officials have warned that the biggest threat emanates from domestic terrorists being radicalised at home.
Earlier this month, Mark Rowley, the head of national counter-terrorism policing, said there was no "silver bullet" to cure the terror threat facing the UK.
"There is more of it, it is moving more quickly and it's harder to detect," he warned.
"The most important thing we can all focus on to change the picture in the long-term is the preventative agenda, to counter the ideology to stop the next generation of terrorists."
The Oasis Foundation, which is part of a Christian charity running 49 schools with 25,000 students, said it has formulated education programmes and structures fostering cohesion in deprived communities.
It called for the Government to create a new narrative on radicalisation that "avoids demonising Islam and more honestly reflects the many consistent factors driving different forms of radicalisation".
The report said young people must be empowered and involved with society to prevent them seeking belonging and status inside criminal or terrorist networks.
The Oasis Foundation's claims are lent credence by statistics on the Government's counter-radicalisation programme, Channel, which showed a high proportion of those referred as potential extremists being passed on to education services, local councils, the NHS and the local community rather than law enforcement.
A police study of 500 cases dealt with by Channel found that 44 per cent of individuals were likely to have mental health or psychological difficulties, while gang members have higher levels of mental illness than the general population, as well as alcohol and drug dependence.
A recent United Nations report found that foreign Isis fighters mainly come from disadvantaged backgrounds, have low levels of education and "lack any basic understanding of the true meaning of jihad or even the Islamic faith".
The 10 developed countries suffering the most deaths from terrorism

Show all 10
Researchers who spoke to returnees said most were "novices" in their professed religion and some did not know how to pray properly.
"He is also more likely than not to come from a marginalised background, both socially and politically," the report said.
"Most were unemployed, or underemployed, and/or said that their life lacked meaning."
Leaked Isis registration documents previously showed that most recruits profess to having only a "basic" knowledge of Sharia law, while there is mounting evidence of a "crime-terror nexus" seeing violent criminals and gang members travel to Syria in the hope of "redemption".
The same pattern has been played out among domestic terrorists, with the Manchester Arena bomber Salman Abedi and Westminster attacker Khalid Masood among those with a criminal history.
At least eight terror plots have been thwarted since the start of this year, with the period also seeing almost 40 people killed and hundreds injured in attacks.
British security services are currently running around 600 investigations into 3,000 people considered an imminent threat and another 20,000 who have previously come on to the radar.
The Government is preparing to launch its revamped Contest terror strategy – which includes Prevent – early next year, which will encompass recommendations made by a review of its response to attacks.
Ben Wallace, the security minister, said: "The report is inaccurate and amateurish.
"At its heart Prevent is about safeguarding vulnerable people from being exploited. Prevent stakeholders do not respond uniquely to the ideology of extremists but also to the vulnerabilities of potential victims. The Government and local authorities respond to all the factors that can influence people and explore all ways to support them."
Register for free to continue reading
Registration is a free and easy way to support our truly independent journalism
By registering, you will also enjoy limited access to Premium articles, exclusive newsletters, commenting, and virtual events with our leading journalists
Already have an account? sign in
Join our new commenting forum
Join thought-provoking conversations, follow other Independent readers and see their replies