Prince Philip 'comfortable' as he is moved to NHS hospital for heart check-up
Duke of Edinburgh to have tests, Buckingham Palace says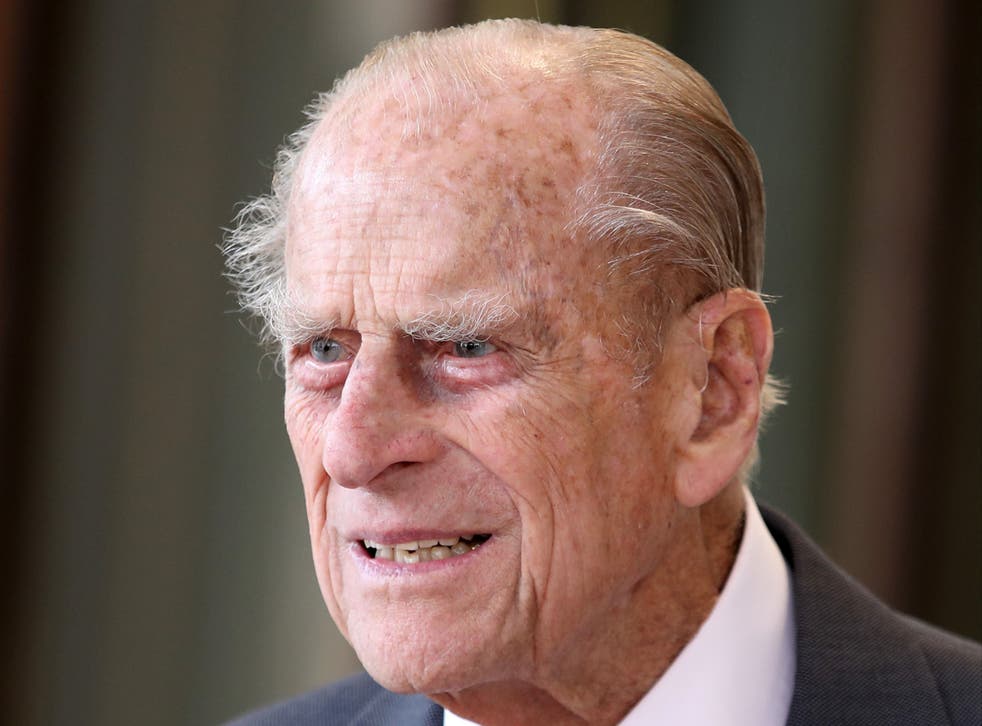 Prince Philip "remains comfortable" after he was transferred to a different hospital to undergo testing and observation for an existing heart condition, Buckingham Palace has said.
The Duke of Edinburgh left King Edward VII's hospital in central London on Monday morning, where he had been receiving treatment for an infection, and was taken to St Bartholomew's Hospital, which is also in central London.
Buckingham Palace said in a statement: "The Duke of Edinburgh was today transferred from King Edward VII's Hospital to St Bartholomew's Hospital, where doctors will continue to treat him for an infection, as well as undertake testing and observation for a pre-existing heart condition.
"The duke remains comfortable, and is responding to treatment, but is expected to remain in hospital until at least the end of the week."
The duke was initially admitted nearly two weeks ago for a few days as a "precautionary measure" after feeling unwell.
Both the Queen and the Duke of Edinburgh were given Covid-19 vaccinations at Windsor Castle in January. 
The 94-year-old monarch and her 99-year-old husband have been staying at Windsor Castle during England's coronavirus lockdown.
The duke retired from public duties in 2017 and has rarely appeared in public since.
He has suffered from several ailments over the years.
In December 2011, he was treated for a blocked coronary artery at Papworth Hospital in Cambridgshire, and for a bladder infection in June 2012, forcing him to miss the Queen's Diamond Jubilee celebrations.
He also underwent exploratory surgery on his abdomen in June 2013 and began using hearing aids by 2014, aged 93.
He later pulled out of a Battle of Jutland anniversary event in June 2016 over a minor ailment.
He spent four nights at King Edward Hospital in December 2019, when he was treated for a "pre-existing condition" and later discharged on Christmas Eve. The duke was then driven to Sandringham to spend Christmas with the Queen.
Join our new commenting forum
Join thought-provoking conversations, follow other Independent readers and see their replies