Prince Philip's vintage Aston Martin featuring extra vanity mirror 'for the Queen to adjust her hat' to be auctioned
It is claimed the Duke of Edinburgh made prank calls to Her Majesty from the sportscar using a radio telephone that had been installed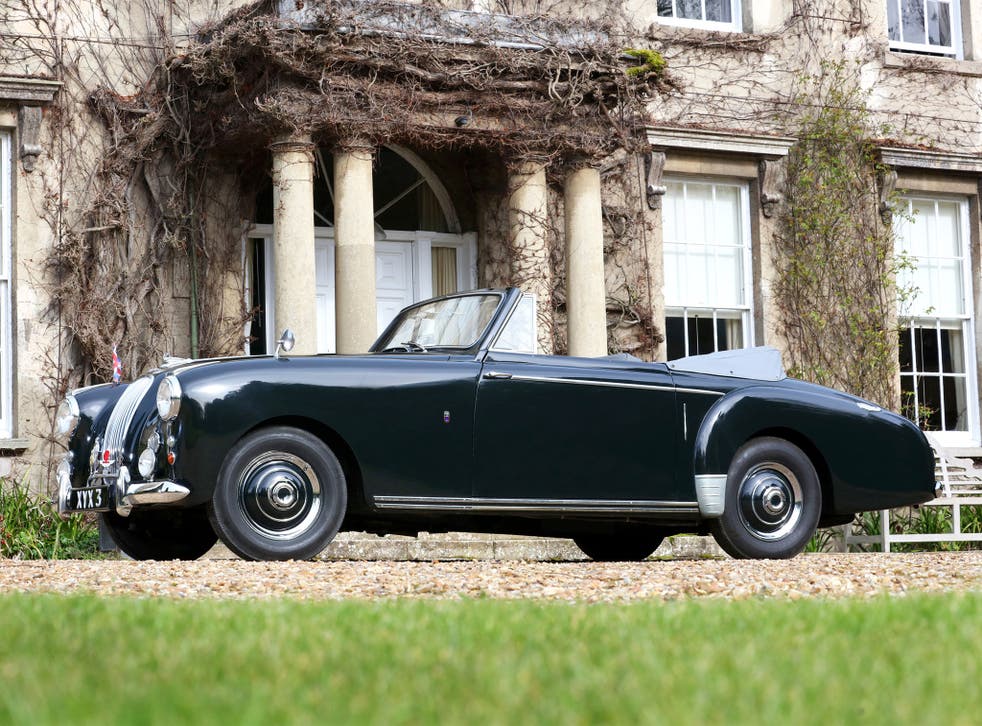 Prince Philip "apparently took delight" in making surprise calls to the Queen and "disguising his voice when in conversation with Prince Charles or Princess Anne" from a radio telephone installed in his 1954 Aston Martin that is going up for auction next month.
Made to order for the Duke of Edinburgh, the Lagonda three litre Drophead Coupe featured an extra vanity mirror "reputedly for HM, The Queen to adjust her hat", according to auction house H&H.
Prince Philip drove the car, which won Aston Martin its first Royal Warrant, to Cowdray Park for polo matches and Cheam prep school to drop off Prince Charles, they said.
"This car is part of our history," said Damian Jones, a sales manager with the auction house. "There is an amusing story about Prince Phillip driving Her Majesty through London in this car and being held up by a policeman on directing traffic. When the policeman saw who was in the Lagonda he did a double take and swiftly waved them on."
The estimate of £350,000 to £450,000 is arguably three to four times what an ordinary Lagonda 3-Litre DHC would be worth, the vendor said, adding that it is the only one of Prince Philip's personal cars to be sold.
All that remains of the telephone system now is a switch on the dashboard and aerial, but the vanity mirror is still in place.
Prince Philip's best gaffes
Before he upgraded in 1961 to another three litre Drophead Coupe made by Alvis, the car was loaded aboard the Royal Yacht Britannia for Prince Philip's Tour of the Commonwealth during 1956-1957.
One of just 20 MK1 cars made, it was also used by the Queen and her husband at the opening of the M1 motorway.
The car, which has 50,000 miles on the clock, will be offered for sale for the first time in nearly 40 years at public auction in April at the Imperial War Museum Duxford, Cambridgeshire.
Join our new commenting forum
Join thought-provoking conversations, follow other Independent readers and see their replies