Princess Diana's parents 'never told her they loved her', reveals controversial footage
 'There was no hugs or anything like that'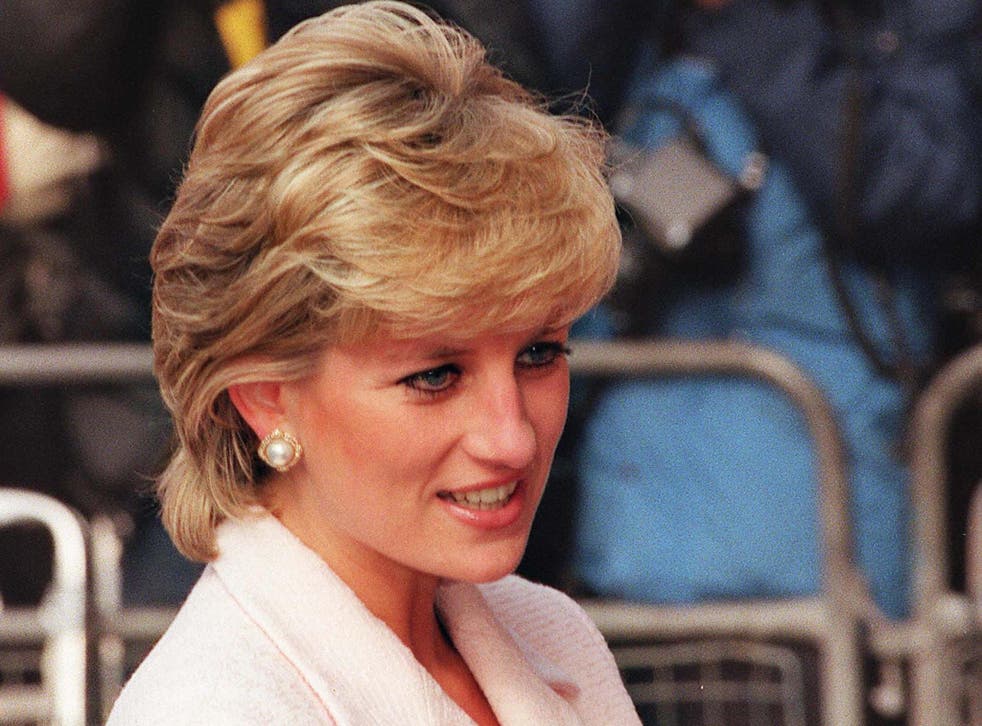 Princess Diana revealed that her parents never told her they loved her, in intimate confessions recorded on video by her voice coach.
The royal also revealed that she slapped her father, Earl Spencer, after discovering that he had plans to remarry.
Speaking about her relationship with her parents, she said:"My parents, they never said they loved me. No no, no idea. There was no hugs or anything like that."
The footage was captured at the Princess's private residence in Kensington Palace by her public-speaking coach Peter Settelen.
She also described her sex life with Prince Charles as "odd, very odd".
The footage is set to be broadcast as part of the documentary, Diana: In Her Own Words, by Channel 4 on the 20th anniversary of her death.
The broadcaster has come under fierce criticism over its decision to show it, with one of the Princess' closest friends, Rosa Monckton, calling it "a betrayal of her privacy and of the family's privacy".
Dickie Arbiter, a former spokesman for the Queen, also called the documentary "shameful
But Patrick Jephson, equerry and private secretary to the Princess for eight years until 1996, defended its decision to broadcast.
He told Radio Times magazine he had "better reason than most to know that the Princess could be a mercurial and impulsive figure, in whom the flame of an angry fire could sometimes burn uncomfortably hot".
He said: "On a bad day – and luckily they were few – you'd think Boudicca with a headache might be an easier boss."
Earl Spencer: It was a "bizarre and cruel thing" for Diana's sons to have to walk behind her body
He added that the tapes were "legitimate additions to the historical record" showing a "princess finding her voice".
He said: "She had every reason to be angry, trapped with the knowledge that her husband loved another woman. And she had reason to be angry too when the sympathy and guidance she needed... seemed to arrive in very small measures".
He said the tapes show the Princess at "a time when, with good reason, Diana felt herself to be under attack from advisers and friends of her estranged husband, who had chosen as their main weapon the accusation that she was mentally ill", adding: "Classy."
He told the magazine: "At a time when, to their great credit, both her children are encouraging us to remember their mother in a positive light, this film is a well-timed, well-made and well-intentioned addition to the standard anniversary menu. And if it takes a little longer to digest, at least it won't have you reaching for the sick bag."
UK news in pictures

Show all 50
Channel 4 has defended the tapes, never before broadcast on British TV, describing the material as an "important historical source".
It said that "the subjects covered are a matter of public record and provide a unique insight into the preparations Diana undertook to gain a public voice and tell her own personal story".
Footage taken from the tapes has already been shown in a documentary broadcast in the US 13 years ago, but it was never screened in the UK.
Channel 4 has defended its decision to go ahead in screening the documentary.
In a statement it said: "The excerpts from the tapes recorded with Peter Settelen have never been shown before on British television and are an important historical source.
"We carefully considered all the material used in the documentary and, though the recordings were made in private, the subjects covered are a matter of public record and provide a unique insight into the preparations Diana undertook to gain a public voice and tell her own personal story, which culminated in her later interview for Panorama.
"This unique portrait of Diana gives her a voice and places it front and centre at a time when the nation will be reflecting on her life and death."
Press Association contributed to this report
Join our new commenting forum
Join thought-provoking conversations, follow other Independent readers and see their replies