Twice as many prisoners developing drug problems as five years ago, figures show
More than one in seven inmates becoming addicted to illicit substances as campaigners say Boris Johnson's plans for tougher sentencing could 'heap further pressure' on system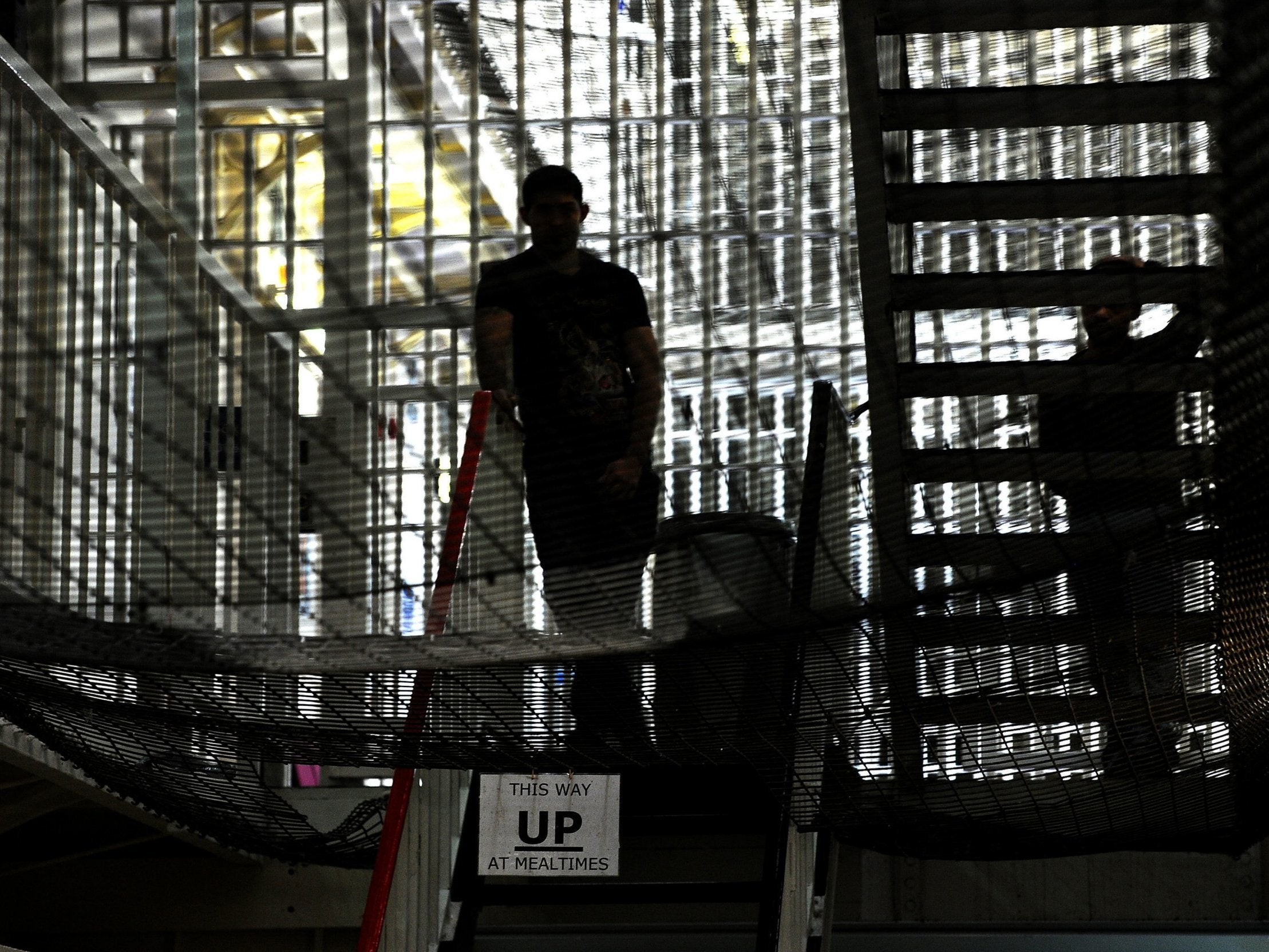 The number of inmates developing drug problems has more than doubled in five years, figures show – fuelling concerns about the state of prisons in England and Wales.
An analysis of data by think tank Reform shows one in seven prisoners are becoming addicted to illicit substances, with the figure increasing from 6 per cent to 15 per cent between 2014 and 2019.
The findings, based on figures from annual reports by the HM Inspectorate of Prison from the past five years, have prompted concern that, three years after the government promised radical prison reform, much of the penal estate is not equipped to disrupt drug supply.
Recent inspection reports for individual prisons have raised repeated concern that not enough is being done to curb the problem. A review of HMP Liverpool this week found that while the jail had seen some "dramatic improvements", there were still too many drugs entering the prison and its strategy "clearly needed to be reviewed and refined".
A report on HMP Guys Marsh last month found that the response to the drugs problem was "undermined" by the fact that intelligence was not always processed promptly, and an inspection into Cardiff prison in November concluded that the prison would "undoubtedly benefit" from more technology to assist them in their efforts, with the lack of a body scanner creating a "significant gap" in their defences.
Reform raised concern that security standards, such as X-ray body scanners, varied from prison to prison, and warned that while the government's one-off pledge of £100m could significantly improve prison security, ongoing spending on staffing as well as new equipment would be required in the long term.
The report states that in order to tackle rising drug use in jails, the government must also focus on more effective sentencing policies, describing the current policy as "counterintuitive" and saying the continued use of short-term prison sentences was contributing to destabilising churn and overcrowding in the prison population.
An analysis of official figures by the think tank shows the use of community sentences for minor offences has decreased 52 per cent since 2010, despite them proving to be on average more effective and around a ninth of the annual cost of prison.
The report states that Boris Johnson's pledge to recruit 20,000 more police officers and introduce tougher sentences risks heaping further pressure on an already destabilised system by putting more people into prison for longer.
Reform also warned that despite pledges by the government not to shut any prisons, a number are unfit for purpose and should be earmarked for closure.
Aidan Shilson-Thomas, Reform researcher and author of the report, said: "There must always be a place in prison for those who commit serious crimes. However, prison must also be an opportunity for inmates to change their behaviour.
"Stabilising the system means stemming the flow of drugs, reducing overcrowding, fixing the crumbling estate and improving officer retention. Its long-term sustainability requires a serious conversation about how many people we lock up and for how long."
Richard Burgon, the shadow justice secretary, urged the government to accept that their approach had left prisons "in chaos" and said they should commit to fully restoring prisoner officer levels and bringing forward legislation to end ineffective short prison sentences.
He added: "Prison is often the worst place to deal with the drugs and other problems that lead many to commit certain crimes in the first place. Unprecedented cuts to prison officer numbers make it much less likely that prisoners get the support they need.
"At the same time, the Conservatives are ignoring clear evidence that short prison sentences often mean people lose their house, family ties and job and so end up much more likely to commit crime on release."
Campbell Robb, chief executive of social justice charity Nacro, said that as well as tackling the supply of drugs, ministers must fix overcrowding, understaffing and violence in prisons, as well as scrapping short prison sentences which he described as a "revolving door".
Prime Minister pledges to pump £100 million into prison systems
"These latest figures show that not only are people with drug problems being sent to prison rather than being properly treated but that people actually develop drug addictions whilst in custody," he said.
"This is a stark reminder that in far too many cases sending someone to prison is doing far more harm than good, and that our broken justice system must be fixed."
A Ministry of Justice spokesperson said: "Illicit substances pose huge challenges in our prisons which is why we are investing £100m in airport-style security – including X-ray body scanners – to stop them getting in.
"This is part of our £2.75bn investment to make jails safer for offenders and staff, while working closely with healthcare providers to ensure prisoners have the support they need to live drug-free upon release."
Join our commenting forum
Join thought-provoking conversations, follow other Independent readers and see their replies