'I was treated like dirt': Former prison officer reveals how working conditions forced her to leave service
​'I was told if you're not happy here, there's the door. There was no support. I'd never been so excited about a job but I came out of it feeling so hateful towards the service'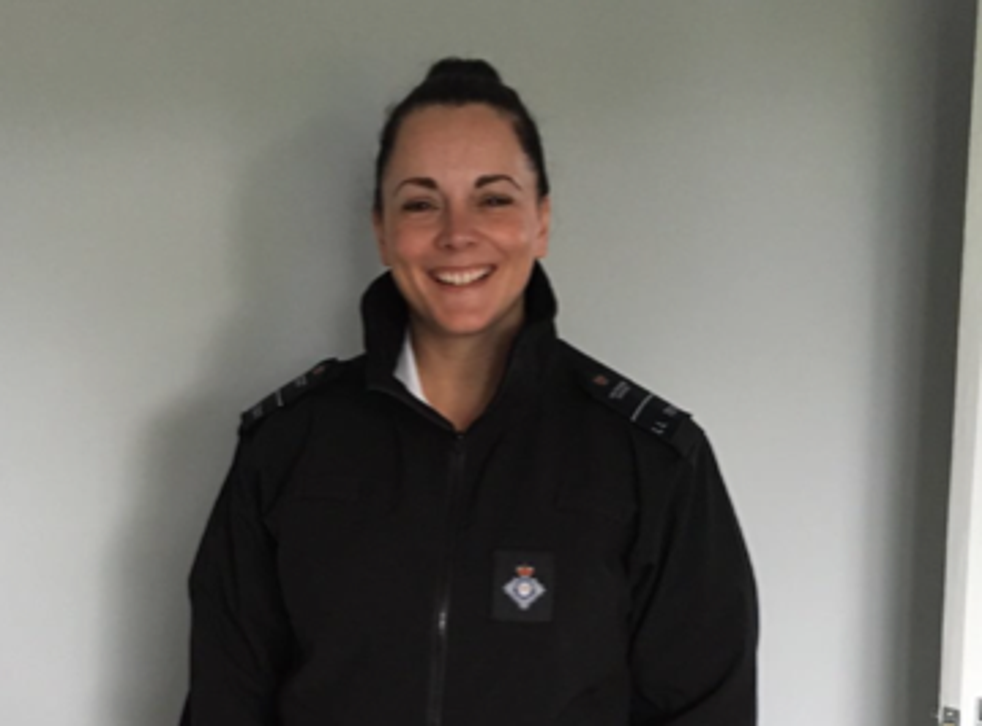 Tess Wale had wanted to become a prison officer for years. At the age of 39, after having children, she was finally able to do the 10-week training course and qualify. On 29 May 2017, she drove to HMP Long Lartin in Worcestershire for her first shift.
The Birmingham resident arrived on her first day to find that nobody was aware it was her start date. She was told to go home. On the second day, she was given a brief induction and sent straight to the wing.
"For my first few days on the wing, I didn't have any protection. I had no baton," she tells The Independent. "I was walking around with inmates who were in there for life for whatever crimes they had committed, without any form of protection."
Tess recalls that it took five months for her to be provided with her full uniform, which she says showed the general chaos in the jail. Within weeks, she became aware that her own safety and wellbeing were in constant jeopardy.
"I should have finished at 5pm one night, but alarm bells started going off," she remembers. "They had lost control of one of the wings. We weren't allowed to leave the prison. I was there until 3:30 in the morning."
A few months later, Tess became an innocent victim to the endemic drug use among prisoners in the jail. It began while she was carrying out accommodation fabric checks, going into each prisoners' cell to do inspections.
"I opened one cell door at saw that the prisoner was off his head. As my duty of care to look after these men I put him back in his cell, sat him on his bed and told him not to move," she says.
"I could see him smoking tissue paper or something. It was spice. I inhaled it."
Due to the spice inhalation, Tess suffered from headaches and feeling sick. After two days off work, she felt a lot better but still not well enough to drive. She was told that the prison would pay for her to get a taxi into work.
"It was £75 – but in the end they wouldn't give it back to me.
Prisons minister Rory Stewart admits government shouldn't have cut officer numbers
"You'd think that in your first year there they would try to make you feel welcome and supported. But there's no support – you get treated like dirt."
After just 10 months in a job she had felt so proud to take on, Tess handed in her resignation.
"I bit the bullet. It was the first time I'd ever quitted a job without another place to go to," she says. "I thought, for £9.30 an hour, I don't get paid enough to be treated the way they were treating me. You don't expect to be treated so badly in a job that's so dangerous.
"I'd never been so excited about a job, and I was really proud to wear the uniform. If I hadn't been treated so badly and they looked after their staff 100 times more than they do, I would still be there."
Tess is one of nearly 700 prison officers who have left the service in the past year having only been there for 12 months.
The Independent reports that 33 per cent of outgoing officers have been in the service for less than a year – a figure which stood at just 7 per cent in 2010. A total of 694 people left within 12 months in the year to June 2018, equating to 12 per cent of new hires.
The figures have prompted concern that the government's recruitment drive, which has seen an additional 2,500 officers start this year, is flawed due to the dwindling retention rates.
Tess believes the training for new recruits fails to adequately prepare them for the job. "What you learn at college is nothing compared to what you see on the wings," she says.
"The training is rushed: you have two days of control and restraint training. You need a lot more than that. It does kick off when you're on the job. You need to wrestle big guys to the ground.
"A lot of the new people going in are young kids. They don't have enough life experience. They need to look after the people already there doing the job, with the experience."
UK news in pictures

Show all 50
Reflecting on her short time in the prison service, Tess, who has now started her own cleaning business, says: "The whole system is a joke.
"Prisoners have more rights than the staff and the governors don't care about the staff. I was told if you're not happy here, there's the door. You're nothing but a number and they don't care if you're there or not.
"It's a shame. I'd never been so excited about a job, but I came out of it feeling so hateful towards the service."
The Ministry of Justice has been contacted for comment.
Register for free to continue reading
Registration is a free and easy way to support our truly independent journalism
By registering, you will also enjoy limited access to Premium articles, exclusive newsletters, commenting, and virtual events with our leading journalists
Already have an account? sign in
Register for free to continue reading
Registration is a free and easy way to support our truly independent journalism
By registering, you will also enjoy limited access to Premium articles, exclusive newsletters, commenting, and virtual events with our leading journalists
Already have an account? sign in
Join our new commenting forum
Join thought-provoking conversations, follow other Independent readers and see their replies