Exodus of experienced prison staff 'putting public at risk' as 80,000 years of experience lost since 2010
Exclusive: Criminals being released without meaningful rehabilitation as 'toxic cocktail' of overcrowding and soaring staff turnover rates leaves them 'embittered and danger to society', warns former prison governor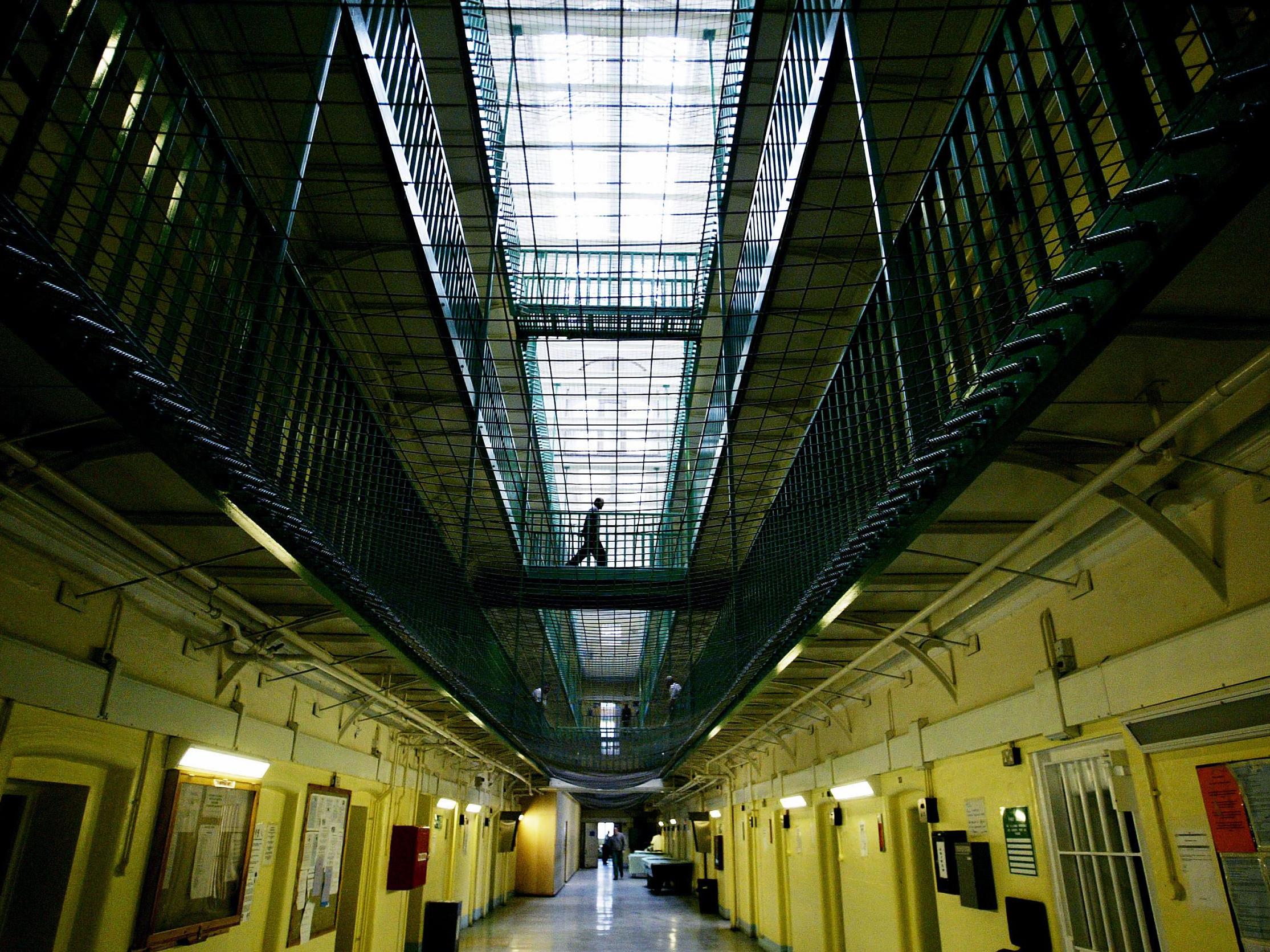 An exodus of experienced staff driven by Britain's prison crisis is putting the public at risk, experts have warned as new figures show 80,000 years of prison officer experience has been lost from the justice system since 2010.
Former senior prison staff told The Independent criminals were being released onto the streets without any meaningful rehabilitation as a "toxic cocktail" of overcrowding and soaring staff turnover rates leaves them "embittered and a danger to society".
It comes as new data shows the total cumulative length of service among prison officers has plummeted by a quarter in the nine years that the Conservatives have been in government, dropping from 329,353 years in 2010 to 248,008 in 2018.
Shadow justice secretary Richard Burgon, who obtained the figures in a parliamentary question, said the loss of experienced officers was leaving prisons less safe and undermining the rehabilitation of prisoners.
"These figures underline the long term damage that Conservative austerity policies have done to our prisons system," he said. "This is vital experience, built up over the decades, that has been lost for good and which our prisons will take years to recover from."
The number of officers leaving the role surged from 596 to 1,244 in the two years to 2018 – an increase of 109 per cent – with one in 16 officers resigning last year, compared with one in 33 officers two years before and just one in 100 in 2009/10.
Former prison governor Phil O'Brien, who worked his way up from officer grade to senior governor during a 40-year career, told The Independent years of cutbacks had pushed experienced staff out of the system, leaving officers on wings too few in number and without sufficient experience or know-how.
In their absence, prisons quickly descend into dangerous and unrewarding places to work, as violence, drug use and the impossibility of rehabilitating inmates mean new recruits quickly become disillusioned and leave, he said.
"There are consequences. People are dying in jail, and if you look at the reasons given at inquests it's the same things that crop up time after time," said Mr O'Brien, who has written a book about his career. "Bullying, violence, shortages of suitable staff, lack of training, poor record-keeping and communication between officers and medical staff, inadequate risk assessments and often poor emergency responses to situations.
Prisons minister Rory Stewart admits government shouldn't have cut officer numbers
"The vast majority of prisoners don't get involved [in violence and disruption]. They want to be protected and they've got as much right to be as anyone. Build relationships with prisoners who want a quiet life and who will tell you what's going on. Once you've got a relationship with them, you will get a stable prison."
Mr O'Brien, who spent time working in HMP Frankland, a dispersal prison which has housed some of the country's most infamous murderers, including Harold Shipman and Ian Huntley, warned that failing to tackle the soaring rates of staff turnover would have knock-on effects when prisoners are released.
"They've got to come out at some point, and they're going to come out embittered, they're going to come out not rehabilitated, and they're going to come out very angry. So in terms of society, you're putting [people] at risk," he said.
"If you don't invest properly and put rehabilitation and control [in place], you're going to have a lot of people coming out – because you will let them out at some point, you have to – embittered and a danger to society – still a threat."
Real-terms spending on prisons is now 16 per cent lower than it was in 2009, according to an analysis by the Institute for Government. Over that time, jails have been plagued by rat infestations, staff being physically overcome by drug fumes and increasing numbers of inmates carrying out murderous attacks.
Rates of self-harm and violence have hit record levels each year since 2012, with prisons in England and Wales now witnessing on average an assault every 20 minutes, and a prisoner taking their own life every four days.
Mark Fairhurst, national chair of the Prison Officers' Association (POA), said intelligence-gathering had suffered from being taken out of the hands of officers during a recent round of reforms, leaving "unskilled civilians" to carry out this work during office hours only and "no extra staff" to act upon intelligence.
On the effect this has on inmates, he said: "Rehabilitation is just a word. If we are serious about rehabilitation we must invest heavily to ensure all prisoners occupy a workspace and are given skills that can gain them employment upon release.
"Until we tackle violence and drugs and make our jails safe we cannot even begin to rehabilitate prisoners."
Andrew Neilson, director of campaigns for the Howard League for Penal Reform, said that while government has made some efforts to recruit new officers, they were often coming in with "very little work experience of any description".
"The well-documented problems in prisons are caused by a toxic cocktail of overcrowding and staff shortages, and that isn't just shortages in terms of numbers of staff, it is also about the shortage of staff experience that is now in place," he said.
"We're well aware of the high levels of violence, that includes assaults on staff, and it's perhaps no surprise that the Ministry of Justice, despite its efforts at recruiting prison officers, is struggling to retain them."
Mr Neilson said this meant prisons continued to be in an "untenable situation", adding: "The loss of staff experience contributes to that chaos and that chaos ultimately will mean that the period in prison if anything is just going to make things worse. It's certainly not going to do anything to cut reoffending."
A prison service spokesperson said: "We've recruited over 4,700 additional prison officers since the end of 2016 and are working hard to retain experienced staff, with the biggest pay increase in a decade awarded last year.
"We've also taken action to improve support for new starters, are providing additional training and tools like Pava pepper spray and body-worn cameras to make their jobs safer, and have invested an extra £70m in making prisons more secure and decent."
Join our commenting forum
Join thought-provoking conversations, follow other Independent readers and see their replies