More than 18,000 prisoners 'cooped up' in overcrowded cells, figures show
Charity warns of 'intolerable situation' as figures show jails with high levels of overcrowding likely to see highest levels of violence
May Bulman
Social Affairs Correspondent
Thursday 01 August 2019 18:45 Comments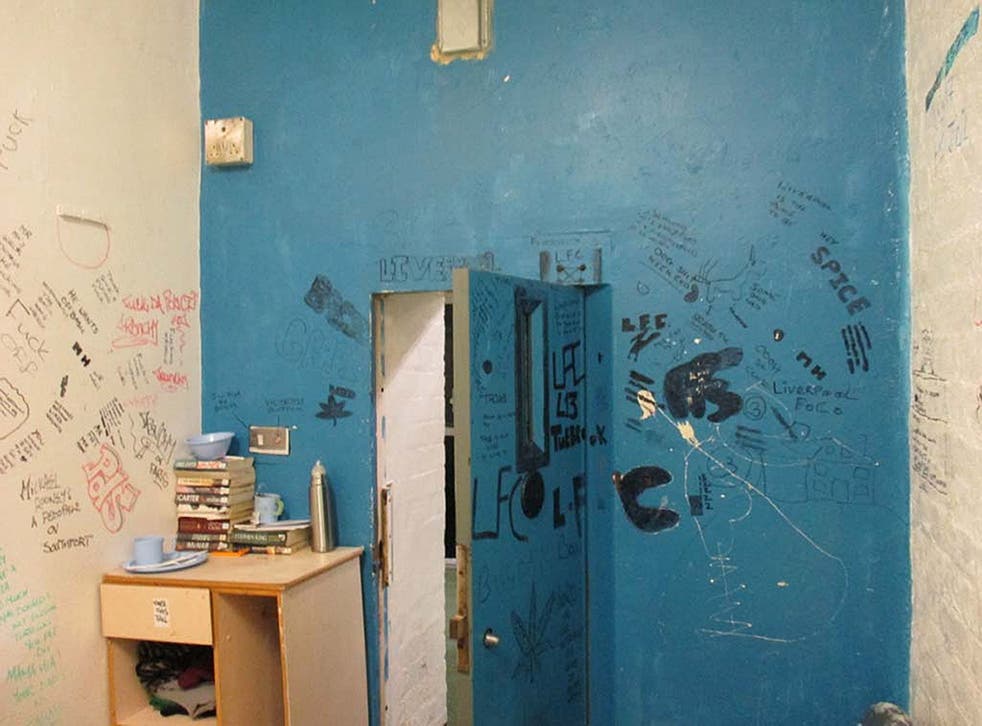 More than 18,000 prisoners are living in cells designed for fewer people as overcrowding fuels violence in jails, a charity has warned.
An analysis of government figures by the Howard League for Penal Reform shows three in five men's prisons are holding more people than they are certified to look after.
The charity said this had led to thousands of inmates being "cooped up like battery hens", hindering rehabilitation and fuelling rising levels of violence.
A breakdown of the data indicates that prisons with high levels of overcrowding are also likely to see high levels of violence, with HMP Wandsworth and HMP Birmingham – two jails renowned for violent assaults – among the most overcrowded.
The five men's prisons that have triggered urgent notification (UN) – a process that forces ministers to act urgently to improve conditions and reduce violence – all appear on the list of overcrowded jails.
Several jails that have been placed in special measures – including Chelmsford, Elmley, Hewell, Liverpool, Winchester and Wormwood Scrubs – also feature.
It comes after official figures showed self-harm and assault in prisons had risen to record levels for the seventh years in a row, with 7,968 incidents of self-injury in the year to March 2019 – at a rate of one every nine minutes.
Frances Crook, chief executive of the Howard League for Penal Reform, said: "Keeping thousands of men cooped up like battery hens in overcrowded cells is never going to help them to lead crime-free lives on release.
"This is an intolerable situation and, while the numbers have come down slightly in recent years, they remain frighteningly high. The figures reveal a clear relationship with overcrowding and violence in prisons."
She said this was a challenge for new justice minister Robert Buckland, adding: "Bold action to reduce the number of people behind bars would not only ease pressure on the prisons; it would save lives, protect staff and prevent crime."
A Ministry of Justice spokesperson said: "All of our prisons are within their operational capacity which means they are safe for offenders.
"We are building new prisons in Wellingborough, Glen Parva and Full Sutton and have recently opened a new houseblock at HMP Stocken to help reduce crowding as part of our modernisation of the prison estate."
Register for free to continue reading
Registration is a free and easy way to support our truly independent journalism
By registering, you will also enjoy limited access to Premium articles, exclusive newsletters, commenting, and virtual events with our leading journalists
Already have an account? sign in
Join our new commenting forum
Join thought-provoking conversations, follow other Independent readers and see their replies