Prisoner suicides surge by 23%, official figures reveal
Watchdog condemns 'significant failings' in emergency response to prisoners in crisis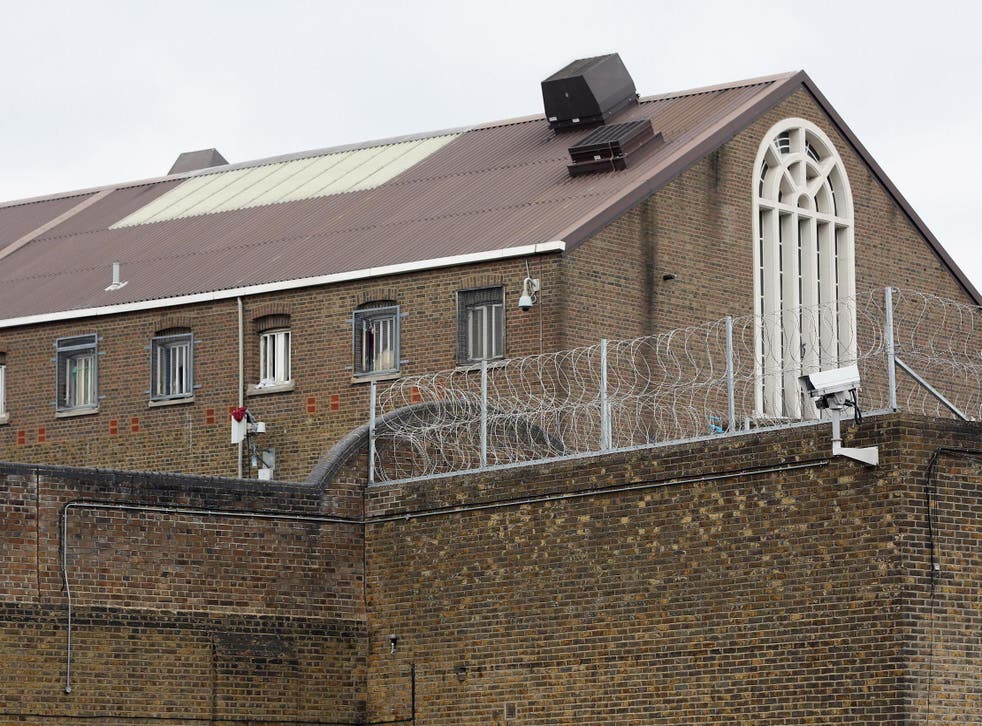 Prisoner suicides have surged by 23 per cent across England and Wales in the past year, official figures reveal.
In a damning annual report, the Prison and Probation Ombudsman said self-inflicted deaths increased from 74 in 2017/18 to 91 last year, marking a stark reversal of a 37 per cent reduction in the 12 months before.
The overall number of prison deaths also increased, by 6 per cent to 334 in the same period, despite an unexplained reduction in the number of those dying from natural causes.
Sue McAllister, the ombudsman, said that in many cases, she had been forced to make the same recommendations as in previous years because promised improvements had not been made.
Chronicling a number of disturbing incidents of inmate deaths across the prison estate, she said there had been "too many cases where there were significant failings in the emergency response" when an inmate was discovered in a state of crisis.
In one case, a 35-year-old man at HMP Coldingley who had previously self-harmed in the jail, and who had been assessed as having an increased risk of suicide and self-harm, was found hanged in his cell.
The ombudsman expressed concern about the length of time the inmate had spent in segregation prior to his death and said important safeguards for segregated prisoners had not been followed. It was also concluded that the healthcare he received for his mental health problems was not equivalent to that which he would have received in the community.
In another alarming case, a 31-year-old male prisoner who had a long history of substance misuse while in prison, died after accidentally set himself on fire while smoking a drug in his cell at Hewell Prison in Worcestershire.
The man had pressed his emergency bell – which are supposed to be responded to by a member of staff within five minutes – but was waiting for 16 minutes before an officer answered it, by which point was said to be conscious, but unable to comply with staff instructions, and had severe burns to most of his body.
Ms McAllister said the delay in responding to the prisoner was "unacceptable", and that it had been wrongly dismissed as "just another drugs related-incident."
The ombudsman also said that, while it was not possible to give a precise figure on the number of drug-related deaths, "one of the most worrying aspects" of its report was "the apparent ease with which prisoners were able to access drugs".
Ms McAllister suggested that the issues were in part due to the rise in inexperienced prison staff. In May, The Independent revealed that 80,000 years of prison officer experience had been lost from the justice system since 2010.
The ombudsman said: "We know that the numbers of staff with less than two years of experience is higher than we've ever seen before because there is a huge recruitment drive in the prison service and the number of people leaving is higher than it has been historically.
"We see anecdotally evidence of staff who are not sure what they should be doing, for example, when they come across somebody in a cell who is in crisis or appears to have died. They are unsure of what they should do in terms of raising the alarm or whether they can or cannot go into the cell."
In response to the findings, Deborah Coles, director of INQUEST said there was an "urgent need" for a national oversight mechanism to monitor and audit action taken following deaths to ensure changes were enacted.
"The recommendations made are ultimately only as good as their implementation. Yet there exists a shocking accountability gap that allows lifesaving recommendations to disappear into the ether," she added.
Prisons and Probation Minister, Lucy Frazer QC MP, said: "Any self-inflicted death is a tragedy, which is why we have trained more than 25,000 staff in suicide and self-harm prevention and assigned each inmate a dedicated keyworker for support.
"We are also spending £100m on improved security measures to stop drugs which fuel violence and self-harm, improving support during the often difficult first few days in custody, investing £2.5bn in modern prison places which support effective rehabilitation and have recruited almost 4,400 more staff in the last three years."
Join our new commenting forum
Join thought-provoking conversations, follow other Independent readers and see their replies