Prisons using 'cruel' punishment that restricts inmates from seeing children
Hundreds of children have contact with fathers reduced to just two hours a month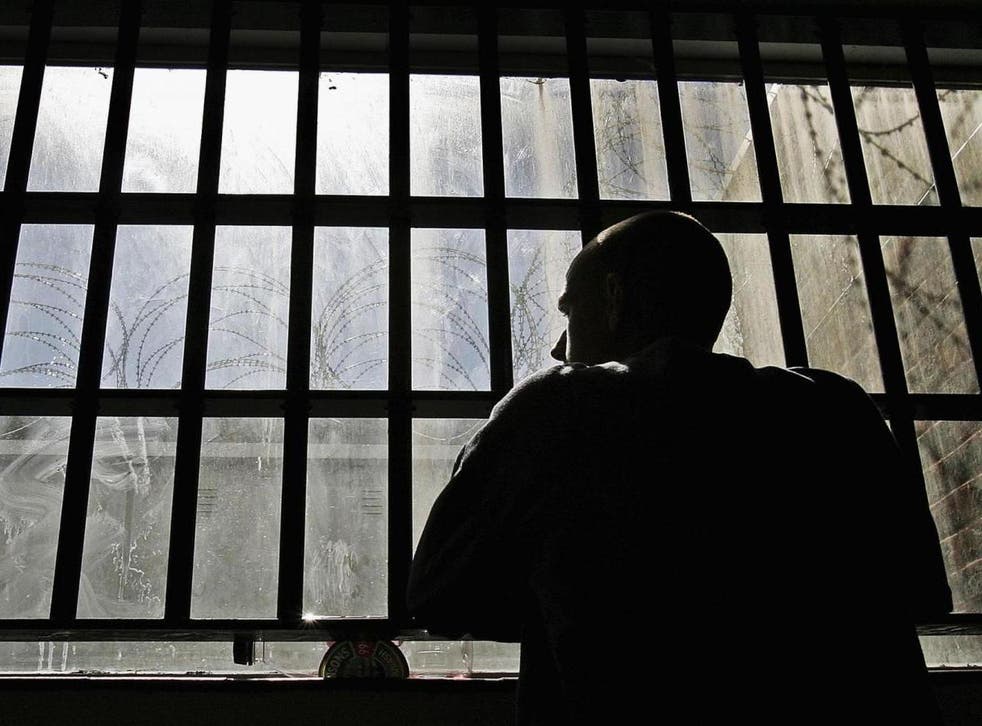 Prisoners are being banned from seeing their children as a punishment, leaving thousands of youngsters "traumatised" and inmates more likely to reoffend, campaigners have warned.
Hundreds of children are having contact time with their fathers cut to just two hours a month, as a privileges scheme in prisons reduces visiting hours if inmates fail to show "positive and motivated" behaviour.
Campaigners say the system, known as the Incentives and Earned Privileges (IEP) Scheme, is "cruel and damaging" to the children of prisoners and counterproductive in efforts to rehabilitate inmates.
Changes to the scheme in 2013 saw male prisoners entitled to "basic" visiting rights, which give them just two hours a month to see their children. They can earn "enhanced" status, which raises the hours to four, by demonstrating motivation, seeking qualifications and helping other prisoners or staff.
But the new system has seen a growing number of inmates seeing their visits reduced, with the percentage of prisoners on basic status having increased by 52 per cent between 2012 and 2014 – amounting to 900 more prisoners – while those on enhanced status decreased by 16 per cent, 5,900 fewer.
Visiting rights are different in women's prisons, where guidelines state that children "should not be penalised from visiting or contacting their mother because of the mother's behaviour" and that the number of visits by children "should not be restricted in order to serve the needs of an incentive scheme".
Barnardo's, which runs services to help maintain contact and support family relationships, has written to the prisons minister calling for the regulations governing the scheme to be changed in line with those currently governing women's prisons. The charity was told a year ago that this scheme was under review.
Vice president of the charity, Baroness Benjamin, who recently raised the issue in the House of Lords, said: "It should be a child's right to visit their dad in prison, not for a dad to earn the right to see their child. Children massively struggle with the distress and confusion of having their father taken away.
"To then stop them spending a few precious hours with their dad simply traumatises them even further."
The charity's chief executive, Javed Khan, added: "Stopping fathers' family visiting rights hurts the most vulnerable and innocent ones – their children. Restricting a child's right to a family life by further limiting their relationship with their parent is cruel.
"We urged the Government to scrap this scheme a year ago and were told it was under review. We're still waiting and children are still suffering. The Government must address this now as maintaining family ties is essential for children's emotional development and life chances."
Research shows that good family relationships are "indispensable" to a prisoner achieving rehabilitation, with Ministry of Justice figures showing that the odds of a prisoner who receives visits from a partner or family member reoffending are 39 per cent lower than for those who do not receive such visits.
Kate Bulman, a nurse who runs a fatherhood programme in a secure training centre, said the system was "unfair and damaging" and has the counterproductive effect of making prisoners' behaviour worse.
"Linking quality of visits to privilege is unfair and damaging. Family visits improve prisoner behaviour, I've seen it myself. It's completely unhelpful to use it as a punishment for bad behaviour because it will make their behaviour worse," she said.
"It also has the effect of creating uncertainty and unpredictability. These children already have a parent in prison, which is bad enough, so to have unpredictability around the visits is extremely unsettling.
"If for one month they can visit their dad and for another they can't, what does that do to a child?"
Prison campaign groups echoed the concerns, saying that strong family relationships are a fundamental part of helping people move away from crime.
Andrew Neilson, director of campaigns at the Howard League for Penal Reform, said: "Through our legal work, we frequently hear of the difficulties that families face when they attempt to visit loved ones in prison.
"We receive a large number of calls about prisons imposing 'closed visits', which prevent children from having any physical contact with the parent they have come to see. Closed visits should not be used as a punishment.
"Strong family relationships are one of the key building blocks in moving away from crime. Prisons should do everything they can to nurture them."
Peter Dawson, director of the Prison Reform Trust, said: "Family contact is not a privilege to be earned but a fundamental part of effective rehabilitation. It is crucial to keeping people safe in prison and to dealing with the devastating impact a prison sentence has on the innocent families prisoners leave behind.
"The Government recently welcomed the findings of a major review it commissioned from Lord Farmer on exactly this subject, it is time to turn words into action."
A Ministry of Justice spokesperson said: "We are committed to transforming prisons into places of safety and reform and we recognise the need to provide those in our custody with stable environments, as well as opportunities to change their behaviour and turn away from a life of crime. Relationships with families can play a key role in this.
"We have a dedicated strategy to help strengthen family ties, including giving governors flexibility over their budgets to support schemes that help offenders maintain these relationships."
Children are being used as a behaviour chart
One family member affected by the IEP scheme was Sarah*, whose partner was sentenced to three and a half years in March 2014 and served 21 months in five different prisons across the country.
With her partner's IEP status constantly fluctuating, the amount of time she and her children got to visit varied each month. When they did get see him, Sarah said the chaotic and restrictive nature of the visits meant they didn't allow her children to spend quality time with their father.
"I fought for my children to get to see him. Because I'd had a baby during that time I said actually, this isn't fair. Barnardo's supported me in going to the prison and saying this isn't acceptable, and from that we got to have two 'family visits', which actually allowed the children to spend quality time with their dads," she said.
"But normal visits are in a huge hall, 30 odd prisoners having visits, each with up to four people. It's an awful lot of people in hall. It lasts for strictly only two hours.
UK news in pictures

Show all 50
"It's not a very pleasant environment. It's not family friendly. It's loud, it's not very long, and there's always a lot to say and serious things to discuss. The children often get forgotten. There often isn't a kid's area, and even if there is, the dad isn't allowed to get up, so they can't play together.
"Visits are done on a first come first serve basis. You book it, but then you have to queue from around 11:30 for hours because it's done in groups of 10. We normally spent about two and a half hours queuing up outside, whatever the weather.
"The children are almost used as a behaviour chart. I accept that prisoners need to be punished, but the children can't choose who their parents are, so it's not fair for them to be punished because of that."
*Her name has been changed to protect her identity
Register for free to continue reading
Registration is a free and easy way to support our truly independent journalism
By registering, you will also enjoy limited access to Premium articles, exclusive newsletters, commenting, and virtual events with our leading journalists
Already have an account? sign in
Register for free to continue reading
Registration is a free and easy way to support our truly independent journalism
By registering, you will also enjoy limited access to Premium articles, exclusive newsletters, commenting, and virtual events with our leading journalists
Already have an account? sign in
Join our new commenting forum
Join thought-provoking conversations, follow other Independent readers and see their replies