Prisoners disposing of human waste via cell windows due to 'degrading' sanitation system, finds report
Inmates at Surrey jail forced to use in-cell buckets as toilet during the night, say inspectors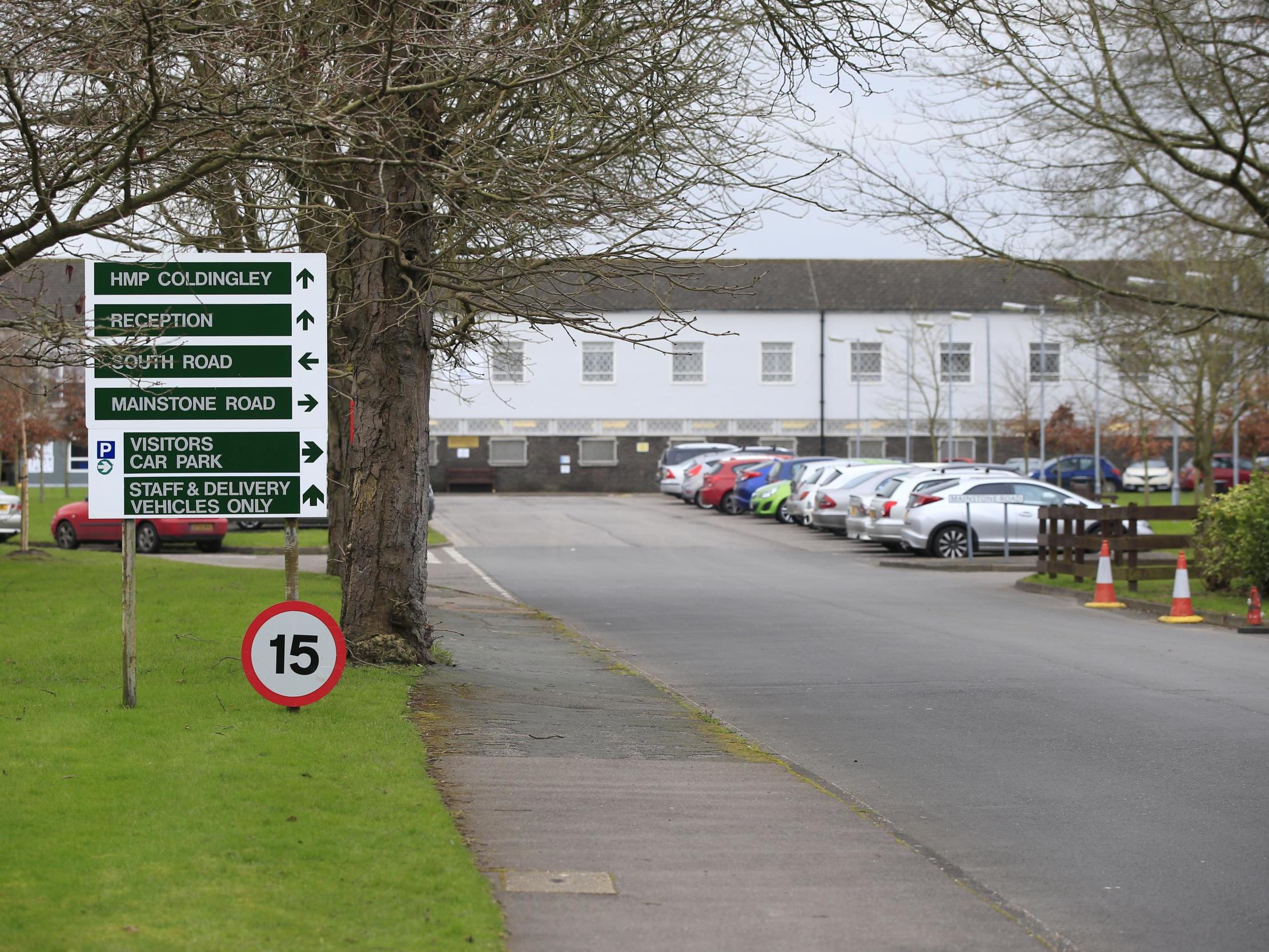 Prisoners are disposing of human waste via cell windows due to "degrading and totally unsatisfactory" sanitary arrangements at a Surrey jail, inspectors have warned.
Inmates were forced to press a bell and wait in a queue to use a toilet during the night, according to a report by the Independent Monitoring Board (IMB) about HMP Coldingley.
It said many prisoners instead use a pot and then wait to empty it in the morning – a process branded "slopping out" – while some "inevitably" dispose of human waste via cell windows.
Inspectors also found that four of the five major residential blocks in the Bisley prison did not contain in-cell sanitation or washbasins.
While noting that efforts had been made in the jail to ensure prisoners were treated fairly and to address violence, the report said "the lavatories and sluices fell a long way short of acceptable standards".
It said: "The night sanitation arrangements whereby prisoners operate an in-cell button to indicate they require to use the lavatory are degrading and totally unsatisfactory."
Heather Cook, IMB Coldingley chair, said the older wings of the prison were in a "poor state".
She added: "They are almost impossible to keep clean and any refurbishment has been cosmetic. In particular, the lavatories and sluices fall a long way short of acceptable standards, with frequent blockages and broken doors. The fact that prisoners have to queue to use the facilities at night inevitably means that 'slopping out' is still a feature of prison life."
Responding to the report, Mark Day, head of policy and communications at the Prison Reform Trust, said it was "high time" the "degrading practice" of slopping out was consigned to the history books.
"Twenty-three years after the official end of slopping out, it is shocking that a small number of prisons continue to operate night-time sanitation systems which mean that some prisoners have no other option than to use a bucket in their cell," he added.
Frances Crook, chief executive of the Howard League for Penal Reform, said: "If the men in Coldingley were out of their cells and up and about throughout the working day, as most people are, they would be less likely to be up at night, needing the toilet.
"The problem is that too many men in prison are sleeping through their sentences when they could be working, because they are locked in their cells during the day."
But she pointed out that there were also issues with having in-cell toilets: "That means that people are eating and sleeping next to smelly toilets, which should not be happening either."
Support free-thinking journalism and attend Independent events
It comes after the chief inspector of prisons warned in July that the only way to improve the spiralling crisis in jails was to subject the prison service to "significant independent scrutiny".
Peter Clarke described living conditions as "appalling", with reports of rubbish being left lying around and frequent sightings of ​rats, pigeons and cockroaches on the wings.
A Prison Service spokesman said: "All prisoners have access to proper sanitation facilities and nearly 99 per cent of them have access to in-cell toilets. HMP Coldingley, which was built in the 1960s, is one of the few prisons with shared toilets and installing in-cell facilities would cut its capacity in half. We have just announced plans to invest £2.5 billion in 10,000 new places which will ensure we have a prison estate that is fit for the future."
Join our commenting forum
Join thought-provoking conversations, follow other Independent readers and see their replies