Government's 'crisis management' approach to prisons has been 'failing' for half a decade, says Justice Committee
MPs call for end to sentences of under a year to ease 'enduring' crisis in prison safety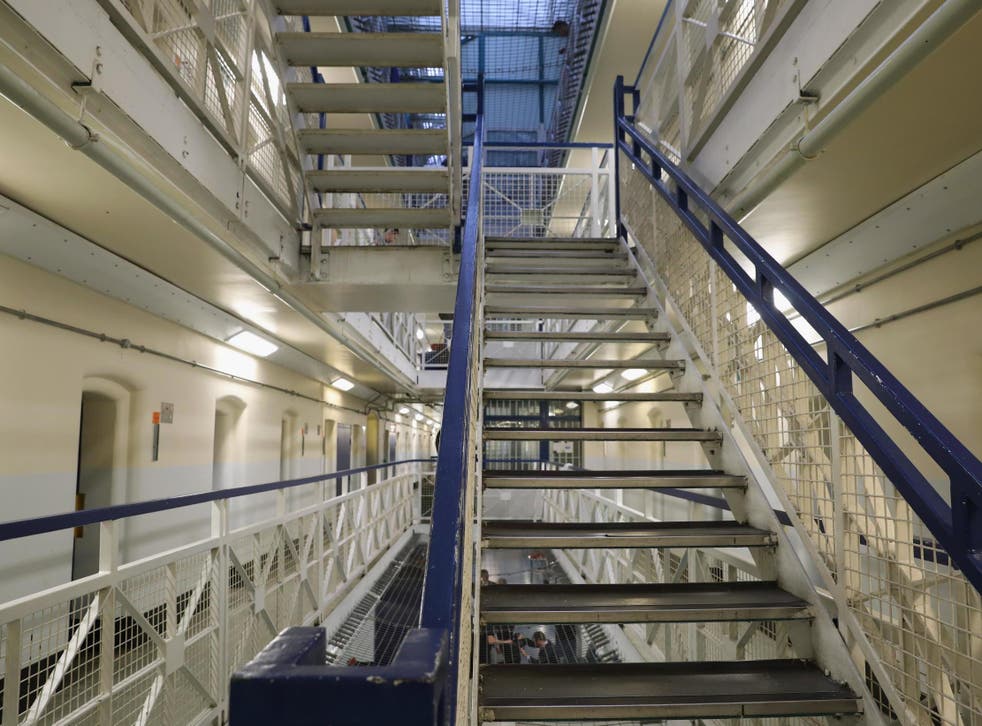 The government's "crisis management" approach to prison funding has been failing for half a decade, according to a parliamentary report which makes renewed calls for an end to short-term jail sentences.
Following a wide-ranging 18-month inquiry, the Justice Committee said the current approach to prison funding to accommodate growing population forecasts was "inefficient, ineffective, and unsustainable" in the medium or long-term.
The MPs recommended that there must be a focus on investing in services to reduce re-offending costs – currently an estimated £15bn a year – and that the Ministry of Justice must refocus its efforts to enable a "duel approach" to both maintain safety and improve rehabilitation.
Agreeing with Justice Secretary David Gauke, they said there was also a "very strong case" for abolishing jail sentences of six months or less altogether, adding that ministers could go further by modelling the effects of abolishing sentences of under 12 months.
Their report comes just two days after HMP Birmingham, a privatised prison marred by "appalling" conditions, was taken back under permanent government control.
UK news in pictures

Show all 50
This followed an "urgent notification" issued in August by HM chief inspector of prisons, Peter Clarke, who hit out at an "abject failure of contract management and delivery" after finding some inmates too frightened to leave their cells, while others openly smoked drugs.
Self-harm and violence in prisons have meanwhile hit a record high, with suicides up by nearly a third compared with 2017, self-harm incidents up nearly a quarter (23 per cent) and assaults up by 20 per cent.
Concluding the report's findings, Chair of the Justice Committee Bob Neill said: "The Ministry of Justice and Treasury are guilty of a crisis management approach to prisons that has been failing for the past five years. Throwing money at the prison system to tackle multiple issues takes funding away from external rehabilitative programmes that could stem or reverse many of the problems."
Mr Neill called for a "serious open public debate" about the criminal justice system, the role of prison and its affordability.
"We are pleased that the Justice Secretary and Prisons Minister have acknowledged this but regardless of the political climate it cannot just be a long-term aspiration," he said
Responding to the report, Peter Dawson, director of the Prison Reform Trust, said it should "lay to rest once and for all the idea that governments can build their way out of the prisons crisis".
He added: "And it rightly focuses on the need to implement ambitious policies rather than just announce more of them.
"There could not be a more comprehensive demolition of our national obsession with imprisonment, fed by governments of all colours for more than two decades. The current government's response must now recognise the need for fundamental change."
Liberal Democrat Justice spokesperson Wera Hobhouse said: "Our prisons are in crisis. They are so overcrowded that they are failing at their central purpose: to prevent crime and keep communities safe by rehabilitating offenders. Even Tory Ministers now accept what the Liberal Democrats and the evidence have been saying for years: short prison sentences actually make people more likely to reoffend. Yet they are still locking up thousands of people for just a few weeks."
Support free-thinking journalism and attend Independent events
Prisons Minister Rory Stewart said: "I am grateful to the committee for this report, which sets out the scale and complexity of the challenges facing the prisons system. Our clear focus is on rehabilitating prisoners to reduce crime and keep the public safe, but this can only happen if prisons are safe and decent. That is why we are investing significantly in improving conditions and security, and developing a long-term strategy to deliver prison places and reduce violence.
"I also welcome the committee's support for our ongoing work considering options for sentencing reform. While prison will always be the only place for serious and violent offenders, there is persuasive evidence showing community sentences are often more effective in reducing reoffending than short spells behind bars."
Join our new commenting forum
Join thought-provoking conversations, follow other Independent readers and see their replies