Home Office criticised prosecutors for 'applying the law' in immigration cases, CPS chief says
Exclusive: Prosecutors 'must be free to make independent decisions', Max Hill QC says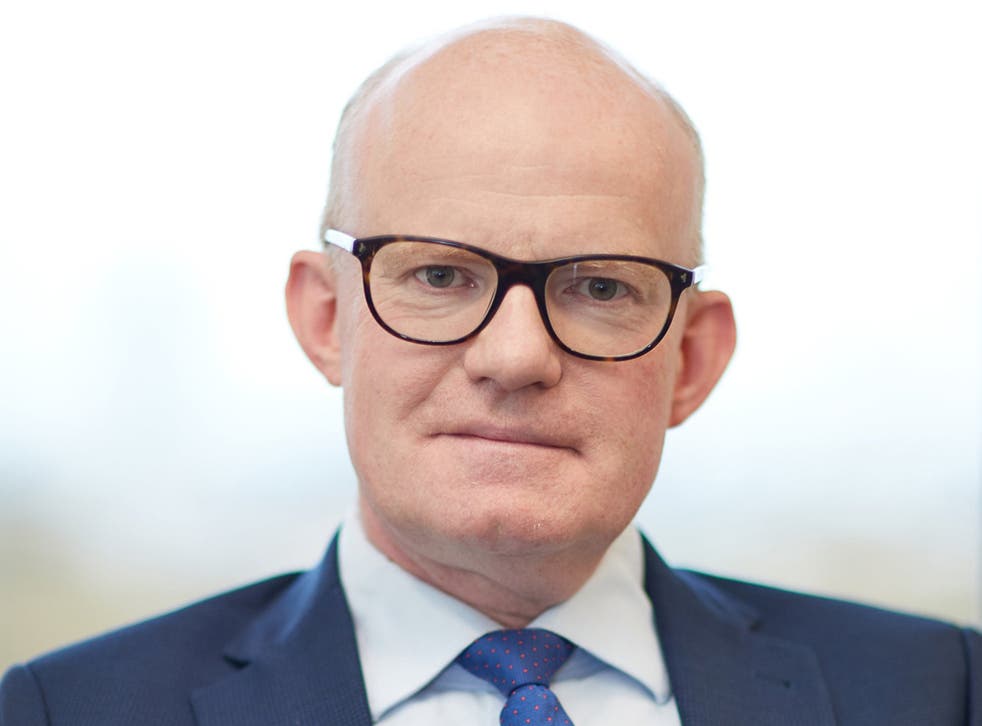 The government has repeatedly criticised prosecutors for doing "no more than applying the law", the head of the Crown Prosecution Service (CPS) has said.
Max Hill QC, the director of public prosecutions, defended decisions in two recent immigration cases that drew the ire of the Home Office as Priti Patel attempts to crack down on irregular journeys to Britain.
In the first, the CPS dismissed charges against 69 Albanians who had been charged by the Border Force with entering the UK illegally, but had not reached the country.
Then earlier this month, the Home Office said "the British people will struggle to understand" why the CPS dropped charges against seven Nigerian stowaways who had been wrongly accused of trying to hijack an oil tanker.
"In both cases, we have done no more than apply the law, which is for parliament and not us to decide," Mr Hill told The Independent.
"We're absolutely clear that any prosecuting authority must be free, and is free, to make independent decisions following the law … that independence does lead to [opposing] positions taken by the general public or even by the Home Office. We have no difficulty in scrutiny of our decisions."
In December, it emerged that Home Office officials had wrongly charged 69 people with entering the UK illegally, resulting in several men being unlawfully jailed for crimes they did not commit.
The CPS overturned prosecutions of the passengers, but maintained charges of facilitating illegal immigration against three alleged crew members.
After the decision was announced, a Home Office spokesperson said it was "disappointed" that the proceedings were discontinued and that it was "working with the CPS urgently to resolve the issues raised by this case".
"Knowingly entering the UK without leave is a criminal offence and anyone who has committed such an offence should be prepared to face prosecution," a statement sent to the media added.
But Mr Hill said the passengers of migrant boats who have no role in organising or controlling crossings should not be charged, and "can be dealt with perfectly appropriately by immigration scrutiny and removal rather than prosecution".
A month later, the CPS dropped charges against seven Nigerian stowaways who had been accused of trying to hijack an oil tanker off the coast of the Isle of Wight.
Police dealing with incident aboard ship in English Channel
Prosecutors said mobile phone footage showed the ship and crew were not put in danger and there was no attempt to take control of the vessel.
Ms Patel, the home secretary, had authorised a raid by the elite Special Boat Service (SBS) unit after the crew sounded the alarm on 26 October.
A Home Office spokesperson said it was "disappointed" by the CPS decision, adding: "It is frustrating that there will be no prosecution in relation to this very serious incident and the British people will struggle to understand how this can be the case."
Abusive posts were directed at the CPS Twitter account following the comment, with prosecutors called "f***ing clowns" and "pathetic".
Mr Hill said all cases were considered on their merits and the same legal tests, and that it would have been "quite wrong" to maintain charges which would not have survived scrutiny in court.
"Initial reports that led to the military intervention suggested a hijack or possible hijack but on cold, calm review it transpired that the stowaways had not committed the criminal offence of endangering a vessel," he added.
"We do perform a valuable function, which is to ensure that cases that should not proceed, don't proceed. That's where our independence is absolutely critical and these recent two cases prove an absence of political interference. Rather, they prove our independence."
Mr Hill became head of the CPS in November 2018 and was previously the Independent Reviewer of Terrorism Legislation, following a lengthy career as a criminal barrister.
His comments come amid allegations of unprecedented political interference in the criminal justice system.
Senior judges and lawyers have criticised attacks by the prime minister and home secretary on immigration lawyers after cases that went against the government.
Last month, the Lord Chief Justice said a "number of recent instances might be thought to be interference", adding: "There has been nothing quite like it in my experience."
Lord Burnett of Maldon also spoke out, after a backlash against Home Office material on "activist" solicitors representing asylum seekers.
He said general attacks on lawyers "undermined the rule of law" and also suggested that MPs should be educated on where constitutional "boundaries lie".
The attorney general, Suella Braverman, recently took the rare step of personally calling for judges to increase prison sentences for teenagers who killed a police officer.
Her arguments were dismissed by the Court of Appeal in a scathing judgment.
Legal professionals previously criticised the government's response to Supreme Court rulings on Boris Johnson's prorogation of parliament, which was judged to be unlawful, and forcing a parliamentary vote on the triggering of Article 50.
Register for free to continue reading
Registration is a free and easy way to support our truly independent journalism
By registering, you will also enjoy limited access to Premium articles, exclusive newsletters, commenting, and virtual events with our leading journalists
Already have an account? sign in
Register for free to continue reading
Registration is a free and easy way to support our truly independent journalism
By registering, you will also enjoy limited access to Premium articles, exclusive newsletters, commenting, and virtual events with our leading journalists
Already have an account? sign in
Join our new commenting forum
Join thought-provoking conversations, follow other Independent readers and see their replies