Pro-independence group paid academic to write opinion article for newspaper
Yes Scotland has admitted it paid constitutional academic Elliot Bulmer for a piece published in The Herald
Nick Renaud-Komiya
Friday 23 August 2013 12:44 Comments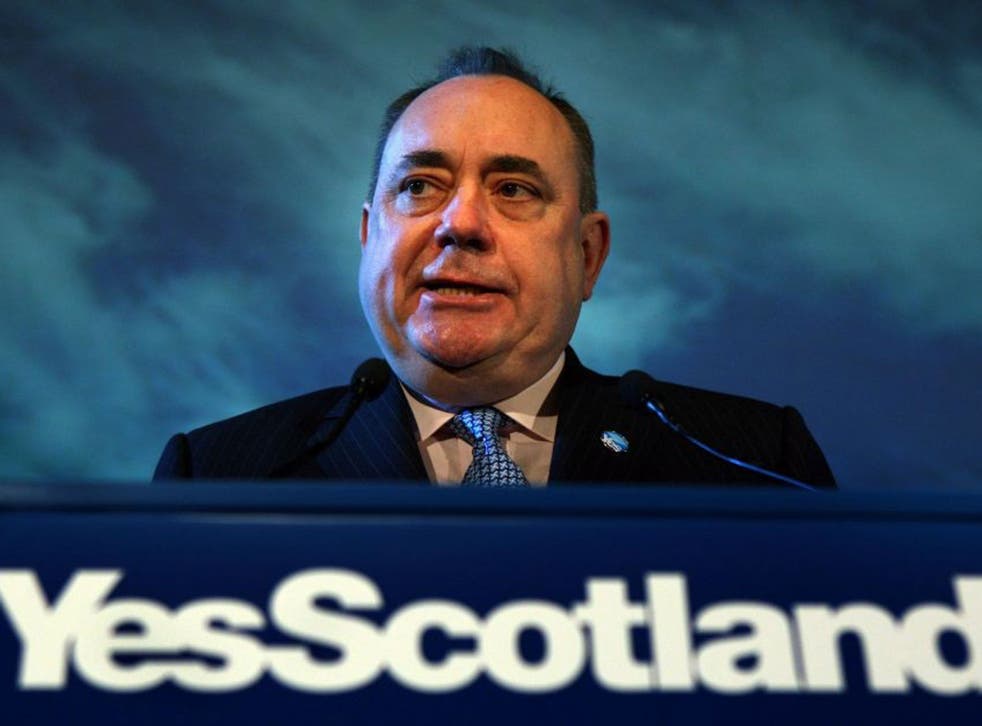 The Better Together group, which campaigns for Scotland to stay part of the UK, is to launch an official complaint to charities regulators after the Scottish independence group Yes Scotland admitted it paid an academic to write a pro-independence opinion article for a Scottish newspaper.
Dr Elliot Bulmer, research academic for the politically neutral Scottish Constitutional Commission, was paid £100 for an opinion piece published in The Herald newspaper, after he was approached by Yes Scotland to write the article, according to the BBC.
The Better Together campaign has announced that it is preparing a formal complaint to the Scottish charities regulator.
Yes Scotland have claimed that this information was obtained after an email account belonging to a Yes Scotland employee was allegedly hacked. The group has made a complaint to Police Scotland.
Sources from the campaign group have said that police and security experts from BT are convinced that the personal email account was illegally accessed.
The Daily Record reports that the police traced the alleged hacking to an overseas IP address, which identifies individual computers' locations.
Alex Salmond, Scotland's first minister, earlier this week compared the email breach to revelations about phone-hacking by elements of the press.
"If it turns out, and of course it's still to be determined, that a newspaper has been involved in some way, given everything that's happened over the last few years with illegal hacking and the whole scandal that erupted from that; if that turns out to be the case then it would be a very, very serious matter indeed," he said.
Dr Bulmer, a PhD student at Glasgow University, told the BBC that the fee he was paid was not a "bung" from Yes Scotland. He added, "I did suggest that a small payment be made, not to buy my services of writing it, but simply as compensation for my time."
"It was a small fee for compensation for my time and certainly not the bung that it has been described by some," he said.
Yes Scotland have tried to downplay the controversy around Bulmer's payment by insisting it was a "small fee" which it had been happy to disclose. The group accused its critics of interfering with the police investigation through "unhelpful speculation, accusation and misinformation".
A number of journalists involved have contradicted this statement, insisting they were told by Yes Scotland that they were not permitted to report the payment, due to the alleged hacking.
Blair McDougall, director of Better Together, has criticised Yes Scotland's actions saying, "What other supposedly independent voices are being paid bungs to say what the nationalists want? What else are they willing to do to deceive the people of Scotland?"
A statement from Yes Scotland to reporters said, "We were perfectly relaxed and transparent about this."
"Given that the illegal breach of Yes Scotland email has become the subject of an extensive and on-going police inquiry involving detectives from Police Scotland's digital forensics unit, we have – under legal advice and at the request of the investigating officers – been unable to discuss the content of the email relating to Dr Bulmer."
The article, which compared the UK's constitutional arrangements to "a game of football… if the team in possession could appoint the referee and make up the rules as they go along," made reference to Dr Bulmer's role within the Constitutional Commission, but made no mention of Yes Scotland in commissioning the piece.
The Herald confirmed it was offered an article for its opinion pages by a constitutional expert, which it said was accepted "in good faith".
A spokesman for the newspaper added, "We declined a request for payment and the author's background [as a constitutional expert] was made clear to our readers.
"The Herald and Times Group was not aware of any payment by Yes Scotland."
Register for free to continue reading
Registration is a free and easy way to support our truly independent journalism
By registering, you will also enjoy limited access to Premium articles, exclusive newsletters, commenting, and virtual events with our leading journalists
Already have an account? sign in
Join our new commenting forum
Join thought-provoking conversations, follow other Independent readers and see their replies