Landmark court ruling could decriminalise street prostitution in UK
Women exploited and trafficked as teenagers are fighting laws that force them to declare their criminal record in prostitution, sometimes decades later, saying they are victims of modern slavery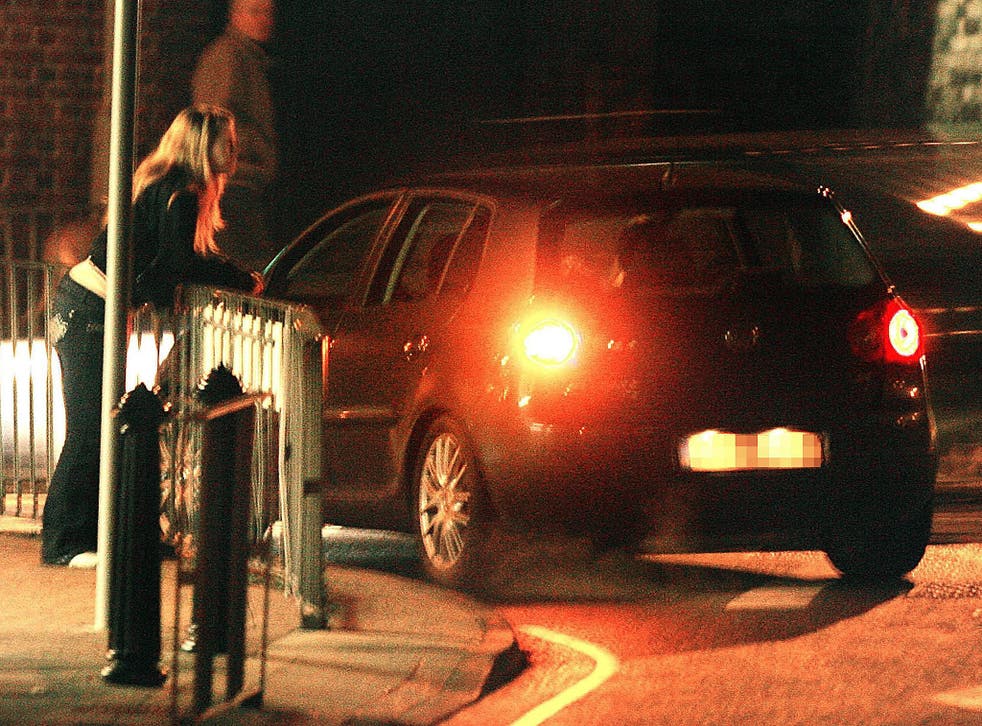 Former prostitutes should not be made to reveal their convictions and instead be treated as victims of modern slavery, the High Court is to hear in a landmark case that could effectively lead to the decriminalisation of street prostitution.
A group of women who were previously prostitutes will argue for the first time that the law discriminates against women and is contrary to the UK's legal obligations in respect of the Modern Slavery Act, as well as breaching their right to a private life.
The claimants in the case were exploited and trafficked as teenagers and forced to survive through prostitution for a number of years. As a result, most of them have multiple convictions under the Street Offences Act 1959, which means their histories are made known when they apply for a range of jobs or volunteering activities.
The solicitor representing the women in the divisional court, Harriet Wistrich, said laws that treat them as perpetrators rather than victims were out of touch with modern society. She said what they experienced was a form of trafficking, subjecting them to "control, coercion, exploitation and sometimes physical movement around the country".
Ahead of court proceedings, she told The Independent: "Some of the women's experiences absolutely fall squarely into the definition of modern slavery.
"It is grossly out of touch with modern thinking in terms of understanding that these women are victims of abuse and not perpetrators. It prevents them from re-entering the world, and it deprives vulnerable people from the benefit of working with people who have been through the experience themselves and who could offer to support them and give them guidance – because they're often the best people to help.
"It is utterly outrageous that those who suffered that form of abuse and exploitation are being penalised many years later when they're trying to get their lives back together again."
The women describe their criminal records as a "catalogue of their abuse", but, as victims of rape and sexual abuse, they appear to have no entitlement to anonymity in the disclosure process.
One claimant, Fiona Broadfoot, told how she met a pimp at the age of 15 and was "thrown into the violent and abusive world of prostitution".
She said: "Rape became an occupational hazard but I was arrested, charged and criminalised for loitering for the purposes of being a common prostitute. After more than 20 years out of prostitution, I am still having to explain my criminal record to any prospective employer. It feels like explaining my history of abuse."
Another prostitution survivor said: "It doesn't matter what it is – trying to help out at my kids' school or the local Brownies' coffee morning, trying to be a governor or a councillor, applying to education or training or employment – all need a DBS and then you get treated like some sort of pariah or sex offender.
"But it's not fair – I never chose that life and I fought hard to get out of it but I'm always being pulled back to it as though that's who I am but it's not who I am."
Ms Wistrich said a victory in the case could lead to the decriminalisation of prostitution for women on the street selling sex, and that the focus of police and prosecutors should be on those in "control" of the trade – the pimps and those buying sex.
UK news in pictures

Show all 50
"If we win, it will be a real spur to abolish that particular offence altogether, meaning prostitution would be decriminalised in the sense of those on the street selling sex," she said.
"But we're not advocating for the full decriminalisation of prostitution because we think that actually the whole focus has been wrong. It's the pimps, the people who control, and the buyers are the ones who should be the focus of the law, because they're the ones that cause the harm."
The hearing at the High Court begins on Wednesday and could last two days.
Join our new commenting forum
Join thought-provoking conversations, follow other Independent readers and see their replies