Protections against terror attacks to be legally required for public places and venues
Consultation on 'Protect Duty' launched after years of campaigning by Manchester Arena bombing victim's mother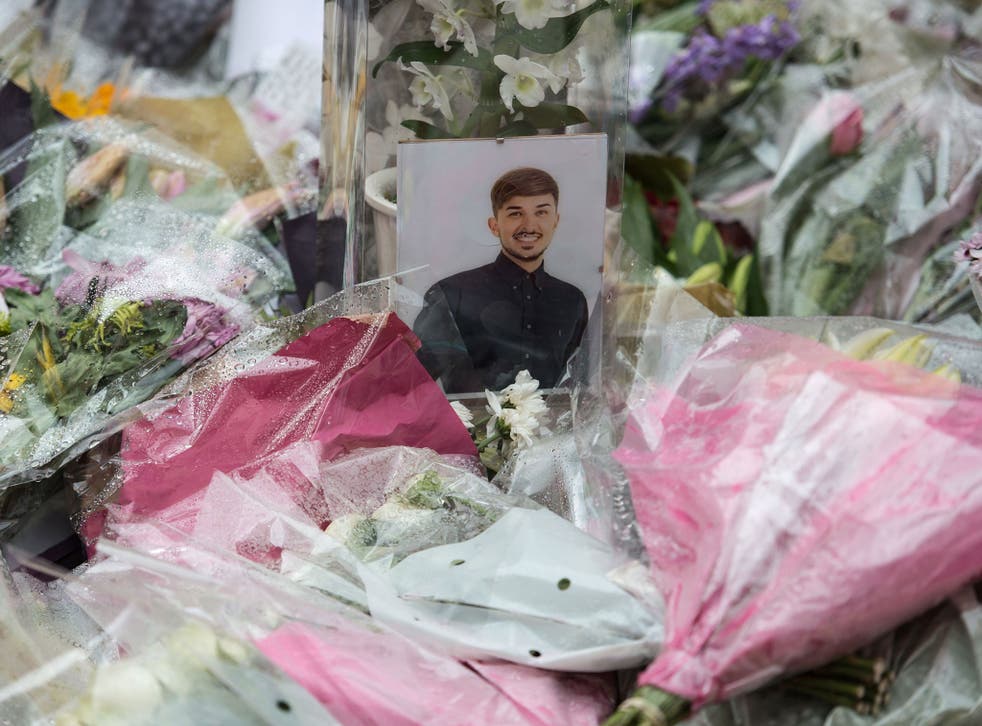 Public spaces and large hospitality venues will be legally required to protect themselves against terrorists under new government proposals.
But a former senior police officer who was in charge of protecting Britain from terror attacks told The Independent current plans were too limited, and would not capture all potential targets.
A consultation is being launched on the scope of the "Protect Duty", which the Home Office intends to apply to owners and operators of public venues, large organisations and those responsible for public spaces.
It would require them to consider terrorist threats, implement proportionate protective security and preparations.
The change is the result of campaigning by the mother of Martyn Hett, one of the 22 victims of the Manchester Arena bombings, for a law in her son's name.
An ongoing public inquiry into the 2017 attack heard how there were no bag searches at the Ariana Grande concert, and the bomber was able to wait in the venue's foyer for an hour before blowing himself up.
Figen Murray, Mr Hett's mother, said the proposals were "a major stride towards making our country safer from terror attacks".
"It's crucial this law is brought in and applies to all public venues because protecting the public from terror attacks is a priority and there cannot be exceptions," she added.
"My focus will always be to stop such violent acts from happening again, because Martyn and the other 21 victims cannot have lost their lives for nothing."
But the government's consultation document proposes that the Protect Duty should only apply to venues with a capacity of 100 people or over, or to organisations that employ over 250 staff and operate at publicly-accessible locations.
Nick Aldworth, who led the "protect and prepare" strand of national counterterrorism policing until his retirement in May 2019, said the proposed thresholds were "too high".
Public inquiry into Manchester Arena bombing opens
"I believe that there shouldn't be a limit in terms of capacity, as we are simply asking smaller venues to undertake some awareness training and to have a plan," he told The Independent. "If it is reasonably practicable to mitigate any vulnerabilities they have then that's a bonus.
"We also believe that 'publicly-accessible locations' should include places such as schools, further education, hospitals and places of worship. These are all places that we know terrorists have attacked in the past and need protection."
In the 2017 London Bridge and Borough Market attack, three knifemen attacked victims at several small restaurants and pubs, and the Finsbury Park attack later that month struck worshippers leaving nearby mosques.
The Home Office said views on the scope of the Protect Duty would be taken into account during the consultation.
Running for 18 weeks, it will seek contributions on who the duty should apply to, what they will be required to do and how compliance will be monitored and enforced.
In a foreword to the consultation, the security minister said the government recognised that many organisations had done protective work but that there was "no certainty" without a legislative requirement.
James Brokenshire said the government was seeking "reasonable and not overly burdensome security measures" and was conscious of financial pressures caused by the coronavirus pandemic.
"The thresholds for venues and organisations potentially in scope have been carefully chosen at this time to recognise this," he added.
"It is envisaged that for many organisations and venues, the requirements of a Protect Duty would entail minimal new costs."
Priti Patel, the home secretary, paid tribute to the "tireless work" by campaigners who had lost loved ones in terror attacks.
"This government has already taken significant steps to amend our powers and strengthen the tools for dealing with the developing terrorist threats we face, and we will always take the strongest possible action to protect our national security," she added.
"That is why we want all organisations responsible for public venues and spaces to put public safety and security first."
The duty has been supported by numerous people who have lost loved ones in terror attacks, including Brendan Cox, the husband of murdered MP Jo Cox.
Mr Cox, who is also the co-founder of the Survivors Against Terror group, said: "Figen's mission to stop others having to go through the grief and trauma she has endured has already moved mountains. The government is right to support this law - a law most of us would think is common sense. Martyn's Law will not just be a fitting tribute to her son, but it will make us all safer."
Join our new commenting forum
Join thought-provoking conversations, follow other Independent readers and see their replies