Pubs delaying reopening on 'Super Saturday' amid fears of alcohol-fuelled mayhem
And one boozer in Bristol will hold off welcoming back punters after discovering birds nest and eggs in garden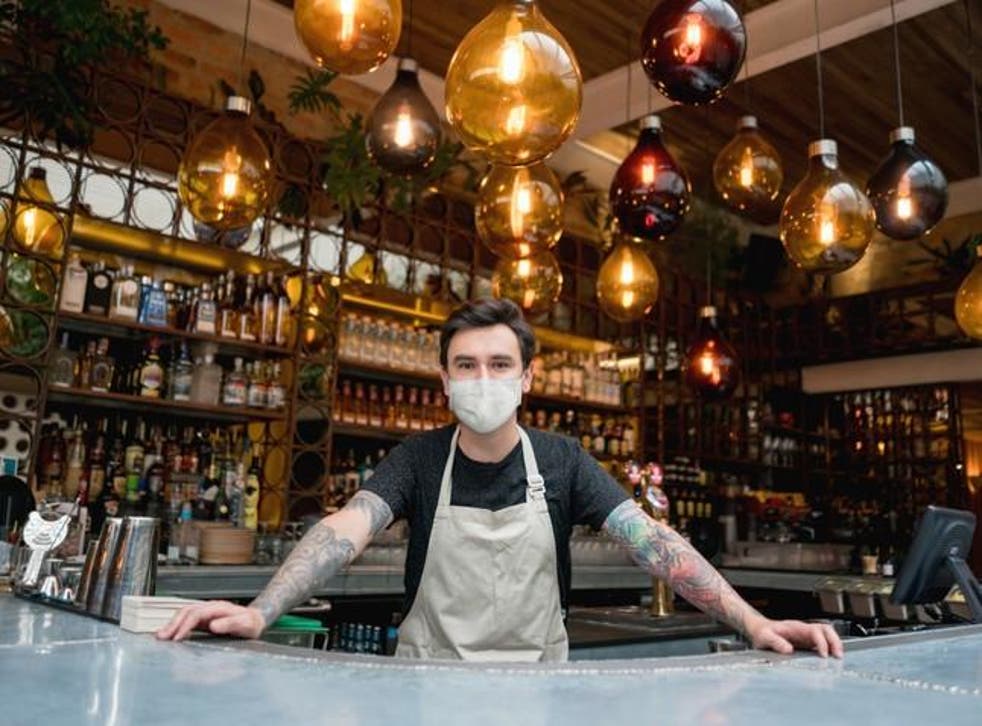 It has been called Super Saturday – when pubs across England are set to reopen for the first time since the coronavirus lockdown started in March.
Tens of thousands of people are expected to head out for a long-awaited pint this weekend as restrictions are finally lifted.
However, while many landlords and owners are hoping for some much-needed days of brisk business, some will delay reopening amid concerns of alcohol-fuelled mayhem, and fears that they will not be able to enforce social distancing or keep on top of strict cleaning rotas during the expected flood of partying punters.
"People haven't been to the pub for three months and now they're finally getting to go after all that time," said Heather Griffin, manager of Sheffield's independently owned Rutland Arms. "It's not hard to imagine what that might end up being like."
She said she will not open for at least another week.
"Everything is going to be completely different for pubs – table service, social distancing, constant cleaning – and it's easier for staff to figure that out on a Monday afternoon, for instance, than it would be on a Saturday evening when people are more likely to be drinking more," she said. "It will be a lot easier with sober customers."
It is a stance also being taken by Sunderland's Ttonic, Chaplins, The Point and Arizona bars.
In a statement posted online, managers said that the "mass gatherings and intensity expected on Saturday isn't worth putting our team under unnecessary risk and stress".
They added: "We have been working hard getting our venue up to speed with all the safety measures in place including reviewing the capacity and what our customer journey will look like ... We will not be opening until further notice and remain closed this weekend. Please understand our decision. We must protect our staff and the people in our city."
In Bristol, one bar has decided to postpone opening for another, slightly different reason.
Staff at the the Volunteer Tavern have discovered a bird nest in the garden with three blue speckled eggs just days from hatching.
The manager, Pete Gibbs, said that the bird – nicknamed Mama Mint by employees – appears to have made her home there while the pub has been out of action.
"Even when we were having our socially distanced meeting in the garden, we realised it was pretty much impossible to stand anywhere and not be too close to Mama Mint," he told the BristolLive website. "We decided that if we're so worried about disturbing her when there's only 10 of us, how are we going to open the pub to the public and keep people away from her?"
A decision was made, as a result, to wait until the eggs have hatched before welcoming back punters.
Register for free to continue reading
Registration is a free and easy way to support our truly independent journalism
By registering, you will also enjoy limited access to Premium articles, exclusive newsletters, commenting, and virtual events with our leading journalists
Already have an account? sign in
Register for free to continue reading
Registration is a free and easy way to support our truly independent journalism
By registering, you will also enjoy limited access to Premium articles, exclusive newsletters, commenting, and virtual events with our leading journalists
Already have an account? sign in
Join our new commenting forum
Join thought-provoking conversations, follow other Independent readers and see their replies