Almost half of public sector workers forced to take time off work due to mental health problems, finds survey
Workers in public sector took on average nearly three days off sick in last year due to their mental health, compared with just under a day for those in private sector, research shows
May Bulman
Wednesday 31 May 2017 19:01 Comments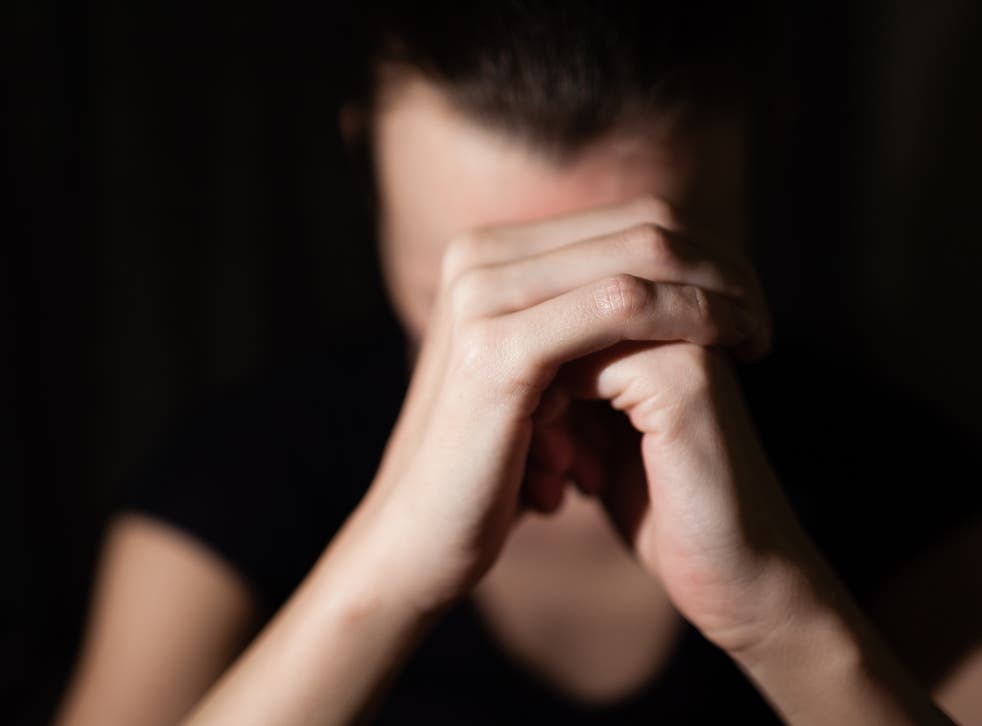 Almost half of all public sector workers have been forced to take time off work because of problems with their mental health, a survey has found.
A poll of more than 12,000 workers from across the UK shows people working in the public sector took on average nearly three days off sick in the last year because of their mental health, compared with just under a day for those in the private sector.
In all, nearly half (48 per cent) of public sector workers took time off for these reasons, compared with less than a third (32 per cent) of the private sector workforce.
Mental health charity Mind, which carried out the survey, found that while public sector workers are more likely to be up front about it if they do take time off because of a mental health problem, less than half (49 per cent) felt supported when they disclosed they were suffering, compared with 61 per cent in the private sector.
Madeleine McGivern, head of workplace wellbeing programmes at Mind, told The Independent the lack of support for employees suffering from mental ill health was "concerning", and said although the numbers were higher in the public sector, they were also considerable in the private sector and so support must be improved "across the board".
"It is concerning that less than half of people felt supported when they did disclose a mental health problem. Across the board, we're seeing that often, employers have support networks, but often, people don't feel they are effective," Ms McGivern said.
"The higher number of public sector workers suffering from mental health problems probably reflects the fact that this includes jobs that are particularly demanding in certain ways. But there are private sector jobs that are very demanding and support must be made available to people across the workforce.
"Ultimately, we need to make sure – wherever you work – employers see that this is something that needs investment," she added, "because if you do provide the support in the right way, it will reduce the impact on the individual but also the employer and the productivity of the company or service."
Paul Farmer, chief executive of the charity, said: "It is also vital that when people do speak out they get the right help and support at the right time. It's clear there is still a long way to go in both the public and private sector to address the gap between people asking for support and actually getting what they need."
Mind is calling on the next government to make mental health in the workplace a priority, urging it to recognise and share effective in-work solutions for employers, including wellbeing initiatives, and commit to implementing recommendations that will have a positive impact in supporting employers to be fully involved in driving this change.
The Prime Minister pledged in January that the Government would take action to tackle the "stigma" around mental health problems, and the Conservatives have identified mental ill health as a "burning injustice" in their manifesto. However, the party has not pledged any extra funding for mental health services, which doctors and campaigners say, have been struggling due to local authority cuts and increasing demand.
UK news in pictures

Show all 50
Responding to Mind's findings, Liberal Democrat health spokesperson Norman Lamb said: "These findings show we urgently need to invest in improving mental health in the workplace.
"Under the Conservatives, services have been stretched to breaking point at a time when the prevalence of mental ill health is rising. Theresa May has failed patients by pledging to do more while failing to offer any additional funding."
Register for free to continue reading
Registration is a free and easy way to support our truly independent journalism
By registering, you will also enjoy limited access to Premium articles, exclusive newsletters, commenting, and virtual events with our leading journalists
Already have an account? sign in
Join our new commenting forum
Join thought-provoking conversations, follow other Independent readers and see their replies