Q&A: How do e-cigarettes work?
Manufacturers to face tough new tests before they can sell devices that help smokers avoid the lethal effects of tobacco
Charlie Cooper
Wednesday 12 June 2013 17:32 Comments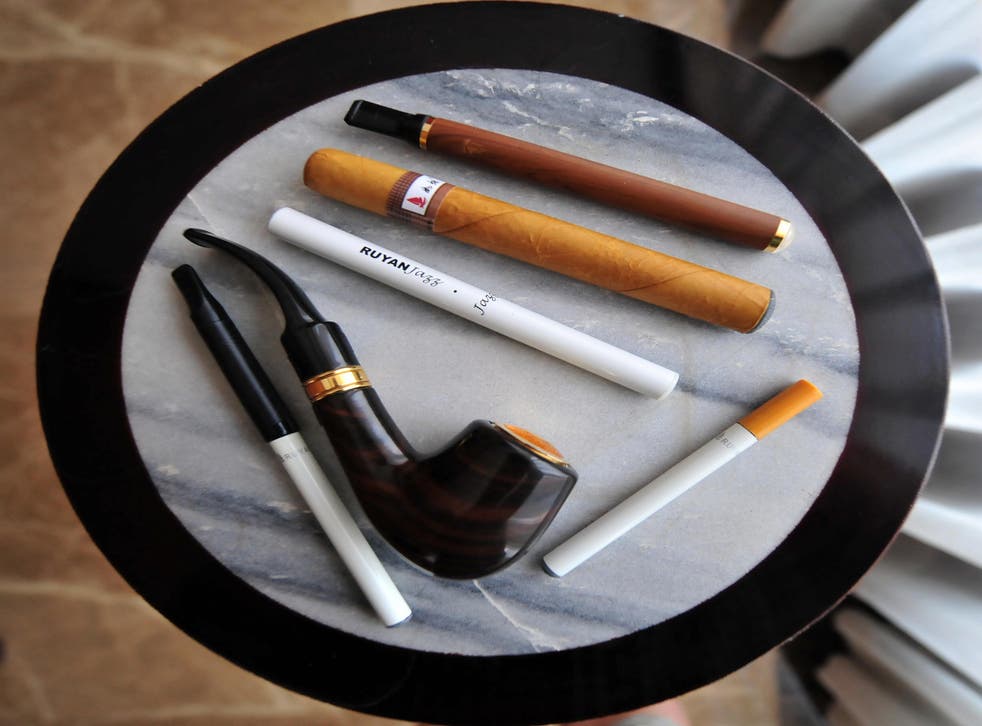 For the first time e-cigarettes are to be regulated as medicines – meaning they will have to meet strict safety standards or be banned.
Q. How do they work?
A. E-cigarettes are battery-powered and contain liquid nicotine. As you inhale on the device, the nicotine is drawn into an atomizing chamber, where it is heated and turned into a vapour. The vapour is inhaled just like with a normal cigarette. A small electric light comes on at the end of the device on inhaling. The vapour does not smell. Nicotine cartridges must be replaced regularly. One e-cig cartridge contains equivalent nicotine to around 40 ordinary cigarettes.
Q. Benefits
A. Many smokers say that e-cigarettes help them to cut down on smoking, acting in much the same way as other nicotine-replacement products such as patches, gums and inhalers. Because they contain the addictive element of tobacco – nicotine – without the other harmful chemicals in tobacco, they are considered much less harmful than normal cigarettes.
Q. Risks
A. They are currently very lightly regulated and little is known about their long-term safety. The full range of ingredients found in various different brands is not known by health authorities. The MHRA found during tests that many products contained ingredients that were not adequately listed on the label. Nicotine by itself, though less harmful than cigarette smoke, is still extremely addictive and can damage blood vessels, making it a risky substance for people with heart conditions.
Q. How new regulation works
A. The new regulation effectively upgrades the status of e-cigarettes from consumer products to medicines. To be licensed they will now be required to meet "recognised standards of quality, safety and efficacy" in line with existing nicotine-replacement products. Accurate information on ingredients and safe use must be included on the label and manufacturers will be banned from advertising to children. However, the products will still be bought over the counter in shops and once licensed could also be available on prescription. An MHRA spokesman said an age limit of 18 could be imposed.
Register for free to continue reading
Registration is a free and easy way to support our truly independent journalism
By registering, you will also enjoy limited access to Premium articles, exclusive newsletters, commenting, and virtual events with our leading journalists
Already have an account? sign in
Join our new commenting forum
Join thought-provoking conversations, follow other Independent readers and see their replies