Quarter of young people in constant debt as prices increase and wages stagnate, finds study
Nearly half of 18 to 30-year-olds need to borrow money to make their cash last to end of the month — with young women struggling more than men, figures show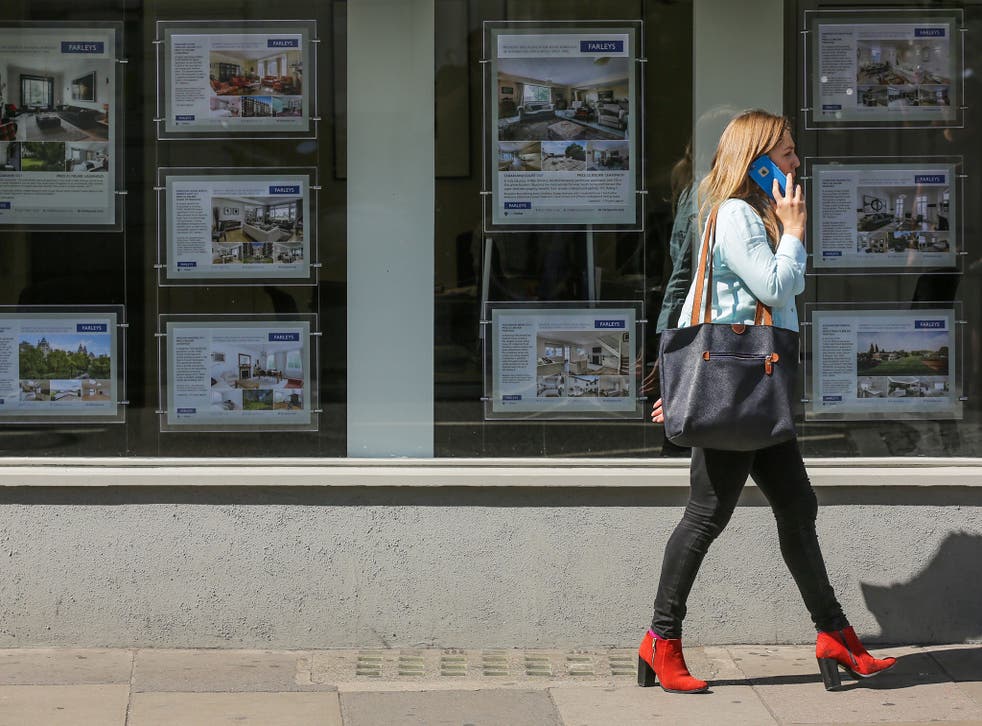 A quarter of young people in England and Wales are in constant debt, with nearly half having to borrow money, work extra hours or skip meals just to last the month, a study has found.
At a time when prices are increasing and wages are stagnating, research shows that an increasing number of young people are struggling financially, with many relying on overdrafts, credit cards, pay day lenders and "the bank of mum and dad".
A survey of more than 4,000 young people aged 18-30, conducted by Populus Data Solutions, found that 24 per cent of young people are in debt all of the time, with 48 per cent having to borrow money to make their cash last to the end of the month.
One in four (25 per cent) also said their level of debt had got worse in the past year, and just 39 per cent expect to be debt-free by the time they are 40.
The findings, commissioned by charity the Young Women's Trust, indicate that young women are struggling more with long-term debt than men, with more than half (51 per cent) having to take measures like borrowing money or skipping meals to get to the end of the month, compared to 45 per cent of young men.
In order to make ends meet each month, one in five (20 per cent) young people are going into their overdraft, while 18 per cent borrow or are given money by their family and 14 per cent put purchases on a credit card, the findings show.
In an indication that young people are putting a strain on their mental and physical health in order to get by financially, 14 per cent also work additional hours, and more than one in 10 (11 per cent) skip meals.
Responding to the figures, Young Women's Trust chief executive, Dr Carole Easton OBE, said that despite a general desire among young people to work hard and be financially independent, a growing number were struggling — with women disproportionately affected.
"Young people tell us they want to work hard and be financially independent but as prices rise and wages remain low, more and more are struggling," she said.
"Young women are more likely to be stuck on low pay and on zero hours contracts, which mean they don't know how many hours they will work each month and whether they will earn enough to pay their bills.
"It can be particularly hard for young mums; in many cases, low pay means an hour's childcare can cost more than an hour's wages. As a result, many are failing to make ends meet and are falling into debt."
UK news in pictures

Show all 50
Ms Easton called for more to be done to avoid age discrimination in work in order to improve young people's prospects.
"Much more needs to be done to improve young people's prospects. This means giving them the right skills and support to find jobs, ensuring decent and flexible jobs are available and paying a proper living wage that doesn't discriminate against age," she said. "This would benefit businesses and the economy too."
Responding to the findings, a Government spokesperson said: "A record number of women are in work and youth unemployment is at its lowest level for 16 years. We are helping young people keep more of what they earn by cutting taxes and raising the National Living Wage.
"We have introduced a new cap on payday loans saving consumers a total of £150 million in debt costs every year."
Register for free to continue reading
Registration is a free and easy way to support our truly independent journalism
By registering, you will also enjoy limited access to Premium articles, exclusive newsletters, commenting, and virtual events with our leading journalists
Already have an account? sign in
Register for free to continue reading
Registration is a free and easy way to support our truly independent journalism
By registering, you will also enjoy limited access to Premium articles, exclusive newsletters, commenting, and virtual events with our leading journalists
Already have an account? sign in
Join our new commenting forum
Join thought-provoking conversations, follow other Independent readers and see their replies