Queen Elizabeth told Diana 'Charles is hopeless' when confronted about her marriage
'And that was it, and that was help'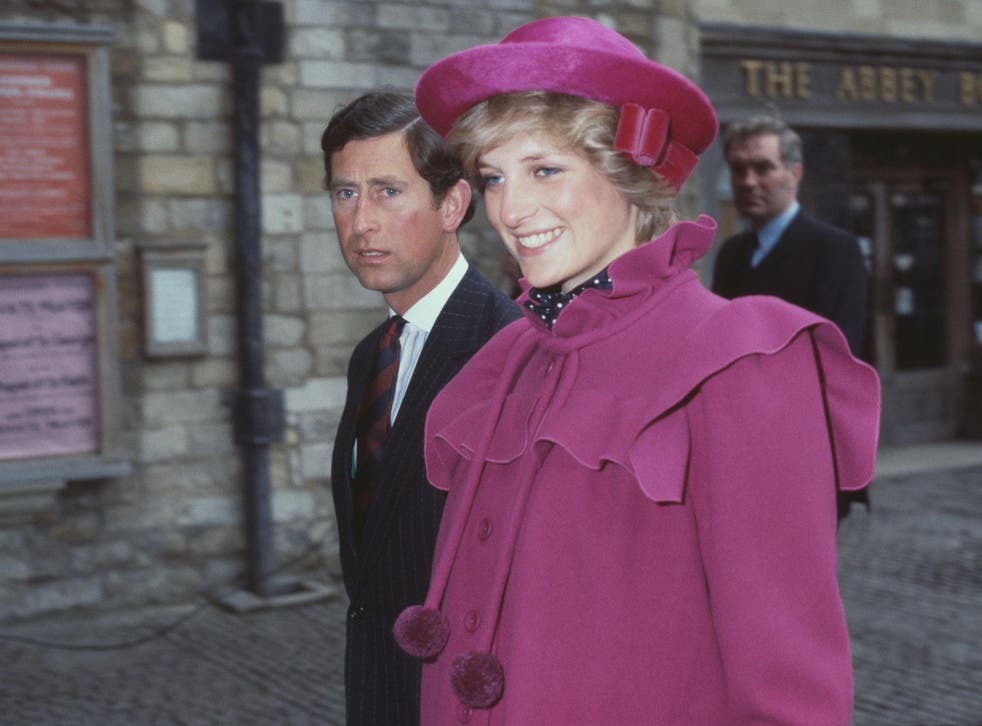 The Queen told Diana, Princess of Wales, that the Prince of Wales "is hopeless" when she approached her for advice on their marriage.
Prince Charles and Diana's marriage turmoil and sex life are to be laid bare in a new documentary, with the Princess claiming her husband asserted his right to have a "mistress".
When she confronted Charles about why Camilla Parker Bowles - now his wife the Duchess of Cornwall - was a part of his life, Diana said he replied: "Well, I refuse to be the only Prince of Wales who never had a mistress."
The Princess claimed the Duke of Edinburgh had told his son he could have an affair with Camilla - if his marriage had failed after a set period.
Earl Spencer: It was a "bizarre and cruel thing" for Diana's sons to have to walk behind her body
In the video recordings - aired in a US documentary 13 years ago but never screened in the UK - a relaxed and candid Diana said: "My father-in-law said to my husband 'if your marriage doesn't work out, you can always go back to her after five years'.
"Which is exactly - I mean, for real I knew that it had happened after five (years) - I knew something was happening before that but the fifth year I had confirmation."
Diana described how she approached the Queen, or "the top lady" as she called her, for advice, and in the footage she still appeared visibly dissatisfied with the response as she told the story.
She said: "So I went to the top lady, sobbing, and I said 'what do I do. I'm coming to you, what do I do?' And she said 'I don't know what you should do. Charles is hopeless'.
"And that was it, and that was help."
A Day That Shook The World: Charles and Diana separate

Show all 10
The Princess also claimed she had sex with her husband Charles "once every three weeks" but it fizzled out six or seven years before the tapes were made, around a few years after Prince Harry was born in 1984.
She confessed she found solace with her married police protection officer Barry Mannakee, a relationship she suggested was not sexual, but in the tapes she reveals she considered fleeing the Royal Household to be with him.
The Princess hired Peter Settelen between 1992 and 1993 to help with her public speaking voice, following her collaboration with author Andrew Morton on a biography, and ahead of her major Panorama interview in 1995.
The footage, captured at her private residence in Kensington Palace, shows Diana rehearsing her speaking voice but when discussing her personal life she is sat on a sofa, wearing a blouse, blazer and trousers.
Diana: In Her Own Words will be shown on 6 August.
Additional reporting by PA
Register for free to continue reading
Registration is a free and easy way to support our truly independent journalism
By registering, you will also enjoy limited access to Premium articles, exclusive newsletters, commenting, and virtual events with our leading journalists
Already have an account? sign in
Register for free to continue reading
Registration is a free and easy way to support our truly independent journalism
By registering, you will also enjoy limited access to Premium articles, exclusive newsletters, commenting, and virtual events with our leading journalists
Already have an account? sign in
Join our new commenting forum
Join thought-provoking conversations, follow other Independent readers and see their replies