Queen 'may be forced out of Buckingham Palace' during building's £150m refurbishment
Significant amounts of asbestos will need to be removed from the palace
Henry Austin
Wednesday 24 June 2015 07:32 Comments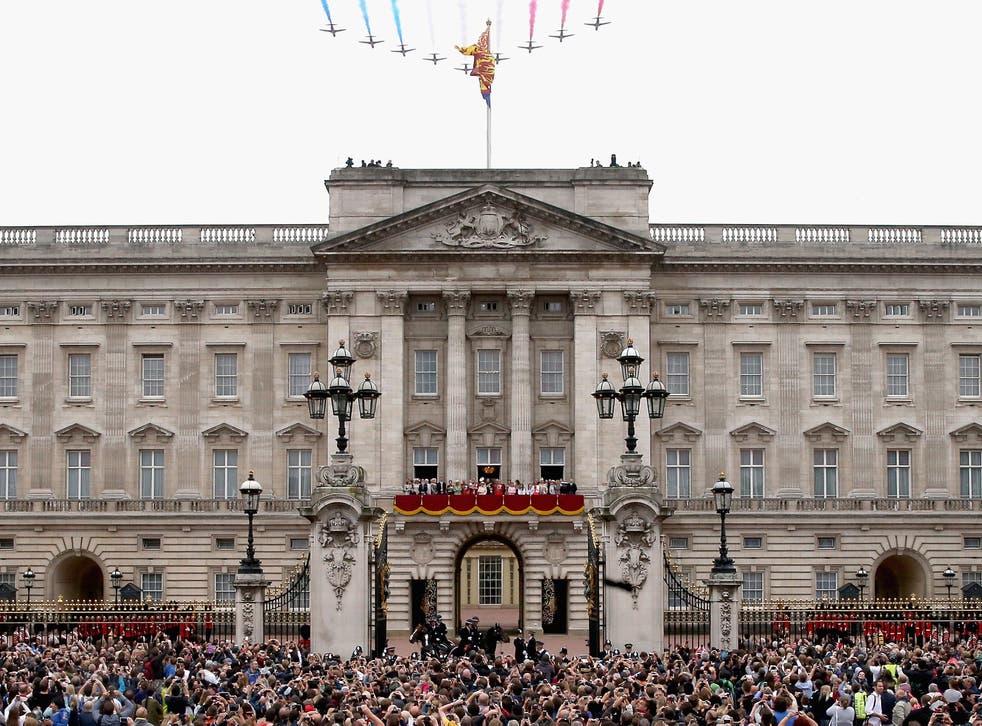 The Queen may be forced to move out of Buckingham Palace while refurbishments costing an estimated £150m are made to the building.
Significant amounts of asbestos will need to be removed from the palace, which is unlikely to be energy efficient and has aging wiring and plumbing, according to a royal source.
While work on the building, which has not been decorated since 1952, one option is for it to be vacated, they said.
"The initial estimate for the refurbishment of Buckingham Palace looks like £150m," they added.
The figure was costed by external surveyors after a 10-year property maintenance plan was produced by an in-house team which is now being examined by other external experts.
The work will have to be funded from the Sovereign Grant - the funding formula for the monarchy's official duties – although further finance from another source may be needed to complete the project.
Royal finances released by Buckingham Palace, showed the monarchy cost the taxpayer £35.7 million for the second year running - the equivalent of 56p for each person in the country.
Scotland could, however, cut its contribution to the British Monarchy by more than £1 million if profits from the Crown Estate in Scotland are retained by the Scottish Parliament rather than Westminster.
A royal aide said negotiations were continuing between Westminster and Holyrood over financing, as it emerged that royal accounts showed the cost of travel increased by almost £1 million during 2014/15 compared with the previous year.
Prince Charles, who has been speaking out about climate change and environmental issues for many years, also saw greenhouse gas emissions from his overseas travel rise by 85 per cent in the last tax year.
The annual review of their work, finances and environmental data found missions rose from 980 tonnes to 1,818 tonnes.
Register for free to continue reading
Registration is a free and easy way to support our truly independent journalism
By registering, you will also enjoy limited access to Premium articles, exclusive newsletters, commenting, and virtual events with our leading journalists
Already have an account? sign in
Join our new commenting forum
Join thought-provoking conversations, follow other Independent readers and see their replies