Janet Street-Porter, rebel, youth TV pioneer, CBE
Scourge of the 'male, middle-class, middle-aged and mediocre' awarded CBE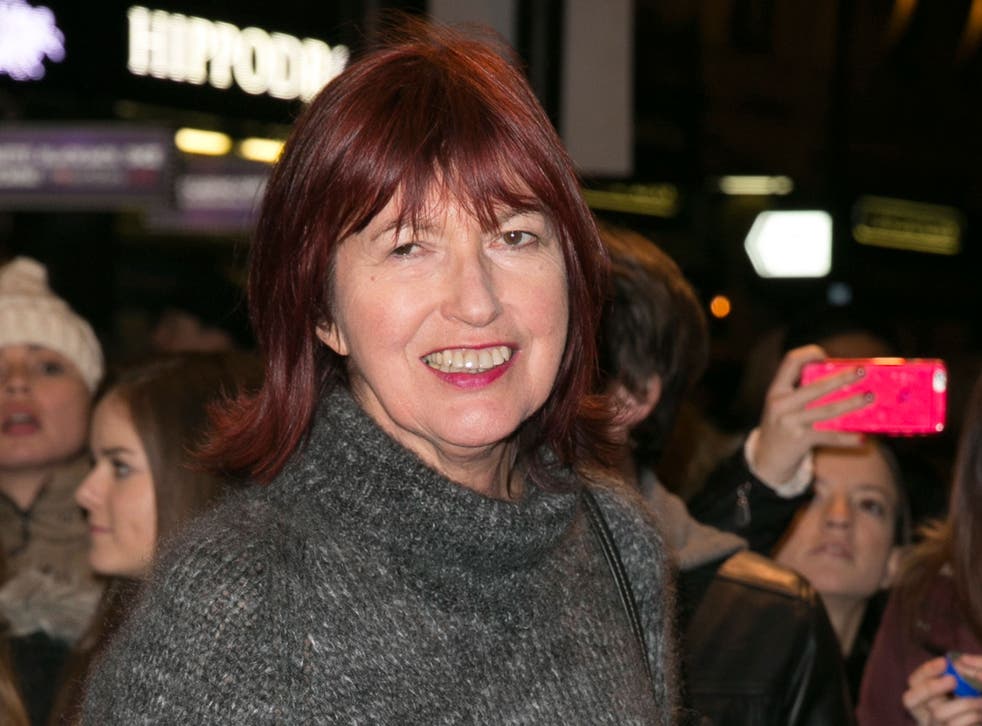 She is the working class rebel who created "youth TV" in the face of howls of outrage about style over substance and dumbing down.
She dared to call out TV management as "male, middle-class, middle-aged and mediocre", and just last year she was describing the BBC as a "cosy middle class" club prone to "creeping fucking paralysis."
Now they have made Janet Street-Porter a Commander of the Order of the British Empire.
Ms Street-Porter, 69, a former Independent on Sunday editor and current columnist, received her CBE for services to journalism and broadcasting.
The award could also be taken as recognition of a career and a character that has never failed to defy convention and expectation.
Some might have tiptoed round their (reciprocated) dislike of their dinner lady mother. Ms Street-Porter stuck it all in her memoirs and her one-woman show. She has written of a home life in Fulham and the London suburb of Perivale as "punctuated by frosty silences interspersed with short screaming matches."
People news in pictures

Show all 18
"No I didn't like my mother," she once said. "She was a pain in the arse. I used to look at these people who were allegedly my parents and think: they're neanderthals. They picked up the wrong baby. One day, there'll be a knock at the door and it'll be the right person: intelligent, gorgeous. The mansion in Surrey will beckon."
"Mothers put all this energy into controlling you from a distance," she added. "Why don't they run f***ing Railtrack instead of ringing their daughters up every Sunday?" She escaped, not to a Surrey mansion, but via a relationship with photographer Tim Street-Porter to Sixties London and studying at the Architectural Association.
She dropped out to become a journalist and was the Daily Mail's "Voice of Youth" by the age of 21. Her break in television came through presenting The London Weekend Show between 1975 and 1979, with assignments including reporting from a Sex Pistols gig with the news that "Punk rock fans look as devastating as their music sounds. Torn clothes are held together with safety pins…"
It was ideal preparation for plotting the youth TV revolution that was Network 7. The two-hour Sunday lunchtime current affairs show on Channel 4 introduced the forerunner of the infobar and launched the careers of highly individual presenters like Magenta De Vine.
Traditionalists may have deplored the "edgy" camera work and jumping frames, not to mention the presumptuous doorstepping of the great and good by youthful presenters, but Ms Street-Porter and her Network 7 co-creator Jane Hewland won the 1987 Bafta for "Originality".
The next year Alan Yentob headhunted her to become Head of Youth and Entertainment Features at the BBC.
She took Ms De Vine, and the style of Network 7, to a new BBC2 channel within a channel: Def II, featuring such shows as Rapido, with Antoine de Caunes and his hammed up French accent amusing UK viewers for the first time, and Dance Energy, featuring the DJ Normski, with whom Ms Street-Porter had a four-year relationship.
By 1995, Ms Street-Porter had the authority to be asked to deliver the keynote address at the Edinburgh International Television Festival, the James MacTaggart lecture. Choosing honesty over euphemism as ever, she accused the "grey men" running television of stifling creativity and talent.
"A terminal blight has hit the British TV industry," she said. "This blight is management – the dreaded four Ms: male, middle-class, middle-aged and mediocre."
It could be argued that weeks later, the so-called "M-people" had their revenge. Ms Street-Porter left the ill-conceived project that was the new cable channel L!ve TV, where she had been managing director. As she tried to deliver 24-hour programming on an almost non-existent budget, the rows between her and former Sun editor Kelvin MacKenzie became the stuff of media legend.
After five months in the job, she got out – leaving it to Mr MacKenzie to introduce topless darts and "Britain's bounciest weather" (presented by a dwarf using a trampoline to point to the more northerly parts of the weather map).
Her appointment as editor of the Independent on Sunday in 1999 may have surprised most of Fleet Street, but her two-year stint in the editor's chair saw sales increase by 11.6 per cent – which rather justified the comment she gave when taking the job: "The media likes to paint me as a goggle-eyed harridan with big teeth without a brain in my body. [But] my record speaks for itself."
As befits a youth TV pioneer who helped introduce the world to the Sex Pistols, she has vowed to "age with attitude" – while being unafraid to risk her edgy reputation by spending two years as president of the Ramblers' Association.
Nor has she become afraid to surprise, not least with what she called "her biggest U-turn yet": appearing on I'm a Celebrity! despite once having called it "brain-rotting."
"If I was a bloke," she once said, "My career would be described as eclectic. But because I'm a woman, I'm trivial. No depth. No staying power.
"What utter bollocks."
It seems the Honours committee has agreed. Although they probably didn't put it quite like that.
Tim Peake told of honour while in space
British astronaut Tim Peake set another record when he became the first person to be named in the Queen's Birthday Honours while in space.
The 44-year-old was aboard the International Space Station (ISS) when he received the call informing him of his recommendation for Companion of the Order of St Michael and St George (CMG).
Eight days before his return to Earth, he spoke of his delight, and dedicated the award to those who had made his mission possible. Sending a message from the ISS, he said: "I am honoured to receive the first appointment to the Most Distinguished Order of St Michael and St George for extraordinary service beyond our planet.
"I am only one privileged person in a complex team of technicians, scientists, engineers, educators, trainers and flight directors, all working in pursuit of one of the greatest scientific and technical challenges of our time - exploring our Solar system for the benefit of people on Earth."
Major Peake, who was recognised for services to space research and scientific education, became the first British person to walk in space on 15 January. The father-of-two graduated from Sandhurst in 1992 as an officer in the UK Army Air Corps and was selected for an exchange posting with the US Army, flying Apache helicopters at Fort Hood, Texas, from 1999 to 2002.
OBEs for 'shocked' TV duo Ant and Dec
Television duo Ant and Dec have heralded their OBEs as the achievement their "mams" will be proudest of.
The pair – voted the nation's favourite presenters in the National Television Awards 2016 – have been together for 26 years. They described their inclusion on the Queen's Birthday Honours list as a shock, saying they were grateful to have been recognised for services to broadcasting and entertainment.
Ant and Dec said in a statement: "We are just two ordinary lads from the west end of Newcastle. We hope us receiving this honour can inspire young people to chase their dreams and believe that anything is possible. This will definitely be the proudest our mams have ever been."
The Geordie duo added that they are "passionate" about what they do and were especially honoured to host both The Queen's 90th birthday celebration and the 40 Years of the Prince's Trust documentary.
Rod Stewart lands Knighthood
Rod Stewart who has become a Sir in the Queen's Birthday Honours list. Having sold millions of albums over his lengthy career the 71-year-old London-born performer has been recognised for his services to music and charity.
He said: "I've led a wonderful life and have had a tremendous career thanks to the generous support of the great British public.
"This monumental honour has topped it off and I couldn't ask for anything more. I thank Her Majesty and promise to 'wear it well'."
Sir Rod's smash hits include Hot Legs, Da Ya Think I'm Sexy, Some Guys Have All The Luck, Maggie May and Young Turks. He is also a celebrity ambassador for the charity Caudwell Children, which aims to try and make a difference to the lives of disabled children.
Join our new commenting forum
Join thought-provoking conversations, follow other Independent readers and see their replies