Queen Elizabeth II urged by UK republicans to abdicate on Sapphire Jubilee
Questions are being raised as to how long the 90-year-old Queen can continue as head of state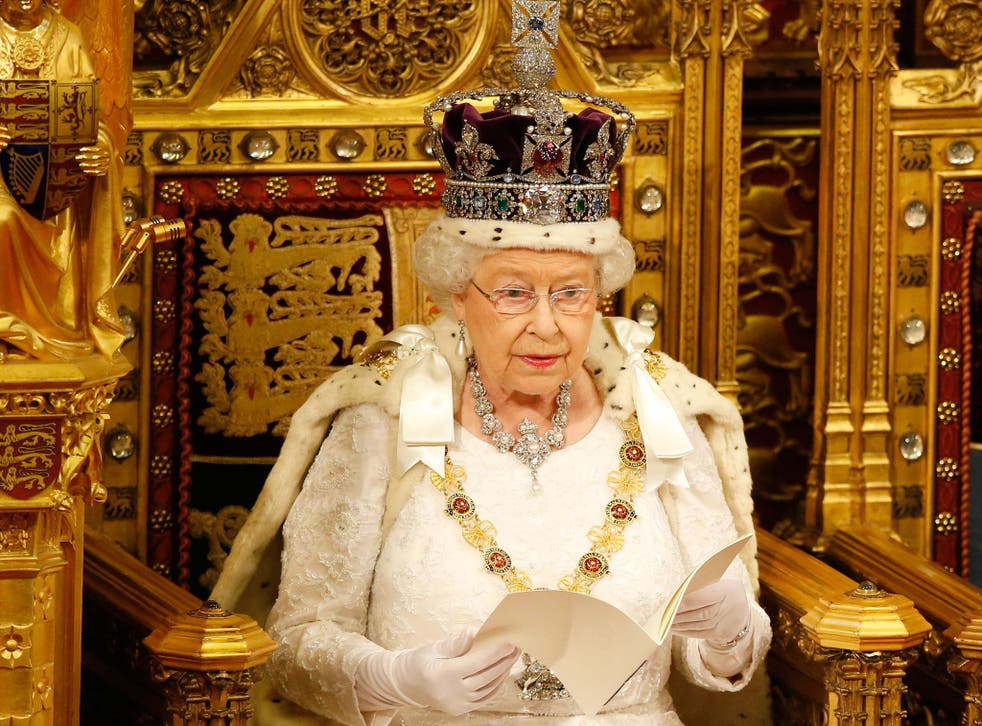 Republicans are calling for the Queen to abdicate as she becomes the first British monarch to celebrate 65 years on the throne.
Elizabeth II's Sapphire Jubilee is being marked with cannon salutes in London's Green Park and at the Tower of London.
But having celebrated her 90th birthday last year and suffered a heavy cold over Christmas that caused her to miss church, questions are being raised as to how long she can continue in her role as head of state.
New portrait of the Queen unveiled for her Sapphire Jubilee
"It would be unsurprising if someone at her age wouldn't be able to do a full time job of being head of state," Graham Smith, chief executive of Republic, told The Independent.
"So it's very reasonable to expect her to step down and retire an then let the people decide who was going to replace her."
However, Mr Smith said it was unlikely the Queen would choose to abdicate.
"It would completely go against everybody's understanding of her view of the role," he said. "She takes the notion she has some kind of divine right quite seriously.
"It's been reported throughout her reign that she's opposed to abdication."
Queen Elizabeth II: Life in pictures

Show all 50
In 2015, when she overtook Queen Victoria to become the longest-reigning monarch in British history, the Queen admitted bluntly that the royal record was "not one to which I have ever aspired".
She added: "Inevitably, a long life can pass by many milestones. My own is no exception."
When asked who would take over the role of monarch, Mr Smith said: "It would have to be Charles. The moment she's gone, Charles will be King.
"But obviously it needs to be up to the people to choose someone. You can imagine any number of people being chosen. People who have got experience in public life, whether it be academia, or law, or politics."
He added: "There would be plenty of people that could do an intelligent and sober job of being head of state, and who can maintain their impartiality and independence from the prime minister."
However, he said he expects the accession of Prince Charles to the throne will "change the nature of the debate."
He explained: "Charles will not be the same monarch as his mother. He will want to intervene in politics and raise questions about what's going on in world affairs.
"That's going to put him on a collision course with public opinion and the elected government in Parliament. That's going to cause a very serious crisis."
Join our new commenting forum
Join thought-provoking conversations, follow other Independent readers and see their replies