Home office advisers scrap 'racist' survey assessing impact of international students
Academics condemn Migration Advisory Committee survey as 'open invitation' for racism
May Bulman
Social Affairs Correspondent Comments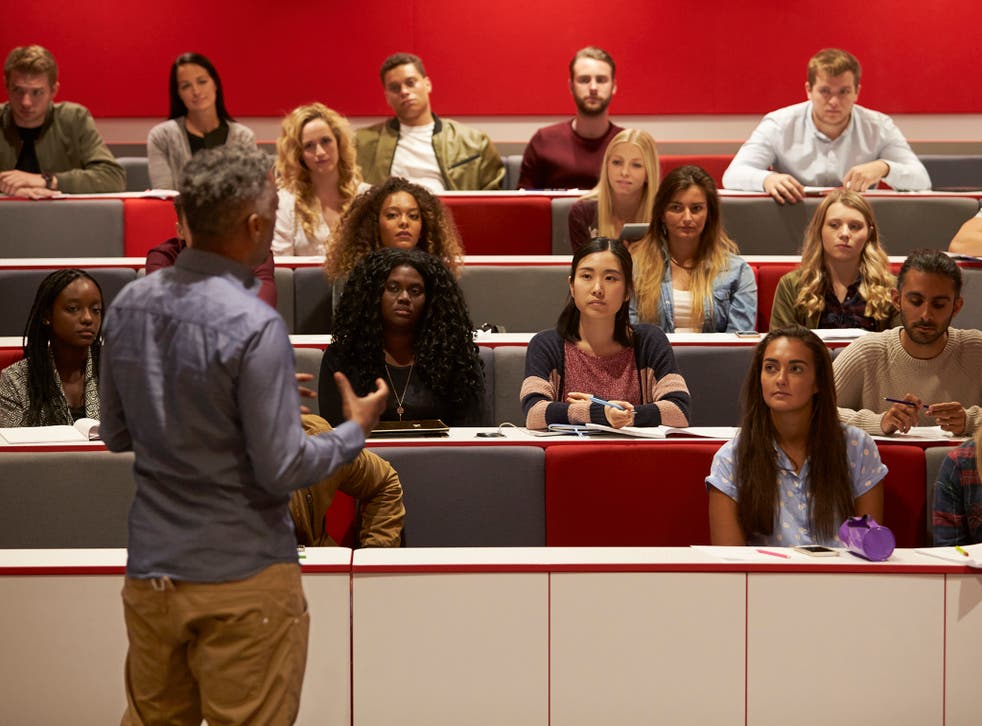 A survey to assess the impact of international students that was called "racist" and "unethical" by academics, has been scrapped by a Home Office advisory committee.
Publicised on a number of UK university websites, students were asked to give their opinion on the economic and social impacts of international students at their university.
On question asked what impact international students had had on their social experience at university, with response options ranging from "entirely positive impact" to "entirely negative impact".
Academics and lecturers criticised the survey which was compiled by the Migration Advisory Committee (MAC), saying it was "an open invitation" for racism and portrayed international students as "other".
Critics also questioned the methodology of the survey, pointing out that it could be accessed by anyone and taken by the same person multiple times, making the research " fatally flawed".
Condemning the survey on Twitter, Ruth Adams, senior lecturer in cultural and creative industries at King's College London, said: "As if it were not bad enough to 'other' international students, the survey is open and public.
"So not only fatally methodologically flawed (this wouldn't get past any university research guidelines or ethical committee), but is essentially an open invitation for any racist with a beef to vent. Hostile environment indeed."
Tanja Bueltmann, professor in history at Northumbria University, said the survey contained "loaded and leading" questions that forced respondents to "problematise" international students in a way that they may never have naturally done.
World University Rankings 2018: The top 10

Show all 11
"With the best will in the world no expert, no social scientist I know, would ever have approved this. My ethics committee at work would not have approved this," she added.
Shruti Narayanswamy, a film researcher at St Andrew's, described the survey as "poorly designed" and "racist".
She said: "How can individual respondents asses the "impact" of international students? Have you asked international student what impact hostile environment has had on them?"
Following the outcry, MAC withdrew the survey. It said that following online commentary, it had become apparent that they would be unable to use the responses to the survey to draw any conclusions.
"The survey had the potential to show a very positive view of international students in the UK but cannot now be used to add to our evidence base," it added.
A spokesman for the MAC – which is an independent, non-departmental public body that advises the government on migration issues – said the survey formed part of a wider piece of Home Office-commissioned work looking at the impact of international students in the UK.
"The MAC is currently analysing a variety of data regarding the impact of international students and this survey is just one more element that will inform our findings," he said. "The survey was designed with the help of experts and it is absolutely untrue to claim the survey is intended to influence respondents in a certain way."
Register for free to continue reading
Registration is a free and easy way to support our truly independent journalism
By registering, you will also enjoy limited access to Premium articles, exclusive newsletters, commenting, and virtual events with our leading journalists
Already have an account? sign in
Join our new commenting forum
Join thought-provoking conversations, follow other Independent readers and see their replies