Rail fares have increased 'twice as much as wages since 2010,' according to new research
Regulated fares are expected to see their biggest increase since 2012 when next year's price rises are announced on 15 August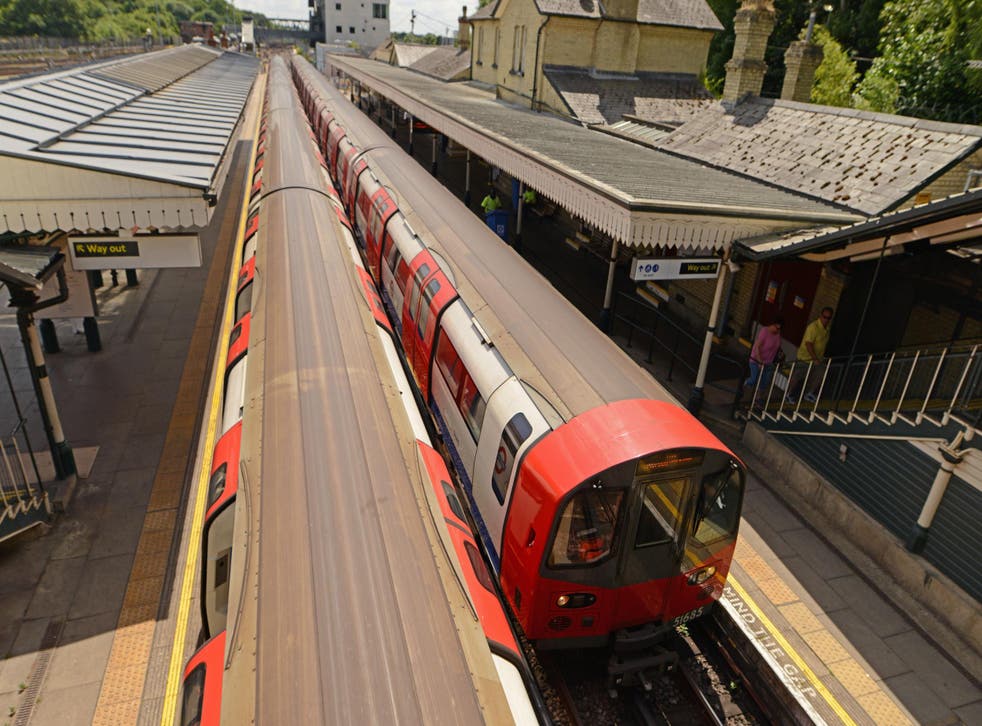 Rail fares have increased twice as much as pay since 2010, according to new research ahead of news on how much prices will go up next year.
Commuters and other passengers will find out on 15 August how much extra they will be charged from the new year.
The Government links the annual January rise in Britain's regulated fares with the previous July's Retail Price Index (RPI) measure of inflation, which will be announced by the Office for National Statistics (ONS).
Regulated fares make up almost half of all tickets and include season tickets and standard returns.
They increased by 1.9 per cent in January, but the RPI figure for July this year is expected to be around 3.9 per cent, which would lead to the highest increase in fares since 2012.
An analysis by the Rail, Maritime and Transport union (RMT) showed that rail fares have risen by around 32 per cent in eight years, while average weekly earnings have only grown by 16 per cent.
The rises mean, for example, that a new nurse or police officer commuting from Chelmsford to London, where an annual season ticket would cost £4,000 after the latest rise, would pay 20 per cent of their salary on an annual season ticket, said the union.
RMT general secretary Mick Cash said: "Government policy of suppressing workers' wages, while at the same time presiding over corporate welfare on our privatised railway, has resulted in a toxic combination of fare rises easily outstripping wages.
"The private operators and government say the rises are necessary to fund investment but the reality is that they are pocketing the profits while passengers are paying more for less, with rail engineering work being delayed or cancelled, skilled railway jobs being lost and staff cut on trains, stations and at ticket offices."
Less than half (47 per cent) of passengers are satisfied with the value for money of train tickets, according to the latest survey by passenger watchdog Transport Focus.
TUC research showed that UK commuters spend up to six times as much of their salary on rail fares as other European passengers.
UK news in pictures

Show all 50
As fares for passengers rise, private train companies paid out £228mn in dividends to their shareholders, while the taxpayer handed £3.2bn to these companies last year, said the union organisation.
TUC General Secretary Frances O'Grady said: "This is grim news for commuters, who are facing another year of fare hikes. Overcrowded and understaffed trains are costing them more and more.
"Meanwhile, it's pay day for private rail companies, whose owners gifted themselves nearly £0.25bn in dividends last year.
"Enough is enough. It's time for rail services to be publicly owned, saving money for passengers and taxpayers alike."
Press Association
Register for free to continue reading
Registration is a free and easy way to support our truly independent journalism
By registering, you will also enjoy limited access to Premium articles, exclusive newsletters, commenting, and virtual events with our leading journalists
Already have an account? sign in
Register for free to continue reading
Registration is a free and easy way to support our truly independent journalism
By registering, you will also enjoy limited access to Premium articles, exclusive newsletters, commenting, and virtual events with our leading journalists
Already have an account? sign in
Join our new commenting forum
Join thought-provoking conversations, follow other Independent readers and see their replies