Ramblers celebrate after landmark High Court ruling that could see up to 1,000 former rights of way re-open
The Ramblers Association said it was 'immensely pleased' following the judge's decision
Ian Johnston
Thursday 02 July 2015 01:54 Comments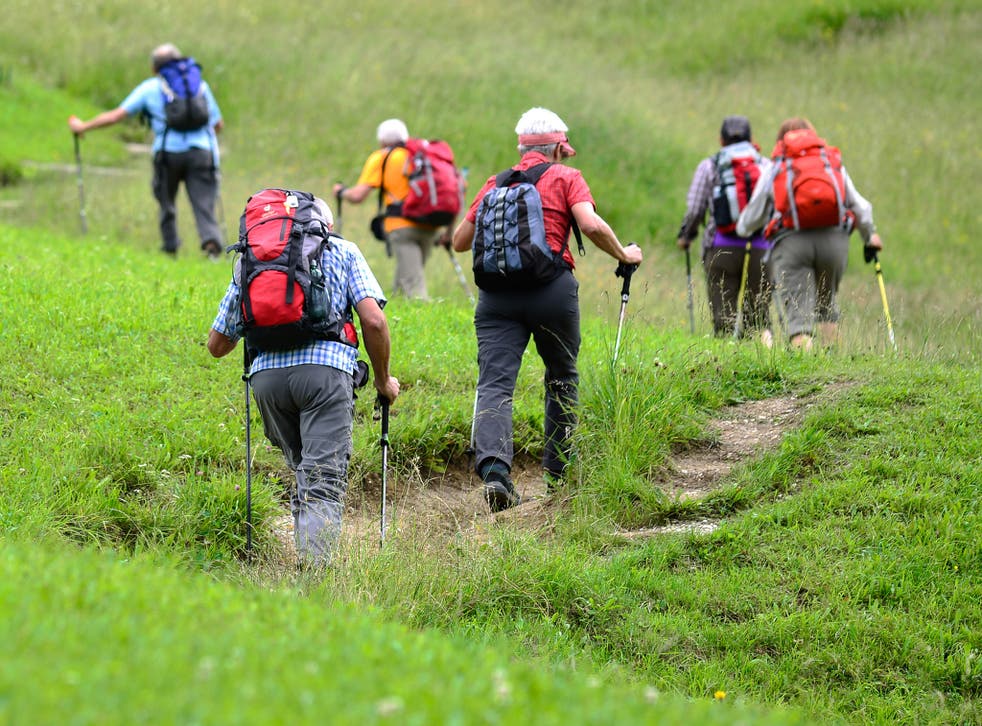 Up to 1,000 rights of way could be re-established centuries after they stopped being recorded on maps after a landmark High Court ruling.
John Andrews, an area footpath secretary with the Ramblers Association, has tried for 22 years to reopen two bridleways in Crudwell, a village in the Cotswolds, after finding them marked on a map made in the early 19th century. Wiltshire County Council refused to restore them to the official modern map of rights of way and a Government inspector later upheld the decision.
However the Master of the Rolls, Lord Dyson, decided on Wednesday that they had both been wrong and that the two paths were legally rights of way, The Daily Telegraph reported.
And he suggested the ruling could have a widespread impact across the countryside.
"We have been told there are believed to be between 500 and 1,000 cases in England and Wales where public footpaths and bridleways set out and appointed by commissioners are not currently recorded in the relevant definitive maps," Lord Dyson told the Court of Appeal.
The two Crudwell bridleways were laid out by land commissioner, Daniel Trinder, in the early 1800s during the time when large areas of common land were being enclosed and divided up into privately owned plots.
Lord Dyson decided that under the 1801 Inclosure Consolidation Act, Mr Trinder had the authority to "set out and appoint" rights of way.
Jonathan Blanch, 68, a farmer who owns the land the paths run across, said the ruling was "dire".
"This is arable land but you're not allowed to spray over footpaths, so the fields will have to be split up," he told the Telegraph.
"My gut feeling is they have used this as a test case so they can now go and trouble hundreds of other farms in the same way."
Following the judge's decision, the Ramblers Association said it was "immensely pleased".
Register for free to continue reading
Registration is a free and easy way to support our truly independent journalism
By registering, you will also enjoy limited access to Premium articles, exclusive newsletters, commenting, and virtual events with our leading journalists
Already have an account? sign in
Join our new commenting forum
Join thought-provoking conversations, follow other Independent readers and see their replies