Ramsay family feud explodes again with chef's claim that 'ghost writer' signed rent guarantee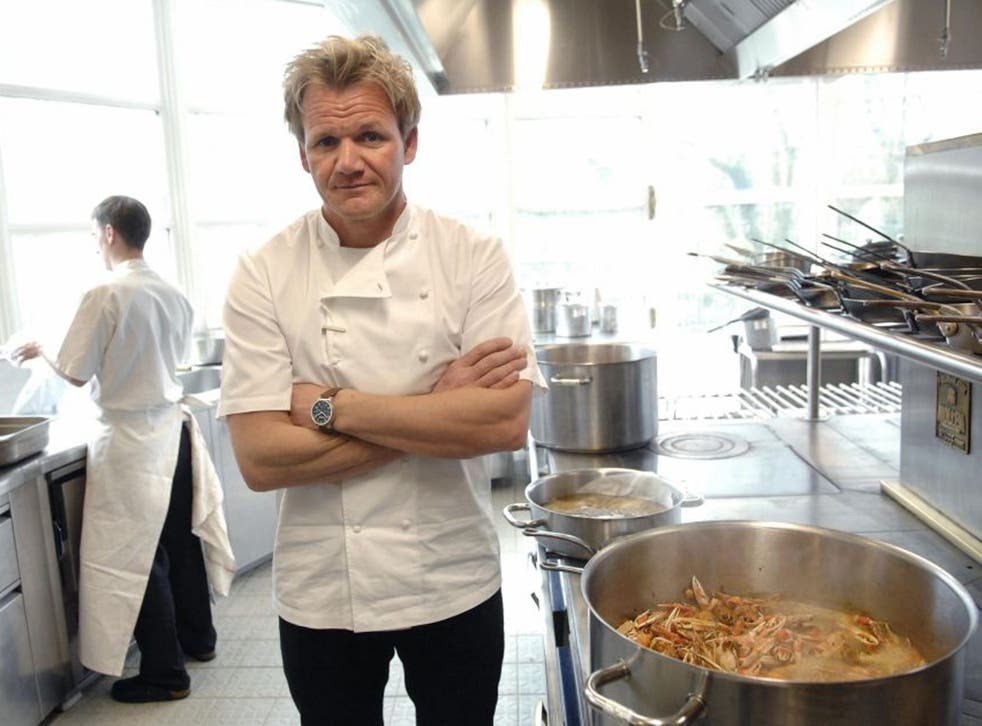 The bitter row between Gordon Ramsay and his father-in-law has taken a bizarre new twist – amid claims that a "ghost-writing" machine was used to put the chef's signature on a major property deal.
In an extraordinary High Court claim, the celebrity chef alleges that an electronic device must have been used to sign his name as personal guarantor for the £640,000-a-year annual rent on a pub, without his knowledge or authorisation.
But the owner of the property today branded Ramsay's claim an "absurd" attempt to wriggle out of his rental commitments.
The story began when Ramsay's company signed a 25-year lease for the historic York & Albany pub in 2007.
According to the pub's owner, Gordon Ramsay Holdings (GRH) emerged as the winner of a bidding war to secure the 160-year-old building in Regent's Park, north London – one of the capital's most exclusive areas. This pushed the rent far higher than the market rate.
Ramsay has since turned the pub into an upmarket restaurant, bar and hotel. But now, in High Court papers, the television chef, 46, is claiming that an automatic signature machine must have been used to sign him up as personal guarantor.
The writ states that GRH owns at least two of the machines – which can electronically replicate a signature using a fountain pen or ballpoint. It is revealed in the document that Ramsay's company uses the machines to sign his cookbooks and other merchandise.
At the time of the York & Albany signing, the chef says he had no idea he had been put down as a guarantor.
The High Court claim spells out that at the time all commercial matters within GRH were "run and controlled" by his wife Tana's father, the former chief executive Chris Hutcheson. It says Mr Hutcheson was assisted by others, including his son Adam Hutcheson and an IT expert, Kevin Fung.
Ramsay, for his part, was concerned with "advancing his public reputation" and had no knowledge of the mechanics of the properties and leases he was acquiring.
The partnership between the chef and his father-in-law came to an acrimonious end in October 2010 when Mr Hutcheson, 63, was sacked for allegedly withdrawing money from the business to fund a secret double life.
Yesterday, the film director Gary Love, who owns the York & Albany, said the High Court claim was simply an attempt by Ramsay to get the rent reduced. "I don't know how Gordon Ramsay has got the temerity to bring this claim which simply makes him look completely ridiculous," he said.
Philip Cohen, from solicitors Jeffrey, Green and Russell, who is representing Mr Love, said: "What he is alleging is most unlikely and extremely serious but he hasn't involved the police, which is what one would expect when crimes are committed."
Mischon de Reya, representing Ramsay, declined to comment, as did Chris and Adam Hutcheson.
Join our new commenting forum
Join thought-provoking conversations, follow other Independent readers and see their replies