Rape charity hotline bombarded with 'racist abuse' from Tommy Robinson supporters
Rape Crisis had its services disrupted after receiving large volume of abusive phone calls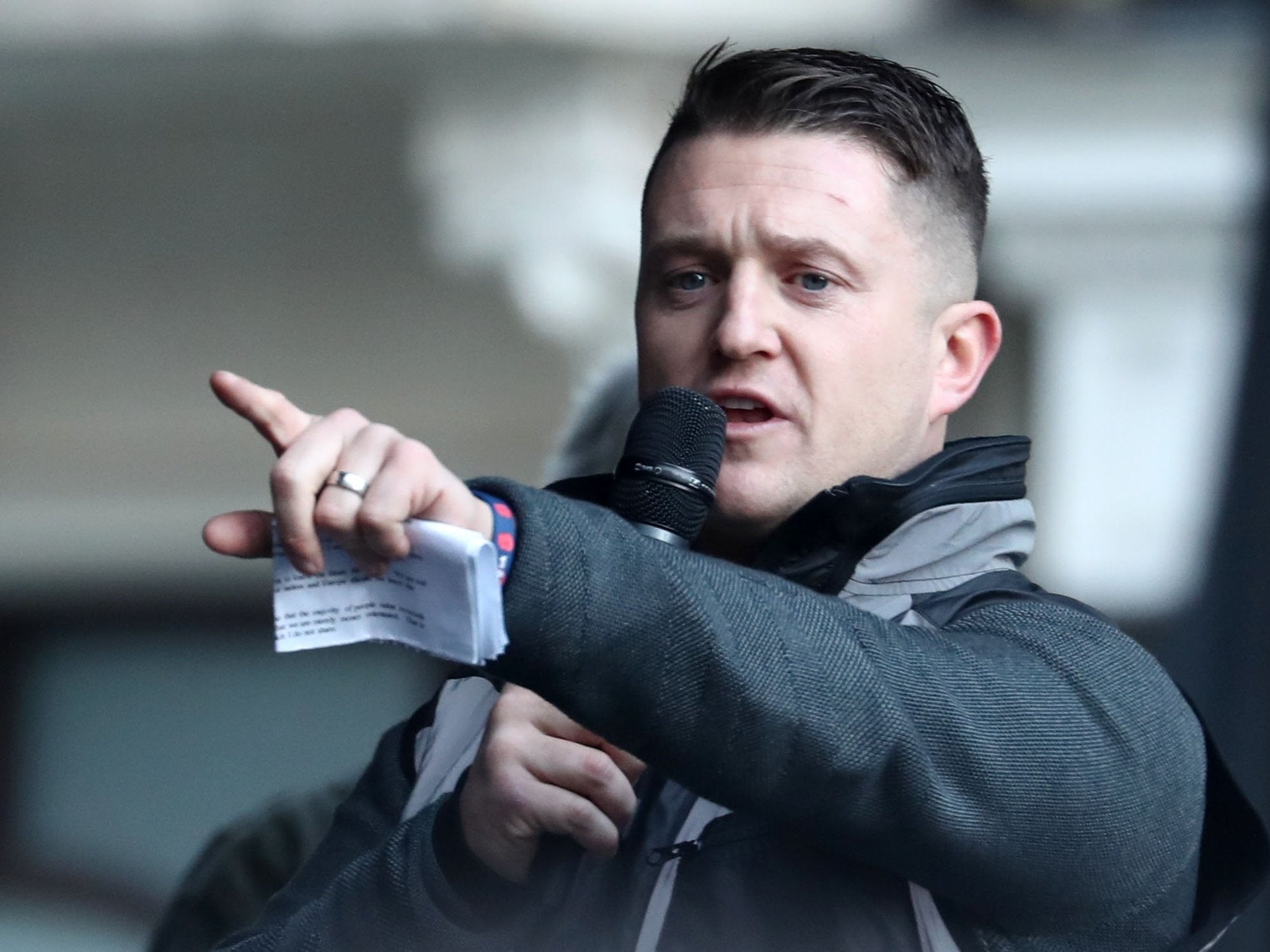 A rape charity has been bombarded with racist abuse from supporters of Tommy Robinson after a photo of its flyer offering support to victims from ethnic minorities was posted on Facebook.
A photo of a Rape Crisis pamphlet aimed at black, Asian and minority ethnic women was posted on Mr Robinson's Facebook page with the caption: "I guess it's ok to rape white women then?"
The Wycombe, Chiltern and South Bucks Rape Crisis centre received hundreds of abusive phone calls and messages after the post appeared on the far-right activist's Facebook page, the charity said.
The organisation was forced to call the police after it received "overtly racist" communications.
Robinson's Facebook followers were quick to criticise the leaflet, which signposted phone numbers for Hindi and Punjabi speakers, and commentators suggested calling in and making complaints.
Tommy Robinson supporters protest outside the Old Bailey
Show all 16
Katie Russell, spokesperson for Rape Crisis England and Wales, told The Independent that the service provision for all victims and survivors of sexual violence has been sigificantly disrupted.
She said: "These grassroots charities already operate on a shoestring and the need for these services have increased massively.
"Such a huge volume of unrelated calls and messages in 24 hours is going to have a knock-on effect on whether people can get through, but also it will have diverted resources and taken up time."
A number of people have jumped to the defence of the local Rape Crisis centre and have made donations on a JustGiving page following the abuse.
One user said: "So sorry about the harassment you've been receiving. I hope this can be of some help for yourselves and the amazing work you do. Thank you."
An official statement issued by the charity on Friday said: "Rape Crisis (Wycombe, Chiltern and South Bucks) recognises that some groups of women who have survived sexual violence and abuse can face additional barriers to accessing services, including related to language and to the fear and/or past or current experience of racism and racial discrimination.
"As part of its commitment to accessibility and inclusion, it therefore offers a specialist service for black, Asian and minority ethnic women (BAME) aimed at overcoming some of these barriers."
Support free-thinking journalism and attend Independent events
They added: "An image of a leaflet advertising this specialist BAME service was recently posted on social media with a misleading caption.
"Since then, Rape Crisis (Wycombe, Chiltern and South Bucks) has received a significant volume of abusive phone calls, messages and emails, many of which are of an overtly racist nature, and the police have been informed.
"These activities have disrupted much-needed service provision for victims and survivors of sexual violence and abuse of all ethnicities and backgrounds."
Robinson, whose real name is Stephen Yaxley-Lennon, has been contacted for comment.
Additional reporting by SWNS
Join our commenting forum
Join thought-provoking conversations, follow other Independent readers and see their replies