Alleged rape victims 'being quizzed about sexual history' in court
Kate Ferguson
Sunday 05 February 2017 11:39 Comments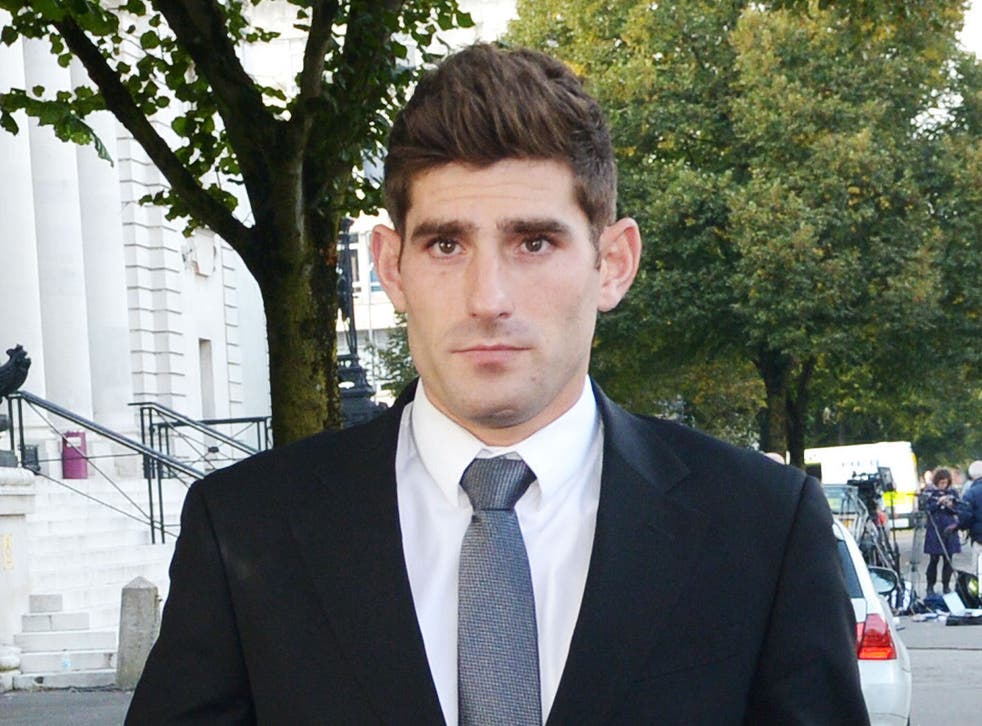 Lawyers could face tougher rules limiting the use of an alleged victim's sexual history in rape trials under a new law proposed in the wake of the Ched Evans case.
The Welsh footballer was acquitted of raping a 19-year-old woman at a retrial after a judge controversially allowed evidence from two men who had sex with her around the time of the allegation to be heard.
Plaid Cymru MP Liz Saville Roberts said the case risks turning the clock back 20 years to the days when women were routinely subjected to a "humiliating inquisition" about their past sexual encounters while on the witness stand.
She said anecdotal evidence from police and campaigners suggests the well-publicised case is putting women off reporting sex attacks and taking them to full criminal trial.
And campaigners believe the Evans case has led to a rise in the number of defendants successfully applying to have the sexual history of their alleged victims used as evidence under section 41 of the Youth Justice and Criminal Evidence Act 1999.
Ms Saville Roberts (Dwyfor Meirionnydd) told the Press Association: "What this case highlighted was the degree to which a woman's sexual behaviour can still be used against her.
"In the 21st century, to see this double standard so evidently at work highlights the need for us to have meaningful legislation in relation to sexual behaviour."
She said that if the law goes unaddressed then Britain will return to the days "when victims were effectively undergoing an inquisition when they went to court".
"I don't think anybody wants to go back to that. But if this recourse is available to lawyers who are seeking to look out for the interests of the defendant, then they are going to use it," Ms Saville Roberts added.
Originally intended as a "rape shield" law, section 41 was meant to spare victims from humiliating cross-examination over their sexual history.
But the Evans case fuelled calls for it to be updated amid concerns that in the age of Twitter and Facebook anyone can turn detective and launch an online "witch hunt" for information about a woman's sexual past.
The Sexual Offences (amendment) Bill would restrict the use of a complainant's sexual history unless it is against the interests of justice not to admit it.
Ms Saville Roberts said: "There is a concern about whether there will be greater use in the future of private investigators or social media to trawl through a complainant's previous sexual history as a means to collect evidence to defend a defendant.
"This case is so well known, and we have the means through social media for people to do this themselves, it could turn into a witch hunt against certain people, women mostly, and the result will be to decrease people's willingness to come forward in a situation where they have been raped."
According to figures collected by Dame Vera Baird, the former solicitor general and now Northumbria Police and Crime Commissioner, a woman's sexual history was admitted as evidence in 11 out of 30 rape cases in Northumbria between January 2015 to June 2016.
This apparent trend towards allowing a complainant's sexual history into the court room could leave any woman open to the humiliation, Ms Saville Roberts said.
She said: "I'm a mother of twin daughters, my friends, myself, their friends – you wonder if anything happened to them, what's to stop this being used against them?
"It isn't happening to other people, this could be used against any woman. There but for the grace of God go I, there but for the grace of God go my family."
The Bill, which is backed by charities and Police and Crime Commissioners in Wales, will be presented in the House of Commons on Wednesday.
Register for free to continue reading
Registration is a free and easy way to support our truly independent journalism
By registering, you will also enjoy limited access to Premium articles, exclusive newsletters, commenting, and virtual events with our leading journalists
Already have an account? sign in
Join our new commenting forum
Join thought-provoking conversations, follow other Independent readers and see their replies