Fury at 'Hunger Games-style' application process for Grenfell funds sees council chief abandon Twitter
Exclusive: 'It's vile and disrespectful. To exploit people's grief and turn it into an episode of Dragon's Den is unconscionable'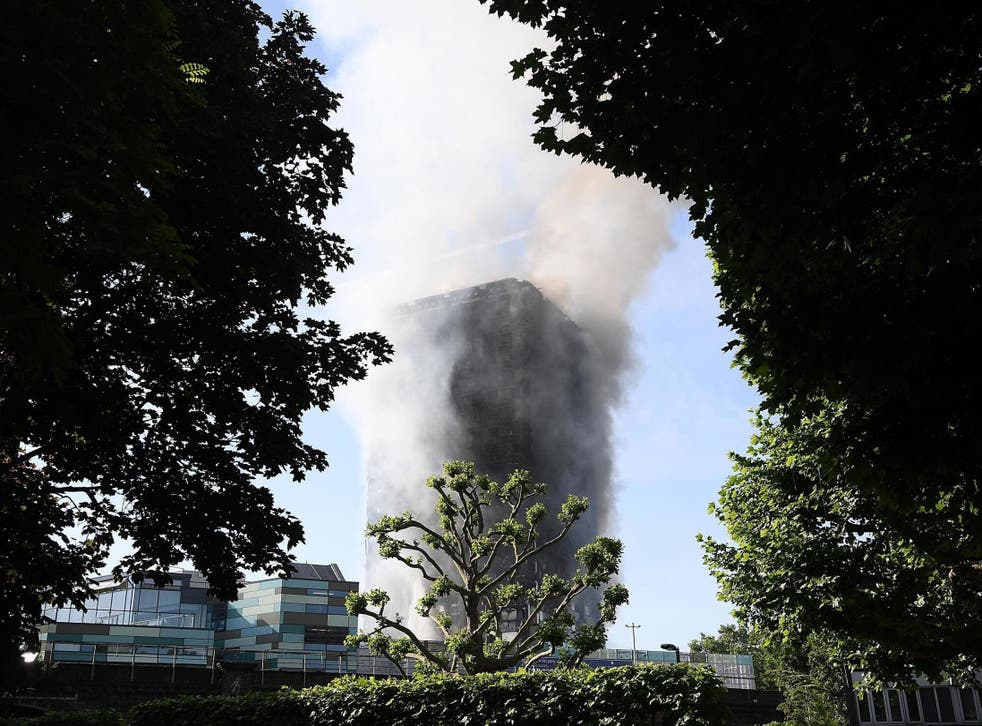 A scheme to decide the awarding of funds to projects benefiting local residents affected by the Grenfell Tower disaster has provoked fury among residents and politicians, who accused it of pitting members of the community against each other in a "game show-style" process.
Kensington and Chelsea council has invited North Kensington individuals and organisations to apply for grants from a £600,000 Grenfell Projects Fund, part of its recovery strategy in the wake of the 2017 fire that killed 72 people.
The proposals are set to be put to a vote among residents in November.
Chair of Silchester residents' association Nahid Ashby told The Independent she was among potential applicants dismayed to learn they needed to seek the endorsement of a third party known to the council before applying.
The council claims the fund was "co-designed with the local community" after "consulting hundreds of residents".
Grenfell community prepare for Notting Hill Carnival

Show all 10
But Ms Ashby said: "The council did not consult residents and have limited the scope of the application, so only organisations they know of can apply for the fund.
"They want to allocate funds to voluntary organisations who may or may not be part of the community, so we do feel excluded."
Ms Ashby, a co-founder of "Space", which offers holistic services to affected Grenfell community members, said her voluntary project is not eligible because there is "no one to sponsor us".
She added: "Why would anyone sponsor us if they can apply for the funding themselves?"
Other residents attacked the council over the competitive nature of the application process, comparing it to game shows like Dragon's Den, which sees hopefuls compete with each other for the approval of investors.
Kensington MP Emma Dent-Coat called into question the selection process on Twitter, tagging deputy council leader Kim Taylor-Smith.
Ms Dent Coad wrote: "Any thoughts on the RBKC Council Dep Leader's view below of 'game show' selection process for use of Grenfell Funds?"
Mr Taylor Smith replied: "Emma this is utter rubbish, can you read the paper on the Council website before condemning true resident led commissioning".
His response sparked outrage from North Kensington residents, prompting him to delete his Twitter account altogether.
Resident Joe Delaney said: "But this isn't 'resident led', you've turned what should be a measured and dignified process into a horrible 'X Factor' meets 'Who Wants to be a Millionaire' in a 'Hunger Games' arena."
Grenfell United project safety warnings onto tower blocks
Claire Simmons also replied: "If the Deputy Leader believes this is an example of 'true resident led commissioning' then he clearly has a very flawed and flimsy grasp of the concept."
A tweet from Labour Shadow Councillors for Holland Ward added: "It's vile and disrespectful. To exploit people's grief and turn it into an episode of Dragon's Den is unconscionable. @EnigmaRacing57 you should be ashamed."
Ms Dent-Coad later told The Independent: "Residents should not be forced into competing with each other for funds that are rightfully theirs."
A council spokesperson told The Independent sponsors are "only needed for small new collectives of individuals who are not required to be formally constituted to apply," and "all residents' associations can apply including private sector and housing association RAs (residents associations) within Kensington and Chelsea."
It was also stated the voting system "is a way to allow people to help make decisions on where funding goes" and that the "vast majority of local organisations are very happy with the funding the council is putting into the area through the Grenfell Project Fund".
They added Cllr Taylor-Smith would return to social media "with a clearer handle that clearly outlines he is a councillor and the Deputy Leader of the Council, but he stands by what he said on Twitter Sunday evening".
Register for free to continue reading
Registration is a free and easy way to support our truly independent journalism
By registering, you will also enjoy limited access to Premium articles, exclusive newsletters, commenting, and virtual events with our leading journalists
Already have an account? sign in
Register for free to continue reading
Registration is a free and easy way to support our truly independent journalism
By registering, you will also enjoy limited access to Premium articles, exclusive newsletters, commenting, and virtual events with our leading journalists
Already have an account? sign in
Join our new commenting forum
Join thought-provoking conversations, follow other Independent readers and see their replies