RBS in zero hours storm: State-owned bank helping businesses draw up controversial contracts to make jobs less secure
The 81 per cent taxpayer-owned bank offers the controversial contracts through its Mentor service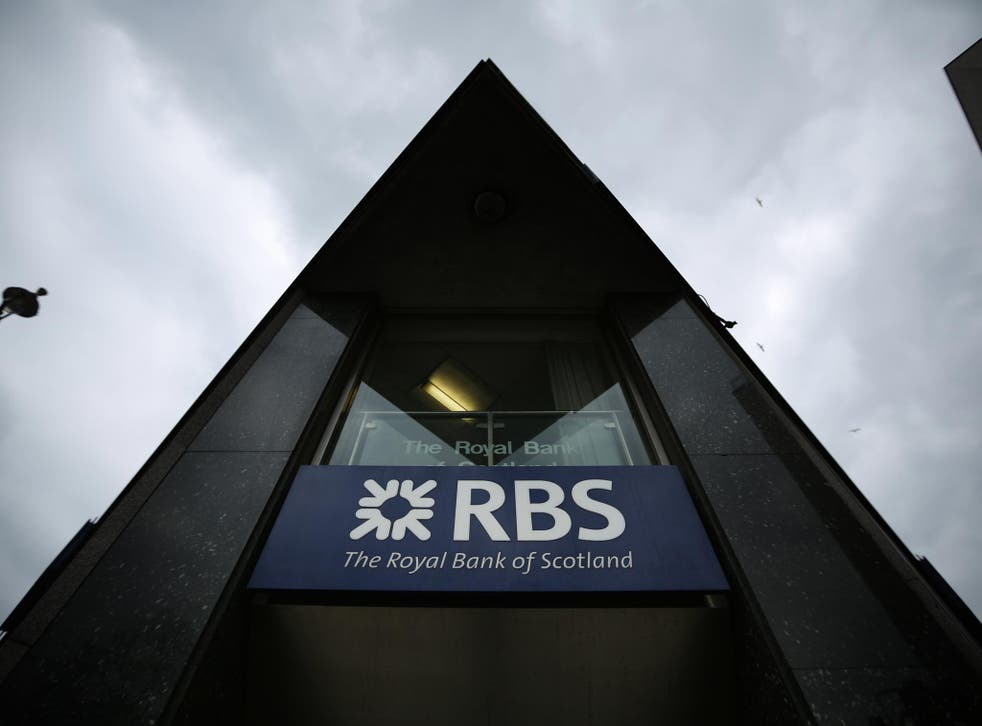 The Royal Bank of Scotland is helping hundreds of businesses across Britain draw up "zero hours" contracts for their employees, potentially making thousands of people's jobs less secure, The Independent has learned.
The 81 per cent taxpayer-owned bank offers the controversial contracts through its RBS Mentor service, which offers employment law and HR advice to more than 11,000 businesses across the UK.
On Monday night unions urged the Government to launch an investigation into the bank's role in drawing up zero hours contracts, which they said promoted "social exclusion" and pushed up the welfare bill. RBS was also accused of adding "insult to injury" by helping to cut the pay of taxpayers who bailed it out in 2008.
Zero hours contracts allow firms to hire staff without any obligation to guarantee a minimum number of working hours. Used widely by retailers, hotels and in the social care sector, last month it emerged that 583,000 people, more than double the Government's official estimate, were forced to sign up to the conditions last year.
Vince Cable, the Liberal Democrat Business Secretary, launched a consultation on zero hours contracts at the end of last year amid fears that some employers were abusing them. The consultation concluded last month after receiving more than 30,000 submissions, with the Government's official response expected soon.
According to one contract drawn up by RBS and seen by The Independent, an hourly rate of pay is stated but no annual salary. It also gives the company the right to instigate a "period of temporary layoff without pay… where there is a shortage of work".
When employees at the company raised concerns about the zero hours element to their contracts, the firm's management claimed not to have realised that this was what was being proposed and told RBS to change the wording.
RBS Mentor charges firms an annual fee per employee, depending on the number and level of services offered. The bank's advisers hold meetings with their clients to discuss their needs before drawing up "bespoke contracts" for them to offer staff.
Former Lib Dem Treasury spokesman Lord Oakeshott, a close ally of Mr Cable, told The Independent: "RBS should not push small businesses to put their staff onto zero hours contracts, with all their earnings and job insecurity. It adds insult to injury when the bank you bailed out as a taxpayer then helps cut your pay."
RBS mentions the advantages of zero hours contracts on the website of its magazine RBS Business Sense, which is aimed at small and medium-sized firms. "Such contracts give the employers more flexibility with their workforce – particularly useful during recent economic difficulties," the article says.
It quotes Val King, of RBS Mentor Employment Law & HR, who describes zero hours contracts as "ideal for employers whose businesses experience variations in demand". An accompanying Q&A on the RBS Mentor website discusses the pros and cons of the contracts for both businesses and employees.
Chuka Umunna, Labour's shadow business secretary, said: "If RBS is recommending its small business customers to offer zero hours contracts in general, rather than in specific circumstances where they work for both employer and employee alike, this is greatly concerning and must be addressed as a matter of urgency."
Unions reacted with anger last night. Unite national officer Rob MacGregor said: "If RBS is advising employers to employ workers on such precarious contracts then the bank has serious questions to answer. RBS is backed by the state and was bailed out by the taxpayer… It should not be advocating employment contracts which attack workers' rights and creates social exclusion."
TUC General Secretary Frances O'Grady said: "It's very worrying that RBS is now encouraging its small business clients to employ staff on zero hours contracts… businesses often use [them] to drive down wages and change working patterns with virtually no notice, both of which cause stress and anxiety for staff."
Martin Smith, national organiser for the GMB union, said: "Zero hours contracts are part of the problem, not the solution to our recovery. They are one of the main reasons why work doesn't pay for many people, so it's a shame to see RBS contributing to the inflation of the welfare bill in this way."
The Government's consultation is likely to recommend a ban on so called "exclusivity clauses" in zero hours contracts, which prevent employees from working for another organisation. RBS said none of the contracts it drew up included such terms.
In a statement, RBS Mentor said: "RBS Mentor is a paid-for advisory and consultancy service providing a range of solutions to small businesses. In a small number of cases, some customers ask for help in drawing up a zero hours contract for their business.
"RBS Mentor will not draw up a zero hours contract where the business already has an established work pattern or contract with its employees, and will only help where there is a clearly defined business need."
The Treasury declined to comment.
Join our new commenting forum
Join thought-provoking conversations, follow other Independent readers and see their replies