'Really British' shop owner selling UK-themed souvenirs accused of racism
'It's political correctness gone mad,' says owner Mr Ostwald
Thursday 08 December 2016 17:31
comments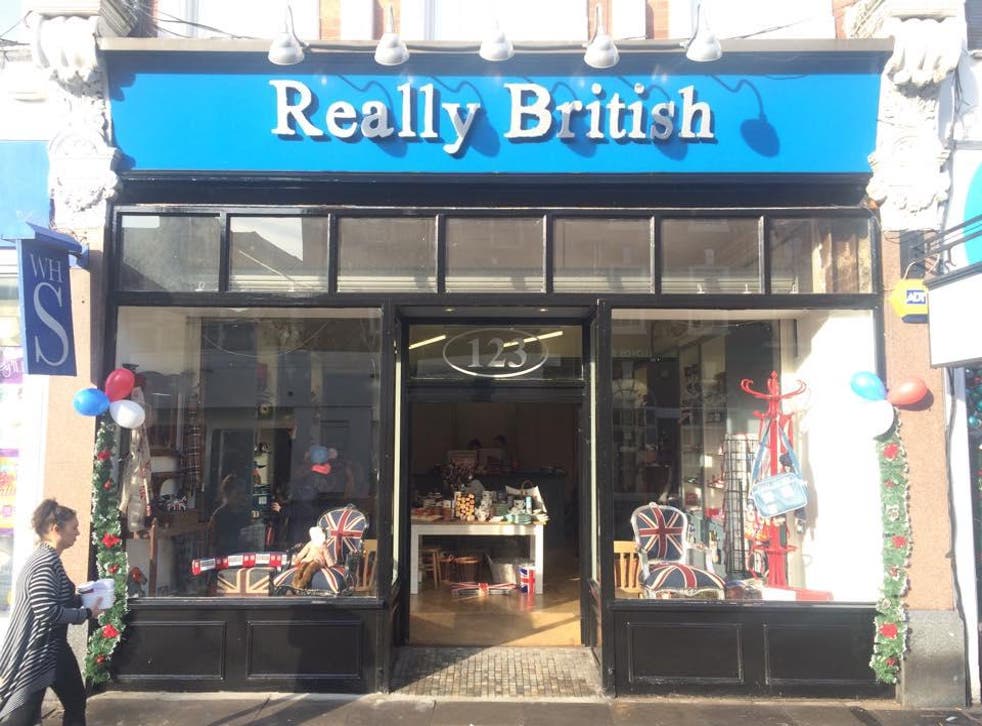 A man has been accused of inciting racism after opening a gift store and naming it 'Really British'.
Chris Ostwald, 54, who opened the independent British-themed shop in Muswell Hill, North London, on 26 November, said the reaction to the store was "political correctness gone mad".
The shop, which sells a range of "quintessentially British items", ranging from plastic figures of the Queen to English mustard, had provoked criticism even before it opened, with people claiming it would instil hatred following the "divisive referendum".
Mr Ostwald told The Independent: "It began as soon as I started setting the shop up a few months back. People would walk past and complain when they saw the sign saying 'Really British' that it was divisive.
"Since we opened things have got even worse. Yesterday was quite a low point. Four people came in and complained. Sales have gone down since when we opened.
"A woman came in and said the word "British" should be banned altogether because of murder of Jo Cox because her killer shouted: 'Britain First'. It's ridiculous. It's political correctness gone mad."
The shop owner has also been targeted on social media, with one Facebook user and fellow Muswell Hill resident, Michael Wright, suggesting it was inappropriate to give the store such a name in the "current political climate" following the "divisive referendum".
Mr Wright wrote: "While I applaud you setting up a business in Muswell Hill and employing local people I'm curious as to why you decided to call your shop 'Really British' (besides the obvious point that you will sell British made goods)?
"Like many people I live in London because of its international nature, and for me personally having a big sign on the Broadway saying 'Really British' makes me feel you're implying that other local businesses in the area are therefore somehow 'not really British'.
"Some will no doubt say I'm over-sensitive but I can't help thinking that given the recent divisive referendum and the current political climate you might have chosen a more inclusive name in 2016."
Another member of the group, James Walpole, said: "'Really British' is a bit of an odd choice so soon after the referendum in a area that voted remain, and I think it will put a lot of people off."
UK news in pictures

Show all 49
Mr Ostwald, who refused to reveal which way he voted in the EU referendum, said that while he did not open the store with political intentions, he did it to "highlight" the products that are made in the UK as a way of "making a point" following the Brexit vote in June.
He added: "It is to highlight what we can get that is in the UK, because after Brexit people were saying: 'What are we going to do? Nothing's made in the UK anymore'.
"It's all out of proportion – we can do very well ourselves. I just think, let's support ourselves a bit."
Join our new commenting forum
Join thought-provoking conversations, follow other Independent readers and see their replies