UK waste sent overseas for recycling could end up in landfill instead, says watchdog
NAO warns that government scheme may be subsidising exports of contaminated packaging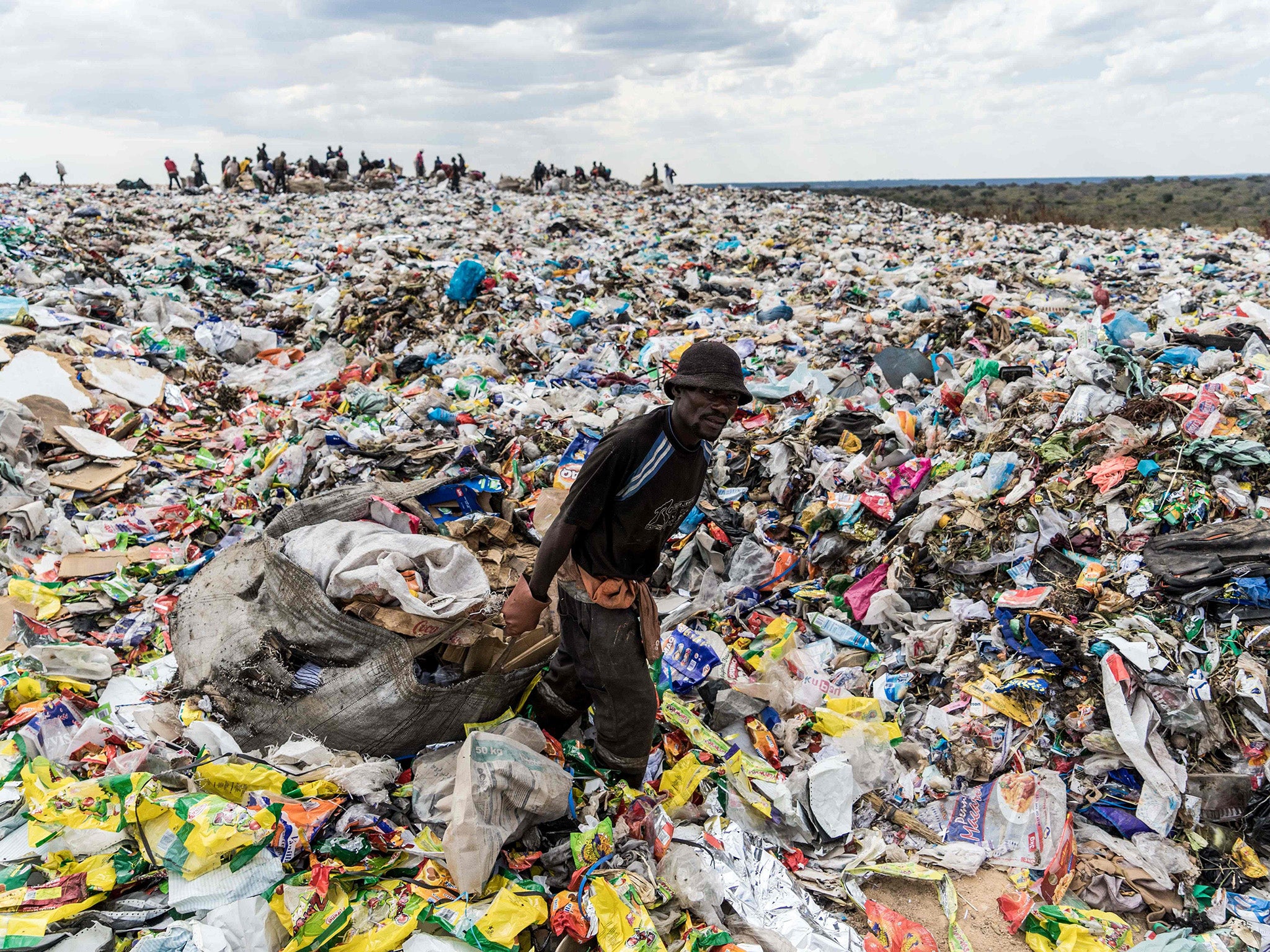 British waste sent overseas for recycling could really be dumped or sent to landfill instead due to inadequate checks, according to the government's spending watchdog.
The National Audit Office (NAO) warned that packaging material might end up adding to pollution because the Environment Agency does not have strong enough controls to prevent abuse of the system.
Under a government scheme, companies can meet their recycling obligations by paying for "recovery evidence notes" from reprocessing plants or exporters.
Last year the amount of waste sent abroad to countries including China, Turkey, Malaysia and Poland accounted for half of the packaging reported as recycled.
However the NAO claimed there was a risk that some material was not recycled to UK standards "and is instead sent to landfill or contributes to pollution".
It said it was concerned that the Environment Agency "does not have strong enough controls to prevent the system subsidising exports of contaminated or poor-quality material."
Michael Gove's Department for the Environment, Food and Rural Affairs was also criticised for not doing enough to assess the wider effectiveness of the system or manage the risks associated with the rise in exports of waste.
"The system appears to have evolved into a comfortable way for Government to meet targets without facing up to the underlying recycling issues," said the spending watchdog.
"The Government has no evidence that the system has encouraged companies to minimise packaging or make it easy to recycle.
"And it relies on exporting materials to other parts of the world without adequate checks to ensure this material is actually recycled, and without consideration of whether other countries will continue to accept it in the long-term."
The NAO report found that businesses only paid £73 million towards the cost of recycling their packaging in 2017 while local authorities spent £700 million.
Mary Creagh MP, Chair of the Environmental Audit Committee, said the scheme was "open to fraud and error" and gave companies an incentive to falsely claim they had recycled packaging.
"The PRN (packaging recovery note) system should have made packaging simpler and easier to recycle, delivered high quality UK recycling, and protected our streets, countryside, rivers and seas from plastic litter," she said.
"But today's NAO report shows the PRN system has become a tick-box exercise. Waste is exported with no guarantee that it will be recycled, producers are not made to pay to recycle their packaging, and the system is open to fraud and error.
"The Government must fix this broken system in its upcoming resources and waste strategy.
"The PRN system should make producers pay to recycle their packaging, encourage simpler packaging, support the UK recycling industry, and be open and transparent so people can be confident what goes in the recycling bin gets recycled."​
Plastic waste across the world: in pictures
Show all 15
A Defra spokesman said: "Since the current packaging producer responsibility regime was introduced, recycling rates have increased significantly.
"However, there is much more to do. We don't recycle enough waste, and we export too much of it.
"That's why we have already committed to overhaul the system, and we will set out our reforms in the Resources and Waste Strategy later this year."
Eleven million tonnes of packaging was used by UK households and businesses and 64 per cent of packaging waste was reported as recycled in 2017.
Press Association
Join our commenting forum
Join thought-provoking conversations, follow other Independent readers and see their replies