Red Sun: Charity issues urgent health warning after Hurricane Ophelia brings blanket of Saharan dust to UK
'Winds picking up dust and particles in the air could trigger potentially fatal asthma attacks,' warns expert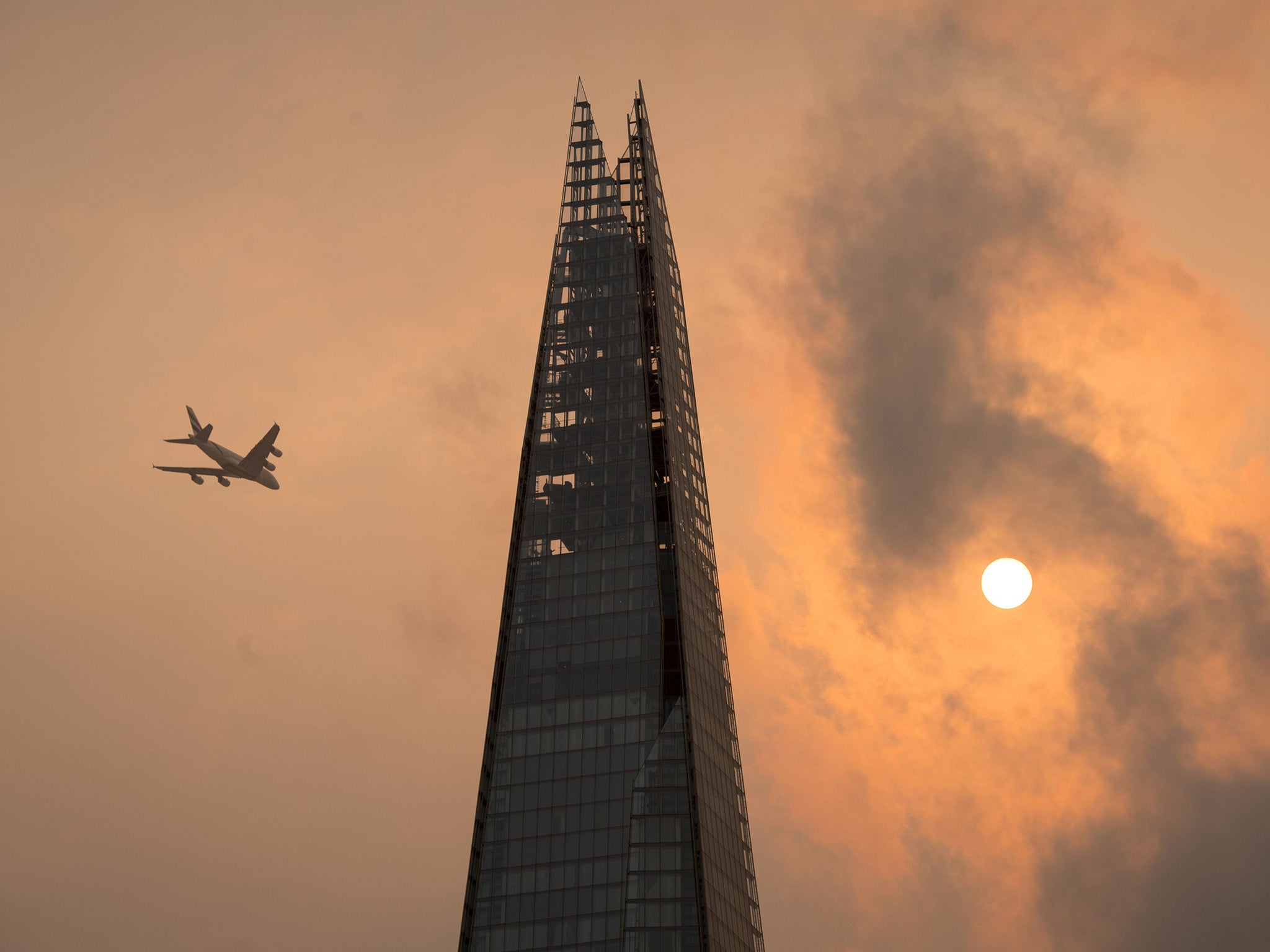 An asthma charity has issued an urgent health warning over "toxic air" conditions after a blanket of Saharan dust was swept across parts of the UK by Storm Ophelia.
The strange phenomenon caused UK residents across the country to report a strange pinkish-red sky, and a glowing orange sun.
Charity Asthma UK said it was "deeply concerned" about the effect of the dust cloud, and urged sufferers of the lung condition to check forecasts and stay indoors where possible to avoid "potentially fatal" attacks.
Sonia Munde, head of the helpline at Asthma UK, said: "We are deeply concerned about the toxic air from Saharan dust that Hurricane Ophelia has churned up, as this could pose a severe risk for the 5.4 million people in the UK who have asthma.
"Winds picking up dust and particles in the air could trigger potentially fatal asthma attacks."
Three people have been killed as hurricane-force winds battered Ireland and the UK.
A man died in Ravensdale, Dundalk, Ireland, after a tree struck the car he was in at around 2.45pm, officers said.
Earlier, a man in his 30s was killed in a chainsaw accident as he tried to remove a fallen tree in Cahir, Co Tipperary, and a woman in her mid 50s died when her car was hit by a tree near the village of Aglish in Waterford.
A yellow warning for high winds remains in place for much of Wales, Scotland, north-east England, north-west England, south-west England and the West Midlands. Parts of Scotland and Wales have been upgraded to amber.
Forecasters have warned of flying debris, such as tiles blown from roofs, as well as large waves around coastal districts with beach material being thrown on to coastal roads, sea fronts and properties.
"It will be gradually easing up into Scotland overnight and into Tuesday morning, it's weakening as it goes," Met weather forecaster Grahame Madge said.
"Parts of England, areas like the North West, are covered by a warning. The impacts will be felt in northern England into Tuesday."
He said the strange orange sun was caused by Ophelia churning up dust from southern Europe and Africa.
"It's all connected with Ophelia, on the eastern side of the low pressure system air is coming up in the southern direction," he said.
"So it's most likely the appearance of sunset at midday is caused by the particles scattering the light and giving the appearance of a red sun.
"It's certainly spectacular at the moment and quite a talking point, we've had a lot of calls about it."
Join our commenting forum
Join thought-provoking conversations, follow other Independent readers and see their replies