Refugee crisis: Afghanistan ruled safe enough to deport asylum-seekers from UK
Hundreds will be returned after Theresa May wins case against ban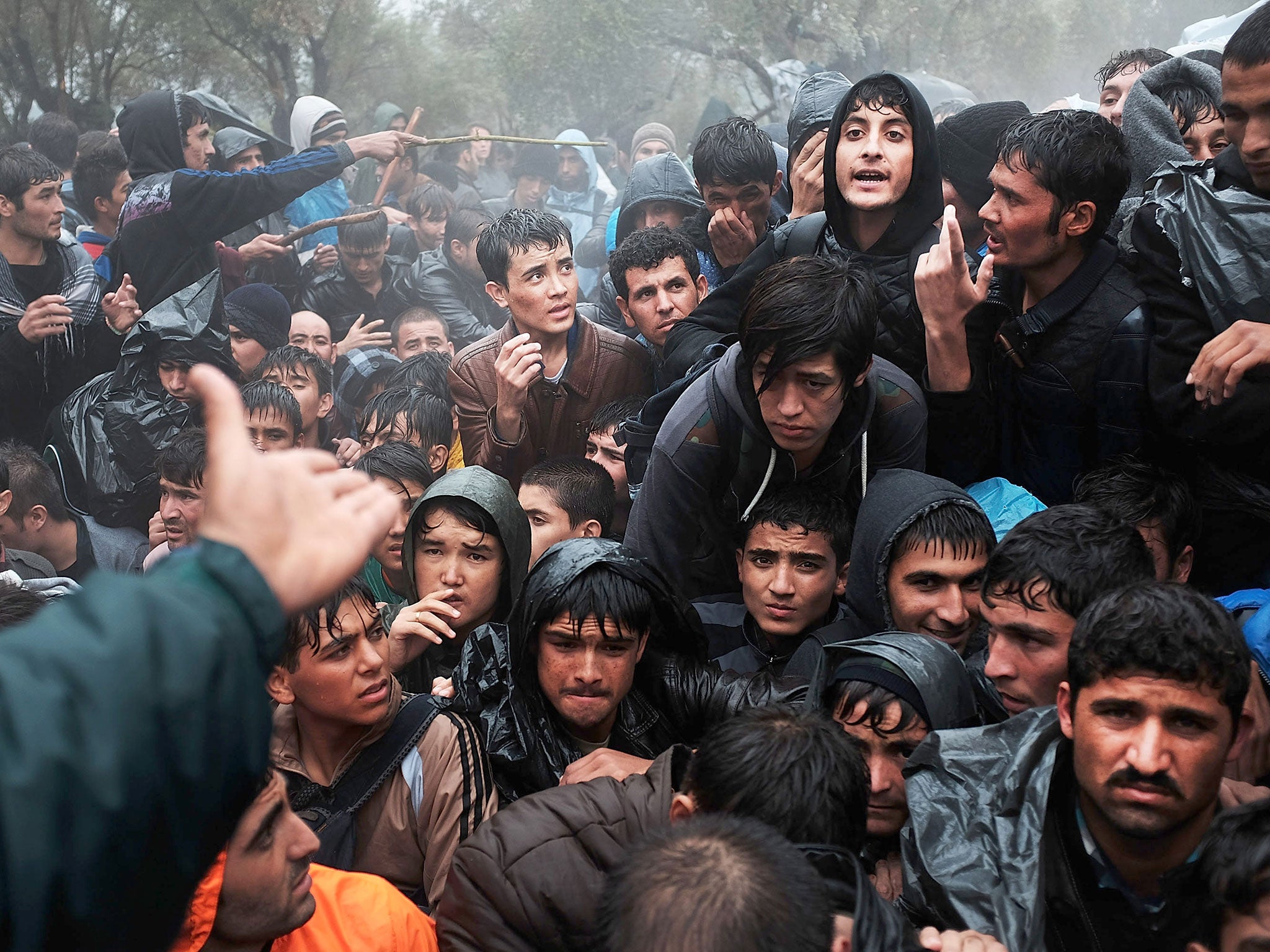 Hundreds of failed asylum-seekers, including former child migrants, are to be sent back to Afghanistan after the Court of Appeal ruled that deportations can be resumed.
A blanket ban on deportations back to the war-ravaged country was imposed in August last year amid concerns that it was too dangerous. Swathes of territory are controlled by the Taliban, and Isis is establishing a foothold.
But Home Secretary Theresa May won a significant legal battle to restart the flights – even though last year was the bloodiest on record for civilian casualties in the country.
According to leaked documents obtained by the Bureau of Investigative Journalism, even the Afghan government pleaded with the UK not to resume deportations.
The blanket ban imposed last year resulted from a case brought by a group of Afghan asylum-seekers, including HN, who was 14 when he entered the UK alone in 2007.
The Upper Tribunal had ruled that, while several provinces in Afghanistan were not secure, the capital Kabul was safe enough for returns. HN's lawyers appealed and while the courts assessed this decision, judges agreed a rare blanket ban on all deportation flights to Afghanistan.
Removing that injunction, Court of Appeal judges emphasised they were making their decision for legal reasons – because HN's appeal had been dismissed – and not because the security situation had changed.
However, HN's solicitor, Toufique Hossain, said: "The Home Office's intention now will be able to remove people to Afghanistan, there's no doubt about that. They've been hampered in their efforts to charter flights every month, which they've pushed in the past.
"With the rise of Isis and frequent attacks by the Taliban giving rise to an internal armed conflict, our view is that these claimants have further claims for protection. We will not give up the fight for our clients."
Special charter flights to Kabul will now take hundreds of Afghans back to their home country. The Home Office plans to deport even Afghans who hail from dangerous provinces, on the grounds that they can live safely in the capital.
Afghanistan's Minister for Refugees and Repatriation told the Bureau that his country was particularly worried about the return of former child asylum-seekers.
He said: "People who lived in the UK for so many years till they became 18 are completely unfamiliar with Afghanistan's situation and challenges and this can cause problems. UK government should have granted them asylum."
British Government representatives met Afghan government officials early last year to discuss the issue. The UK delegation was asked to "cease forced deportation of refugees", according to paperwork seen by the Bureau.
Then, in November 2015, the Afghan Ministry of Refugees and Repatriation wrote to the British embassy, saying: "Keeping the current situation in Afghanistan in mind, the ministry of foreign affairs expects the authorities and the general public in our friends' country the UK to show tolerance concerning the return of Afghan citizens, in particular in cases where returnees are vulnerable individuals."
The decision comes a week after Home Office figures showed a 56 per cent rise in the number of asylum claims last year by unaccompanied minors. Of those 3,043 claims, 656, or 21 per cent, were made by Afghan children.
Emily Bowerman works with Refugee Support Network, a charity that currently is supporting 27 Afghan boys in their late teens and early 20s who face the possibility of return to Afghanistan. She said: "Most have been in the UK since they were about 15 and are terrified about being sent back to an unfamiliar and insecure environment.
"This judgement will have devastating implications on many young people who have spent their formative teenage years in the UK and are now being told that they must return to Afghanistan. We are deeply concerned that they will be especially vulnerable to exploitation, targeted violence and discrimination."
Civilian casualties in Afghanistan are on the rise. The United Nations Assistance Mission in Afghanistan has noted that the number of civilian casualties in Afghanistan during 2015 was the highest recorded. It documented 11,002 civilian casualties (3,545 deaths and 7,457 injured) in 2015, exceeding the previous record in 2014.
The Home Office declined to comment.
Additional reporting by Safya Khan-Ruf and Payenda Sargand
Message to migrants: 'Don't come to Europe'
Economic migrants should not even contemplate coming illegally to Europe, the EU warned before a last-ditch attempt to stop the tide of people arriving on the continent's shores. Donald Tusk, President of the European Council, issued a strongly-worded warning to the those tempted to join the wave of refugees from Syria and Iraq in search of work.
Speaking in Athens before a key EU summit on 7 March, he appealed to all potential illegal economic migrants: "Do not come to Europe. Do not risk your lives and your money. It is all for nothing. Greece, or any other European country, will no longer be a transit country."
More than a million people arrived in Europe by sea last year and the flow is continuing. Balkan states and Austria have responded with strict border limits, creating a backlog in Greece and triggering a political crisis that may destroy the key EU principle of freedom of movement.
Mr Tusk was in Ankara for talks with Turkish leaders, who are seen as a vital part of solving the crisis. Turkey is home to 2.5 million Syrians and the starting point for most of those voyaging to Europe by boat. Mr Tusk wants Turkey to accept migrants turned away by Europe.
Join our commenting forum
Join thought-provoking conversations, follow other Independent readers and see their replies