Refugee crisis: David Cameron to be presented with 1.4 million signatures as clamour grows for Britain to do more
The Independent will join campaigners delivering a message to parliament
Jamie Merrill
Tuesday 08 September 2015 17:14 Comments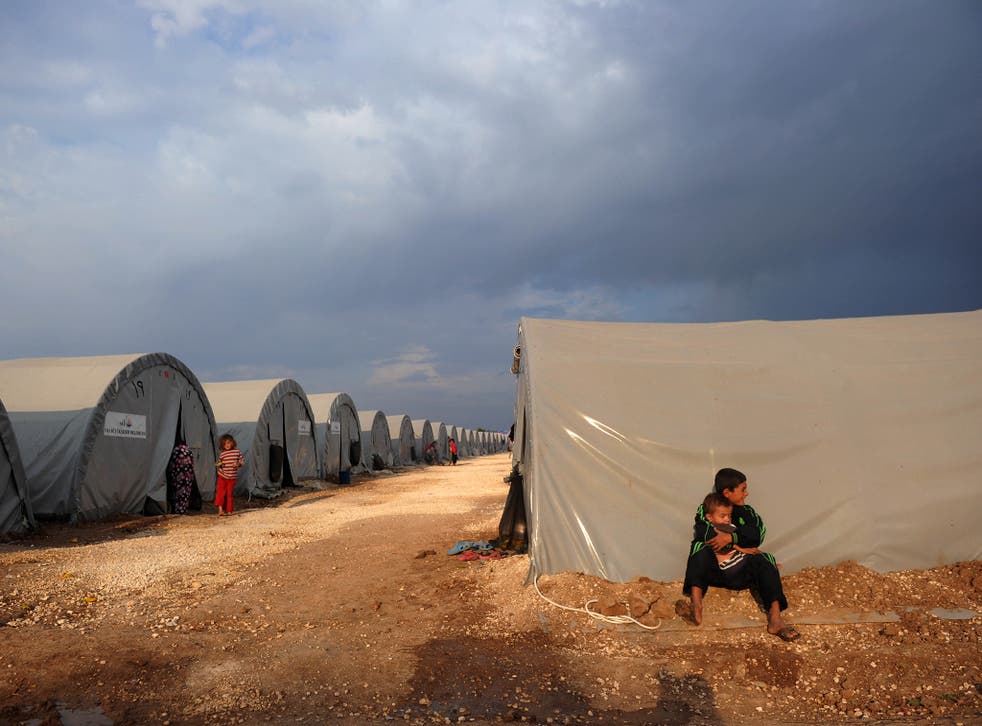 More than 1.4m signatures and calls for action are set to be presented to MPs on Wednesday in an effort to force David Cameron to take immediate action to combat the refugee crisis, after the Government's pledge to resettle 20,000 refugees was labelled "pitifully short of what is needed".
The Independent will join forces with representatives from aid agencies, refugee charities and campaign groups in Westminster to deliver a message to parliament that the British public wants the Prime Minister to go further and take more radical action.
More than 375,000 people have now signed The Independent's petition urging the Government to take immediate action to open the country's doors to refugees, while hundreds of thousands more have signed separate petitions or made pledges of support to aid agencies and campaign groups, including Save the Children, Amnesty International UK, Citizens UK, Refugee Action, Avaaz and Refugee Action.
"The message could not be clearer," said Stephen Hales, chief executive of Refugee Action. "This petition is part of something much bigger. In hundreds of ways in hundreds of places, the British people want to welcome refugees."
Representatives from the broad coalition of groups, including The Independent, will call on MPs to challenge David Cameron during Prime Minister Questions on Wednesday lunchtime and ahead of an EU crisis meeting on Monday.
The event will also expected to be attended by Sue Hubbard and Katie Whyte, grassroots campaigners who have both set up petitions calling on Government to accept more refugees.
Among the calls being made by campaigners is plea for the UK to consider offering homes to the 3,000 lone children already in Europe. There are also demands for the Government to spell out how exactly many refugees it will resettle this year, after Home Secretary Theresa May told Parliament on Tuesday she could not provide a figure.
The refugee crisis - in pictures

Show all 70
Kate Allen, director of Amnesty International UK, said: "The huge outpouring from the British public of compassion for those fleeing war and persecution and anger at this government's response to the refugee crisis has been truly incredible to see. Everyone who over the last few days has stood up and called the government out should be proud of what they have achieved, but the battle is far from won."
"The crisis within Europe's borders right now needs an immediate response and that means European countries working together to take their fair share of refugees already here, as well as a coordinated effort to save lives at sea, tackle people smuggling and help resolve the conflicts and crises causing so many to flee their homes.
"We all need to keep up the pressure on Cameron to go to the EU meeting on Monday and commit to joining pan-European efforts to turn this crisis around."
A candlelight vigil is planned tonight at Westminster Cathedral, with faith leaders adding their calls to action.
Register for free to continue reading
Registration is a free and easy way to support our truly independent journalism
By registering, you will also enjoy limited access to Premium articles, exclusive newsletters, commenting, and virtual events with our leading journalists
Already have an account? sign in
Join our new commenting forum
Join thought-provoking conversations, follow other Independent readers and see their replies