Refugee crisis: First planeload of Syrian asylum seekers to arrive in Glasgow next week
'When the first refugees do arrive here off that first charter flight it will be a moment of huge pride all across Scotland'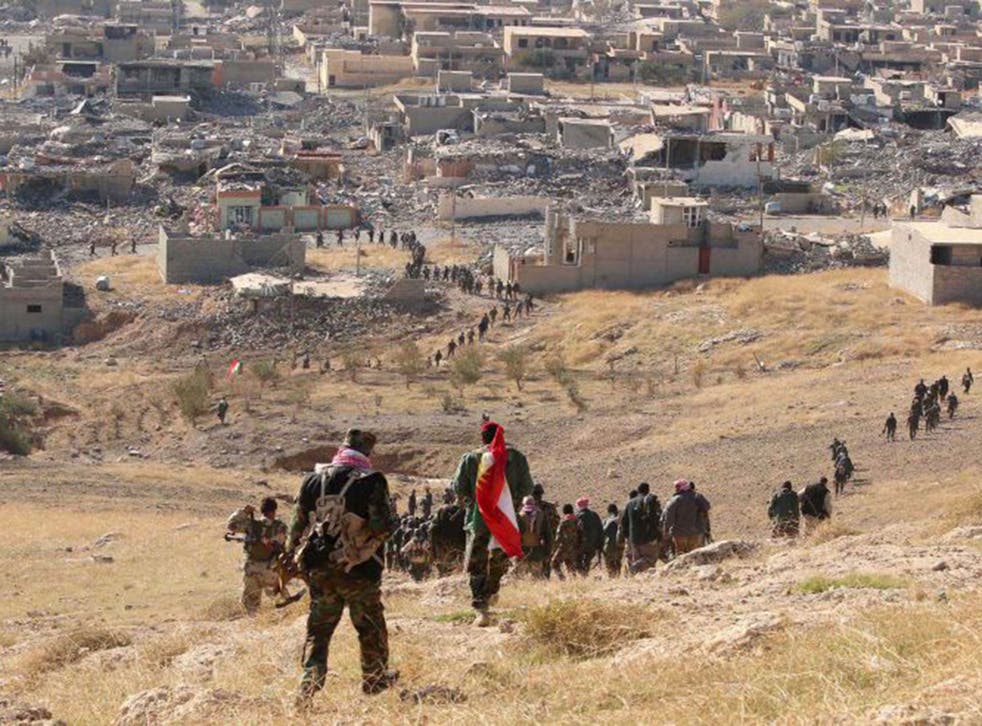 The first planeload of Syrian refugees to be resettled in Britain will land in Glasgow next week, as Scotland takes the lead in offering sanctuary to vulnerable families in the run up to Christmas, the Independent can reveal.
The planned arrival of a charter jet at Glasgow airport early next week will be the first significant group of Syrians fleeing the bloody conflict to come to Britain since David Cameron said he wanted to resettle 1,000 refugees by Christmas.
Most of the refugees will be resettled in Glasgow or the surrounding area, while a further flight to Gatwick airport in early December will see Syrian refugees resettled in Barnet, north London.
Humza Yousaf, the Scottish government minister for International Development, told The Independent the arrival of the first charter flight would be a "proud day" for Scotland.
"When the first refugees do arrive here off that first charter flight it will be a moment of huge pride all across Scotland, pride that we are ready and pride in the generosity of the Scottish people is going to be realised," he said.
Gary Christie, head of policy at the Scottish Refugee Council, which has worked with the Scottish Government, added: "The Syrians arriving in Scotland next week have been through hell in their home country and in the refugee camps around Syria's border. We look forward to welcoming them to Scotland."
There has been an outpouring of support for Syrian refugees and dozens of councils across the UK have expressed a willingness to assist in the Government's resettlement programme, which plans to bring 20,000 Syrians into the country over five years. However, The Independent understands the Home Office has instructed the Scottish Government to refrain from officially announcing the arrival in advance or organising high-profile "refugee welcome" events, amid difficulties in convincing councils south of the border to take concrete resettlement steps until a long-term funding formula for refugees is agreed during Comprehensive Spending Review later this month.
Refugee crisis - in pictures

Show all 27
Glasgow, along with cities such as Bradford and Coventry in England, has already resettled a small number of Syrian refugees under a previous Home Office scheme, but the new arrivals, who come from camps in Lebanon and Syria, mark a step-change in the scale of resettlement programme.
Earlier this week the Home Office Permanent Secretary, Mark Sedwill, said the UK was "on track" to meet Mr Cameron's target of receiving 1,000 Syrians refugees by Christmas, but Mr Yousaf said there had been "tension" between the Home Office and local councils over agreeing a funding formula to support refugees and that many Scottish councils were "further along" in the resettlement process than some councils in England.
First Minister Nicola Sturgeon said in September that Scotland would accept its "fair share" and it now expects to resettle 400 of the 1,000 Syrians due in the UK before Christmas.
This comes after Scottish councils were given an "absolute assurance" from the Home Office that funding for refugees won't "drop off a cliff after the first year", Mr Yousaf said.
Meanwhile, dozens of councils across England have stepped forward to volunteer to resettle refugees, but without a similar concrete funding commitment in England, it has proved harder to arrange large-scale resettlement amid increasing pressure on the Government to spell out exactly how refugee resettlement will be funded. "The Chancellor must use the Comprehensive Spending Review to provide sustained funding for councils to house and support Syrian refugees," the Liberal Democrat leader Tim Farron said.
Yvette Cooper MP, the chair of Labour's refugee taskforce, said that 60 councils had contacted Labour saying they want to help refugees but were still seeking "reassurance" that they would get long-term government support. She said: With council budgets stretched more than ever, councillors need to know they will get additional funding - not just for one year, but for the entirety of this parliament."
In London, councillor Richard Watts, leader of Islington Council, said his borough "stands ready to help" and had been at the "forefront of calls" for the Government to accept more refugees. "We are awaiting further details from the Government about when refugees will be arriving and how sufficient funding will be made available," he said.
David Symonds, chair of the Local Government Association's asylum and refugee taskforce, said: "We are in negotiation with the Home Office over funding, which is tied up within the comprehensive spending review. We are currently working out how to deal with it."
Richard Harrington, Minister for Syrian Refugees, said: ""We are well on our way to meeting the Prime Minister's pledge of 1,000 arrivals from the region by Christmas...These flights mark a real step-change in the scheme as we upscale it to resettle 20,000 Syrians by the end of this Parliament and we look forward to welcoming and helping hundreds of people in the coming weeks."
Join our new commenting forum
Join thought-provoking conversations, follow other Independent readers and see their replies