Refugee crisis: Son of Vietnamese 'boat people' shares story of how Britain treated asylum seekers in the 1980s
Tat Wa Lay's mother was given food and clothing after arriving among the 'boat people' with her four children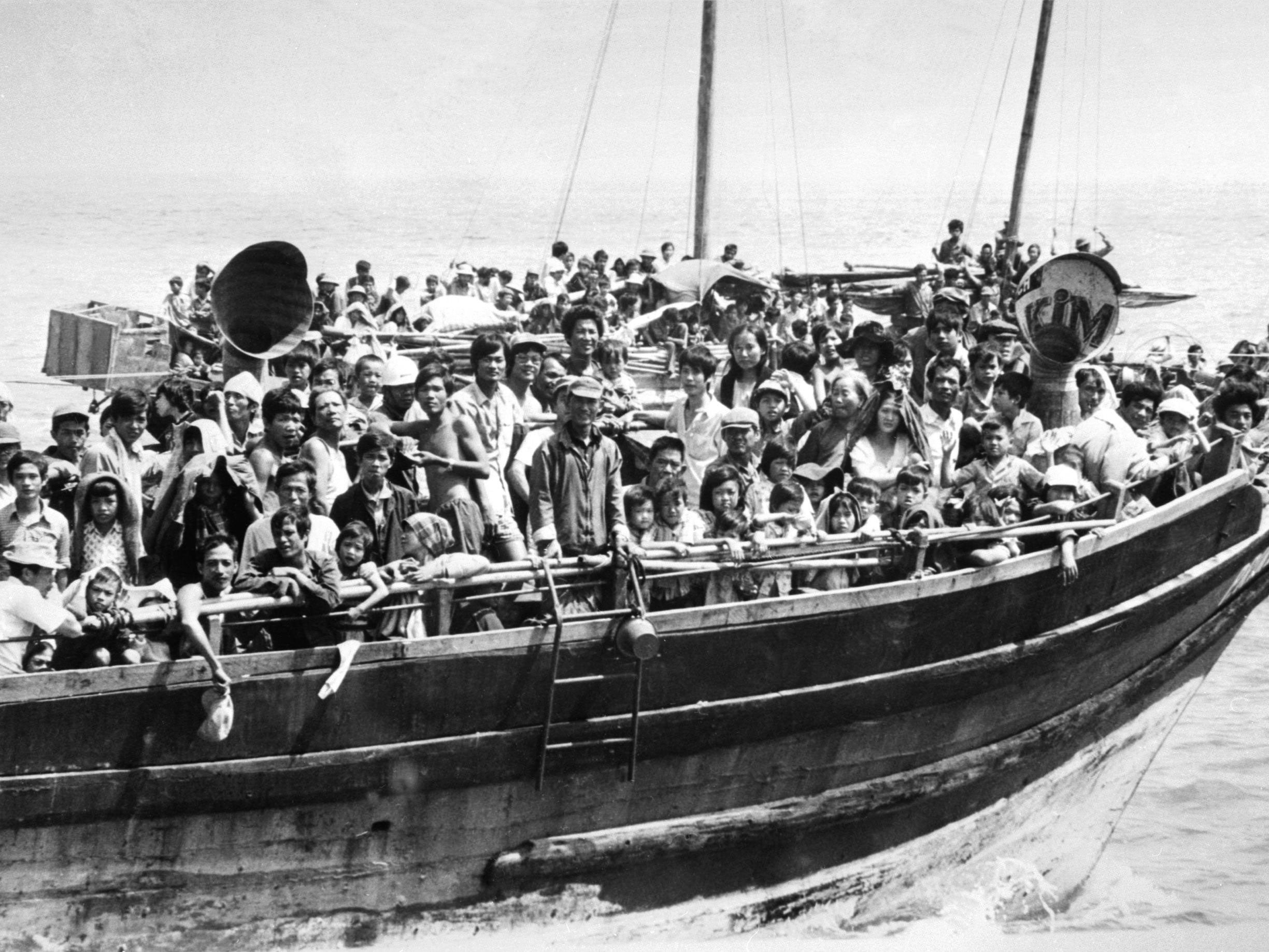 As calls continue to grow for the UK to take in more of the hundreds of thousands of refugees fleeing to Europe, the son of a "boat person" who arrived in England in the 1980s has shared his story.
Tat Wa Lay's mother reached British shores in 1984 with nothing but her four children and the clothes on their backs, alongside 90 other asylum seekers from Vietnam.
Unable to speak English, she expected "hostility and racism" as they arrived in their new home on a council estate, he wrote on Facebook.
"And then this happens. A young scruffy looking man steps up, takes off his coat and handed it to the freezing cold refugees.
"A gesture so touching, that everybody later followed.
"People then went home to fetch clothes they didn't need and handed it to the refugees and ensured they were all fed and watered."
The family was among up to 800,000 Vietnamese "boat people" who fled the country in the two decades after the end of the Vietnam War.
The exodus, fuelled by government repression including the use of "re-education camps" and extrajudicial executions, saw many die of drowning, disease and starvation, as well as at the hands of pirates.
Mr Tat, who now lives in Ho Chi Minh, shared his mother's story on Facebook in a post that went viral, being shared more than 110,000 times and "liked" by almost 180,000 people by Wednesday afternoon.
He wrote it on Saturday, after David Cameron vowed that Britain would take in "thousands more" Syrian refugees as outrage continued following the death of three-year-old Aylan Kurdi.
Mr Tat said his family would always remember the generosity of their British neighbours.
"My mother has never forgot that moment, when she was able to use a coat to wrap her boys so they could stop shivering," he wrote.
"My brother can still remember the warmth that coat gave him and it stays in his heart to this day.
"It's these things that British people do, that make them truly British."
He wrote that because England took his family in, they were "able to give so much back".
Three of his relatives are now doctors in the NHS, with one working at Southmead Hospital in Bristol, while others have opened a total of 27 restaurants, takeaways and nail bars.
"We never stole your jobs, we created our own and gave some to you," Mr Tat added.
"Please take a moment to think about all the Syrian refugees and think to yourself, what makes you British?"
The emotional post inspired thousands of responses, with some people sharing their own life stories as refugees in Britain, Australia and other countries around the world.
The refugee crisis - in pictures
Show all 70
Among the commenters was someone who "had problems" with Mr Tat's family and other refugees when he was growing up in Bristol. The former neighbour got in touch to apologise.
Speaking to the BBC from Vietnam's largest city, where he has moved temporarily to teach English, Mr Tat said he had no idea of the impact his post would have.
"I just wanted to reach out to all the people who have a negative opinion about the current refugee crisis," he added.
"I guess I wanted to change their mindset, to tell them that refugees are really not bad people and that we have so much to give back to the society.
"I also wanted to promote kindness. I am totally overwhelmed."
This newspaper has started a campaign for the UK to welcome a fair share of refugees.
Join our commenting forum
Join thought-provoking conversations, follow other Independent readers and see their replies