Refugees applying to live in UK face being sent home after five years under new Home Office rules
Changes criticised for causing 'bureaucratic and unnecessary nightmare' for people wanting to remain in Britain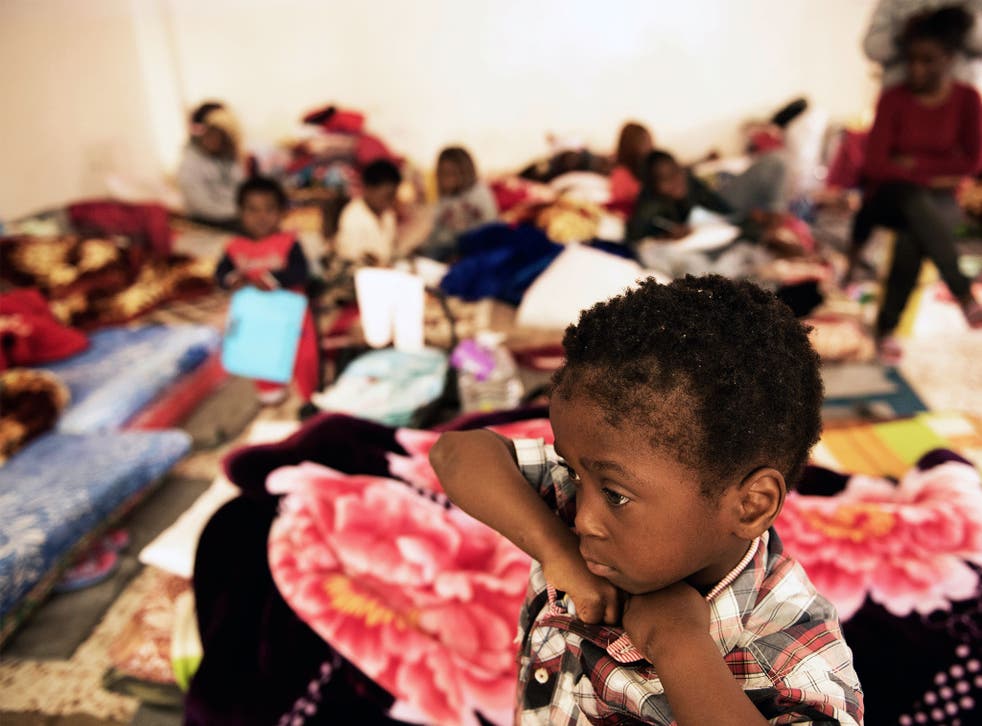 Refugees applying to stay in the UK could be sent home after five years under new Home Office guidelines that came into force on Tuesday.
Tens of thousands of people who have been granted refugee status will have to undergo an official review five years after they enter Britain to determine whether they can safely be sent back to their home countries.
Those that are deemed to be at low risk of persecution in their country of origin are likely to be banned from working and subsequently deported.
The change was promised by Theresa May when she was Home Secretary but has only now been implemented.
In her speech to the 2015 Conservative party conference, Ms May said: "We'll introduce strengthened 'safe return reviews' – so when a refugee's temporary stay of protection in the UK comes to an end, or if there is a clear improvement in the conditions of their own country, we will review their need for protection.
"If their reason for asylum no longer stands and it is now safe for them to return, we will seek to return them to their home country rather than offer settlement here in Britain."
The new checks will apply to all refugees who apply to remain in the country after their initial five-year probationary period expires.
Previously, refugees were given an automatic right to stay in the UK once they reached the end of the initial period for which they had been granted residency rights. The only exceptions were if an individual had committed a criminal offence or if ministers decided an entire country was safe for refugees to return to.
The change is expected to mean the 59,000 refugees granted entry to Britain in the last five years will all now face a "safe country review" if they want to remain in the UK.
Refugees and migrants arriving in Catania, Sicily

Show all 7
The Home Office said the changes were required to "maintain a fair immigration system".
"The policy is designed to meet our international obligations under the Refugee Convention and EU law by granting refugee status and an appropriate period of leave to those who need our protection", it said on its website.
"To maintain a fair immigration system that requires all migrants, including those granted refugee status, to earn the right to settlement, and all the benefits that come with it, by completing an appropriate period of limited leave."
Reforms are needed "to ensure that safe return reviews are carried out so that protection is provided for as long as it is needed, but make clear that those who no longer need protection will need to apply to stay on another basis or leave the UK", it added.
Charities condemned the changes, saying they were unnecessary and would create needless stress for refugees.
"This policy will result in refugees who have demonstrated their need for protection being prevented from being able to properly rebuild their lives and being left with the constant fear of return hanging over their heads", Dr Lisa Doyle, of the Refugee Council, told The Guardian.
"Actively reviewing individual cases after five years promises to be a costly, bureaucratic and unnecessary nightmare that completely misunderstands the fact that many refugees desperately want to return home of their own accord anyway when it's safe to do so."
Register for free to continue reading
Registration is a free and easy way to support our truly independent journalism
By registering, you will also enjoy limited access to Premium articles, exclusive newsletters, commenting, and virtual events with our leading journalists
Already have an account? sign in
Register for free to continue reading
Registration is a free and easy way to support our truly independent journalism
By registering, you will also enjoy limited access to Premium articles, exclusive newsletters, commenting, and virtual events with our leading journalists
Already have an account? sign in
Join our new commenting forum
Join thought-provoking conversations, follow other Independent readers and see their replies