Reindeers don't like carrots and struggle to eat them, animal expert warns
Survey finds Santa Claus is expected to receive more than 3,000 tonnes of carrots this year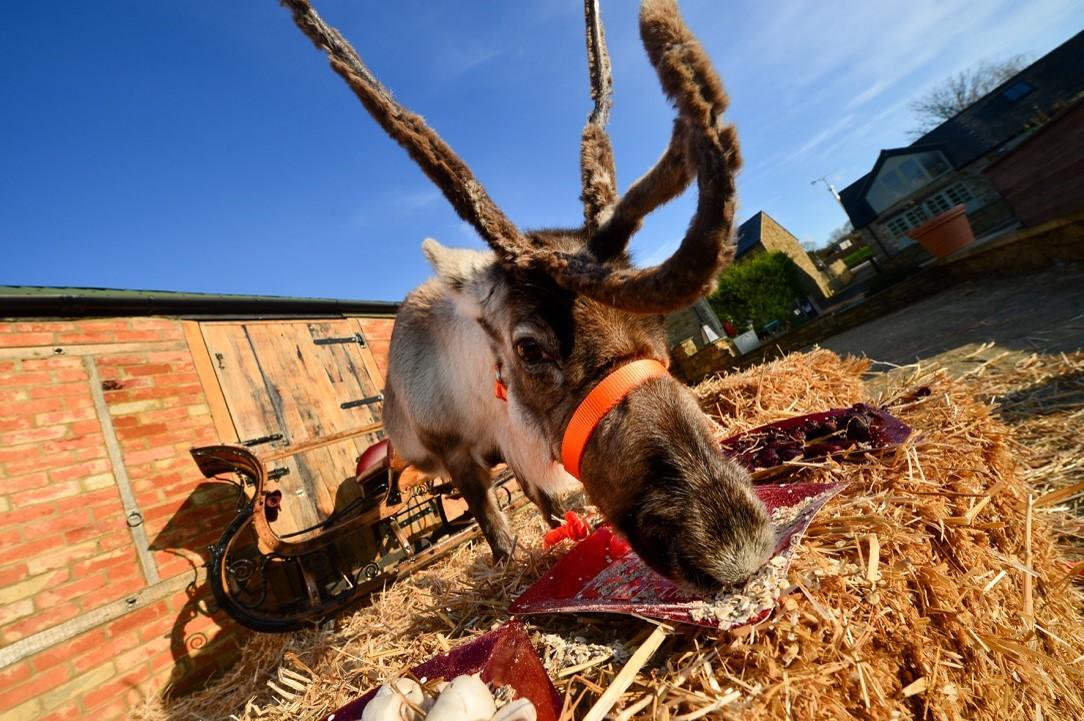 Festive Britons will leave out more than £98m worth of snacks for Santa and his reindeer this Christmas Eve - including beers, crisps and avocados, a poll has found.
According to the survey, the average value of snacks left out for Santa Claus and his reindeer was £1.58, meaning St Nick and Rudolph will enjoy a small fortune's worth of treats, vegetables and beverages.
People in Birmingham were found to be the most generous, gifting treats worth an average of £2.06, while those in York were stingiest, giving just £1.02 to Santa Claus.
Santa and his reindeer are set to eat 3,063 tonnes of carrots alone. But unfortunately, Rudolph will not have much use for this haul, as reindeer only have a bottom row of teeth and, contrary to popular belief, are unable to eat carrots.
"Reindeer Whisperer" Phil Endsor explained: "For years, children around the world have been leaving carrots out for Santa's reindeer believing it's their favourite treat, but this is a huge misconception.
"Carrots aren't part of their natural diet and reindeer struggle to digest carrots because they don't have any incisor teeth on their upper jaw – we've never seen any of the reindeers we look after eat one.''
Oats, apples and even parsnips were among the most likely Christmas snacks to be brought back to the sleigh for Dasher, Dancer and the rest of Santa's reindeer to eat.
However, four in five respondents were staunchly traditional and still leave a carrot out for Santa's sleigh.
More unconventionally, one in 10 surveyed by Sainsbury's Pet Nutrition Team, thought Rudolph would enjoy a saucer of beer to keep the chill of Christmas Eve at bay, and others thought advent calendar chocolates were an appropriate reindeer treat.
Compared to the more unusual snacks waiting for Rudolph, Santa had some more predictable choices in store.
A mince pie and a glass of milk were most likely to greet Father Christmas on the side-table next to the Christmas tree, chased with a nip of whisky, brandy or beer, the poll found.
SWNS
Join our commenting forum
Join thought-provoking conversations, follow other Independent readers and see their replies